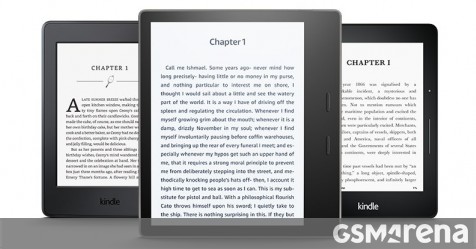 This Sunday we do something a little different. E-book readers do not completely fall in line with our traditional topic list, but they still have a place in our personal field of interest and expertise. Oddly, it seems to be a vacuum of in-depth assessments, especially comparative. So I thought I would share my personal experiences, as a historical download and comparison between different generations of Kindle devices.
I have been a Kindle user for six years. My career requires long hours of reading and it is also a favorite pastime. Heck, even my job here as a moderator on the GSMArena requires to go about thousands of comments.
I have just over a thousand books in my library and my average day in the last three years contains 8-9 hours of reading, much of it done on a mind since it does not bother my eyes. Yet, all this experience has shown me that Amazon just can not or will not create an e-read device for keen readers. Read the rest of this review / rant to find out why.
Kindle 5 (2012) Key Specifications
6 "E Ink Display, 167 ppi
600 My Kindle 5 (2012), which was released at £ 69. x 800 pixel resolution
2GB internal storage
1,800 mAh Li-ion battery
microUSB 2.0
Kindle 5 is the e-reader I've used the longest. Experiencing E Ink Displays for the first time was excited to find that it felt just like a regular book, with some significant startups, such as less weight, variable font sizes, and so on. Compared to a computer, tablet or smartphone screen, I had a shortage of eyelashes in the e-reader cult.
I was quite pleased with it, but sometimes the buttons began to show signs of wear and tear and got a little clicky. Overall, the building quality and reading experience was amazing. Battery life was remarkable even after four years of daily use. in 3-4 weeks at a single cost. I got used to this amazing performance and took it for granted. The only thing missing was a touch screen, so writing, marking and taking notes would be a creepy process on a device that was not meant to write.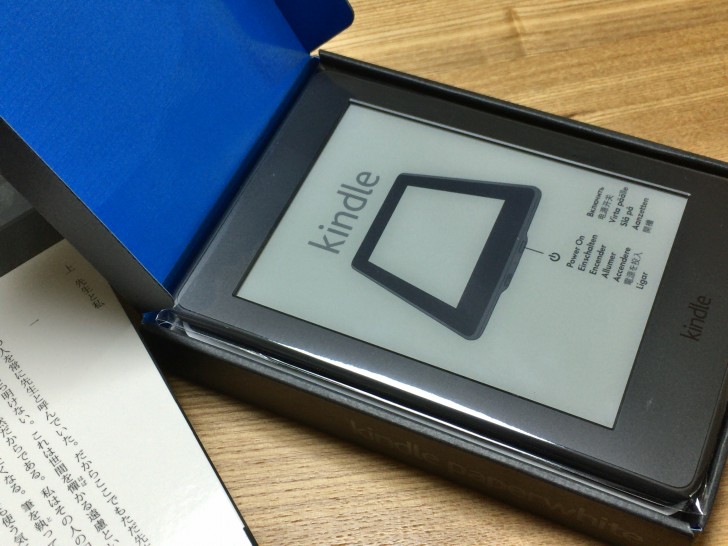 After that, I received Kindle Paperwhite (3rd Generation) (2015), which costs £ 109.99 in 2015 and was a little cheaper when I got it a year later.
Kindle Paperwhite (3rd Generation) (2015) Key Specifications
6 "E Inkjet Display, 300ppi, Touchscreen
1400 x 1080 Pixel Resolution
4GB Internal Storage
1.420 mAh Li-Po Battery *
microUSB 2.0
* Since Amazon does not officially release detailed technical specifications for its Kindle devices, I can not be sure if you have downgraded battery capacity.
The illuminated display felt great, even though the building quality did not The touch screen, while it was painfully insensitive and slow due to the slow display refresh rate, was a god-sent to write and highlight but a bit uncomfortable to change pages (the primary action you perform on a ignition). Nevertheless, the main downgrade was the battery life. Even with brightness set to 0, Paperwhite continued for a week or less with intensive reading at a cost.
Amazon announces the battery's le six-week vetime if used for 30 minutes a day with Wi-Fi off and brightness set to 10. I honestly did not feel any noticeable difference in battery life after changing brightness settings, although I've never used it at levels higher than 15 (it goes up to 24).
I started missing those days when I had physical buttons at my disposal and when not every accidentally brushed against the screen changed page, I spent the longest time considering whether to choose the more expensive Voyager (Amazon finished it before I had taken up me) and later, the oasis, just for the physical buttons.
Finally, my wretched vision was crucial, especially after Amazon revealed 7 "Kindle Oasis in 2017. All other Kindles are 6" and while they are compact and easy to carry, it's a bit to go to read Continuous, especially if you use a larger font size.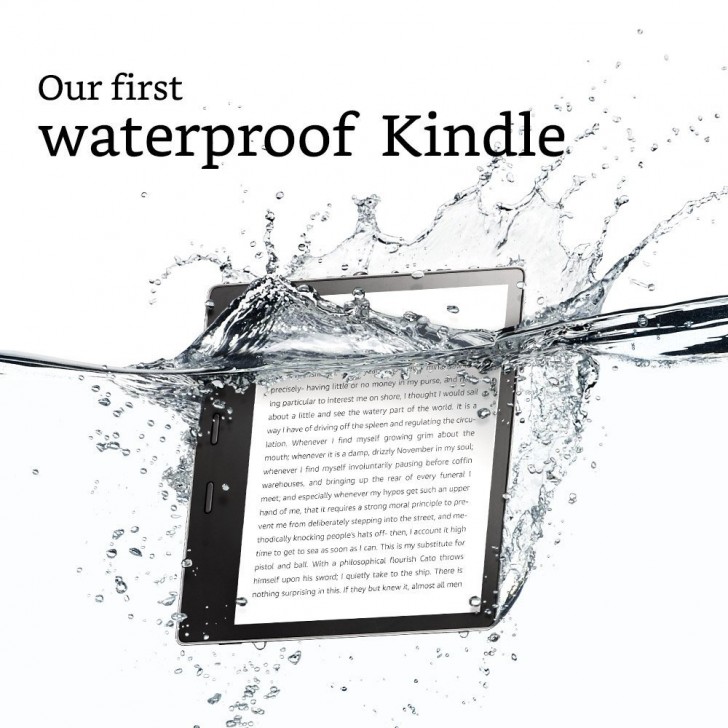 I recently received Kindle Oasis (9th generation) (2017).
Key Display, 300ppi
Touchscreen and Physical Buttons
19659007] 1680 x 1264 Pixel Resolution
8/32 GB Internal Storage
Audible Support, Bluetooth 4.2
IPX8 Water Resistance
MicroUSB 2.0
I bought the Wi-Fi 32GB version, which only costs around £ 259 because Amazon only offers 8 and 32GB versions. 8GB is too small for me, and while 32GB was far more than I needed, I had no other profitable option. I wish they made a space, a 16GB version, that will be enough to save all my comics without paying too much for storage.
I paid less than full retail just because it was a warehouse on Amazon. Although some of my expectations were dunk while I discovered that there was not a power adapter included in the box, even for their most premium device, and I refuse to pay extra £ 17 on the principle.
The oasis in itself feels amazing, especially after you have come across the weird design, complete with a handlebar on the back. The screen is steady and seems to have a better update rate (I can not be sure since Amazon does not release comprehensive specifications) so it provides an effective browsing and writing experience. The building quality is excellent and the return of physical buttons is a great treat for me.
The software is not so different from Paperwhite. The useless home screen, luckily easy to turn off, is still there, the same shameless shoving of Goodreads down the throat is also still present.
Fortunately, the good stuff is there too, for example simple highlighting; searching the library; Touch a word for a definition; Easy access to the store, and a filter strap, easy way to browse books.
There are also some great new additions, such as automatic rotation, adaptive brightness and nightlight mode, for those of us with more sensitive eyes. It would be even better if the night light not only reduced the brightness gradually but also had a blue light filter.
I love that you can turn off the touch screen while reading and using only the physical buttons to avoid accidental turning of pages. Overall, most software changes are upgrades and simplify user experience.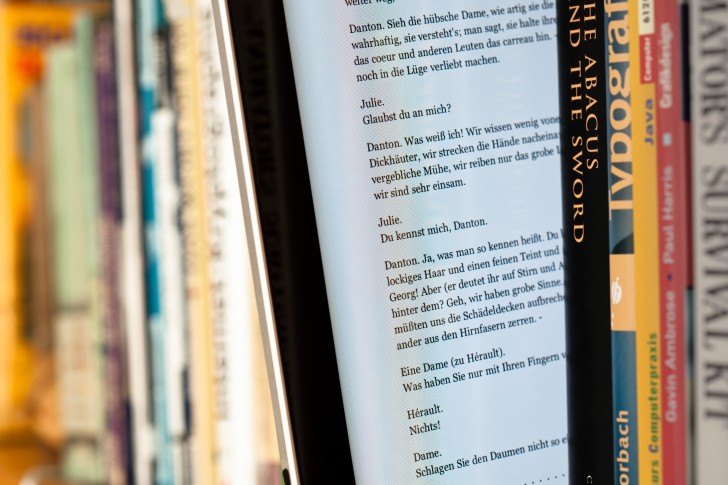 Unfortunately, the transition from one Kindle device to the next is a pitiful experience. Moving hundreds of books and personal documents, which were diligently organized in collections from Kindle 5 to Paperwhite, was a real nightmare. In theory everything is (almost) on the cloud and it should be easy, right? It was not. The reason for it is apparently that collections on older versions of Kindle software were not backed up on the cloud. I ended up spending days reorganizing my library and making sure everything is right.
This time, when I moved my library to Oasis, my collections were on Amazon Cloud, so I thought naively that the process would be painless. Amazon, however, only stores wirelessly transmitted files, meaning that all personal documents I've transferred from my computer via USB are not in the cloud.
Then I had to send data to the device again manually. Sure, this issue can only be limited to my cause because I have not yet started sending my documents to documents or a click to buy them just to get them easy on my browser.
The next annoyance, even in the 21st century, downloads all your books on your device. I do not know about you, but I'm uncomfortable with just the literature I'm currently using on my device, since there may be some time I need something from my library while I'm missing Wi-Fi access. Not a problem if you come to a network-enabled Kindle, with Whispernet. But it comes with a quite sharp rise in prices, over the already expensive Oasis.
At Oasis I was able to download my collections, but it's not an option to automatically do the same for the books, so again I spent hours clicking "save to device." Only after removing duplicates by hand and making sure everything is where it will be, I can start enjoying the Oasis. By comparison, my last smartphone migration from a Samsung Galaxy S7 to a Google Pixel 2 took about 10-15 minutes, where I almost did not have to do anything.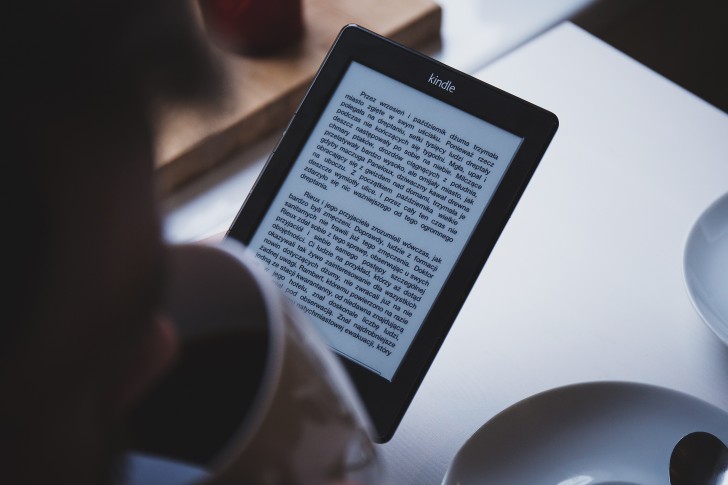 All this said, I've been fond of Kindles more often than not. They have survived too much use astonishingly good. However, I would like Amazon to consider making a compromise instead of just releasing a variety of models that focus exclusively on the informal consumer who reads 30 minutes a day.
A larger screen would be a blessing for more specific books, such as technical literature, rich in tables and graphs. A stylus or other tool will make it much more useful for people who take big notes. Another useful feature would be a more natural way of organizing notes and notices (currently I use an external service – Clippings.io – who is a lifeguard).
Onyx BOOX is an excellent example of a company that has a wide range of models for all types of users. However, I'm not ready to jump ships, just yet. The boring process of migration is one of the reasons I'm afraid to buy an alternative e-reader. I'm kidding the thought, what transfers gigabyte worth of books to a non-Amazon device would be like, as it takes so much time and effort from one Kindle to the next.
Another reason I fear buying another brand of e-browser loses access to the large e-book library Amazon has to offer. In 2017, Amazon sold 82% of all e-books worldwide. Now it's an oligopoly if I've ever seen one.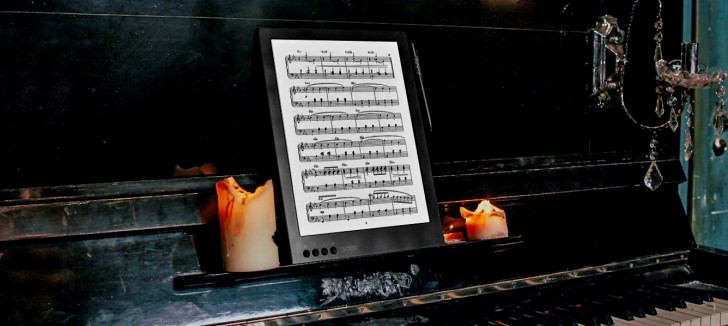 Interestingly, the price tag is also a factor. Which is remarkable, since Kindles is not very affordable to begin with. The larger 9+ "Onyx BOOX models cost around 400-500 kroner, which is more than twice as much as the price of the most expensive ignite. Simply put, Amazon needs to realize that it's not alone in the market anymore and offer more variety to its customers. Or is the little e-book title not worth more attention even in 2018?
Clearly, Amazon is not alone, it's the Onyx BOOX line that I mentioned earlier, it's Kobo and NOOK, though Sony has investigated E Ink devices with Digital Paper.
So there is some market segmentation, but it seems that Amazon just refuses to respond and sells pretty much the same e-readers it did in 2011 year after year.
Are e-readers for everyone? Honestly, I think the average reader would be fine to use the Kindle app (or an option) on the board, especially if the mentioned tablet has a good screen. Users are ready to be aware of this page Kindle App for Android is the most popular reading program in Japan, others in the UK and Canada, and third in Germany and the United States. In 2016, dedicated e-readers held the smallest share (8% of devices people read while tablets and smartphones accounted for 28% among readers in the United States
So it's clear that average buyers do not need a separate, not so cheap device for reading, which makes it even more frustrating that Amazon does not cater for the small pool of potential customers willing to pay a premium price for a more useful and flexible e-book reader.
Source link