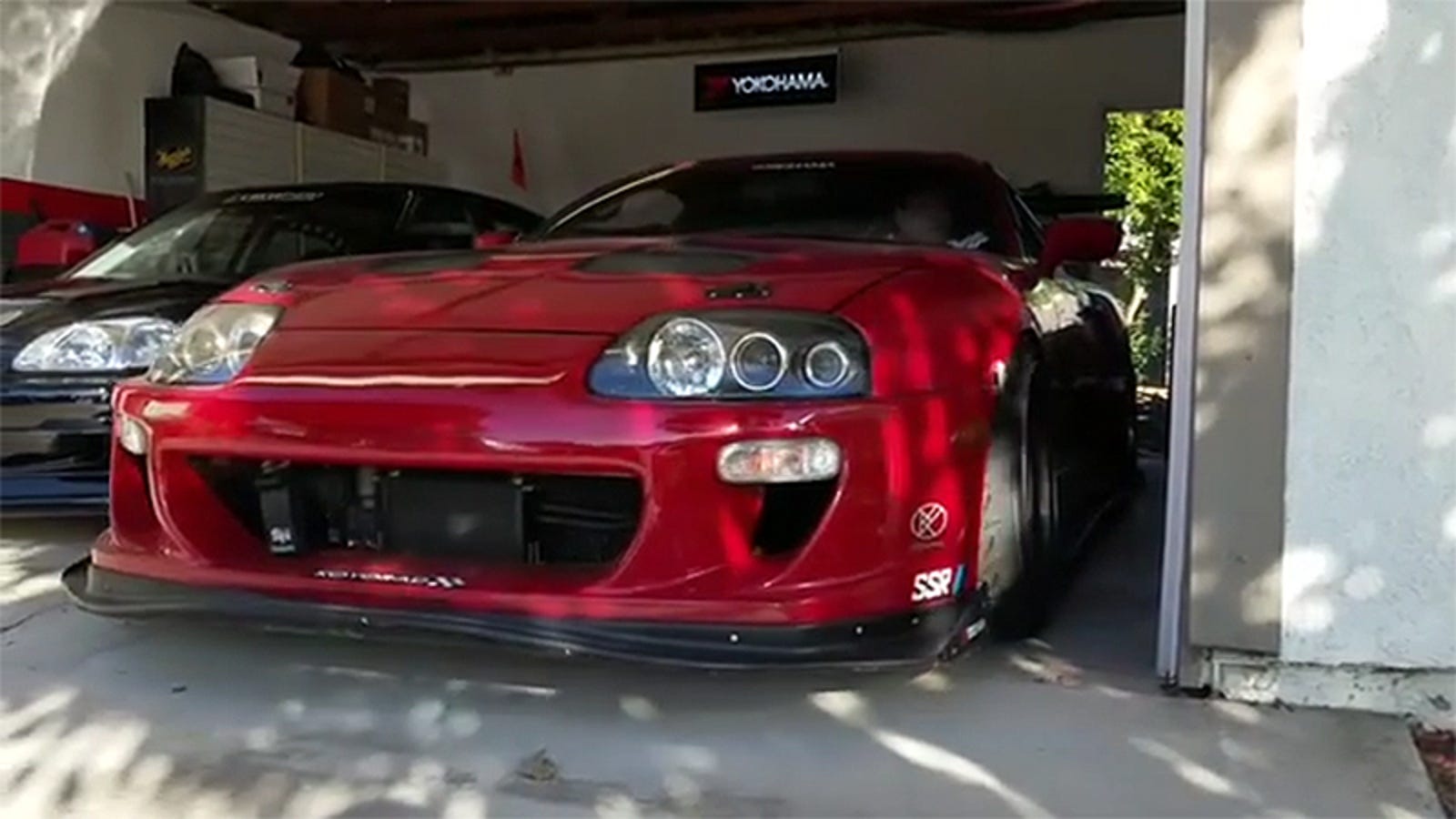 MKIV Toyota Supra is a legend for its iron block 3.0 liter 2JZ straight six, which is able to survive the big turbo boost for even greater power. But this Supra is different. No turbo, but instead speeds on individual throttles and a very BMW-esque roar.
This is Brendan Tafts Supra, running a N / A 2JZ with ITB. It is the jargon-ey-way to say that it has a big Toyota straight six with a small intake for each cylinder.
It's a car that makes the rounds of the tuner car world because it's so unusual to see a non-turbo 2JZ Supra building. I just saw it on ace photog Larry Chen's Instagram, pointing out that soon there will be a magazine in Super Street.
I walked around to the guy's IG to find a little more sweet, sweet intake noise and found it in fact:
You get more on his YouTube. The car is designed to drive, again something unusual when most buildings seem to be for straight line drag or drive.
And here's a freeway flyby for more noise.
You just do not see this kind of thing. Turbos is the norm. They make more power easier, and they are just the standard of the culture of 2JZ and Supras.
But big straight sixes with ITB are the norm for another adjacent tuner culture: BMWs. BMW loves N / A straight sixes with ITBs, the most famous of which is the E46 M3 S54 which strives for 333 horsepower and redlines on eight grand.
Brendan car reports another pure 280 horsepower (as much as these Supras were supposed to make twin turbos) and it would not be difficult to get more power with a big single turbo setup. But where is it fun to do it?