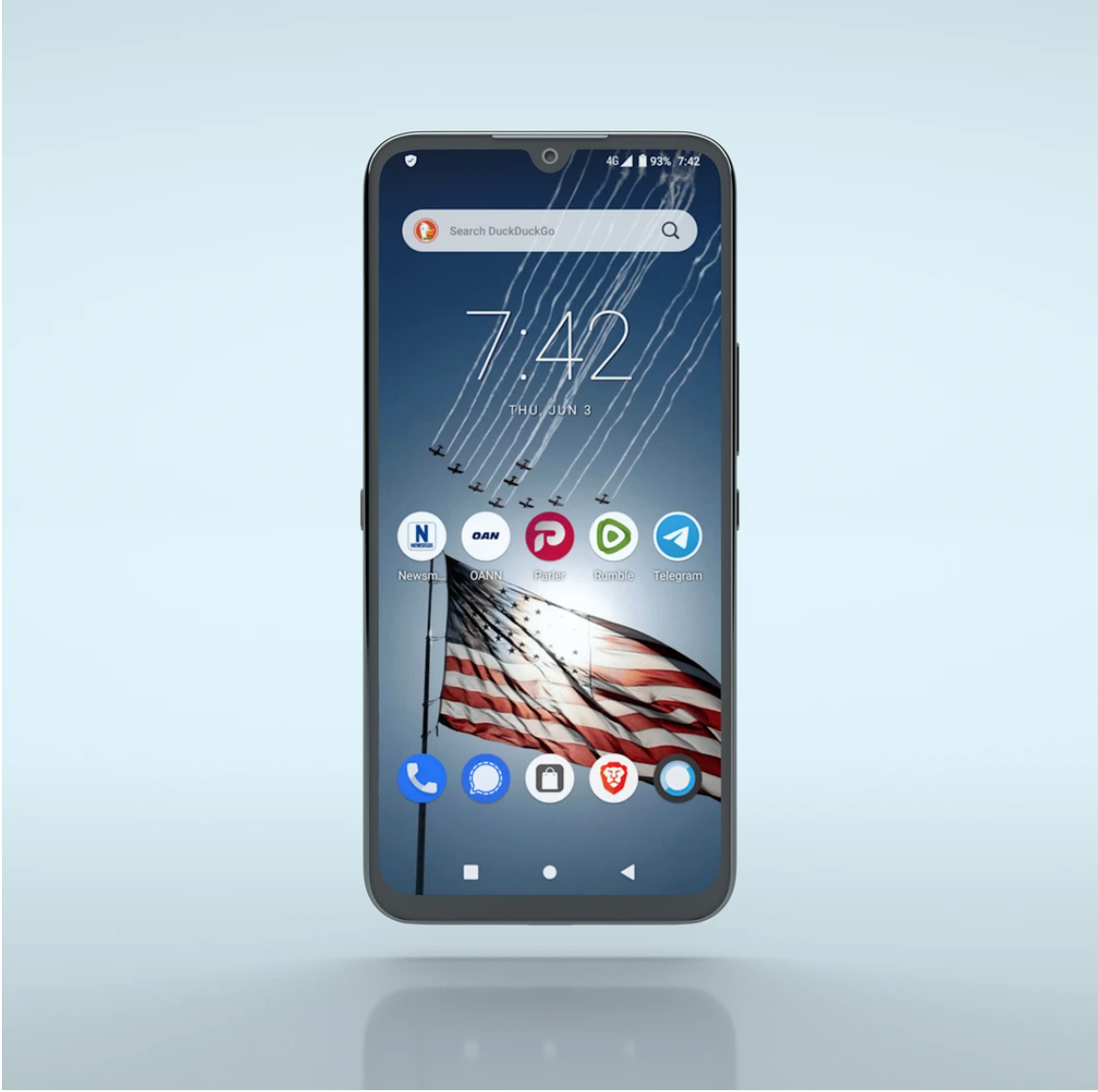 Erik Finman, the self-proclaimed "Bitcoin millionaire", has launched a new smartphone designed to fight back against Big Tech companies by promoting freedom of expression and security.
Freedom Phone comes with its own app store, which contains apps that are blocked or banned by Apple and Google, although the details have not yet been given. It has already been approved by conservative commentator Candace Owens.
"I just did live on Instagram and took everyone through the new FREEDOM PHONE that is now trending," she tweeted Wednesday night.
"So excited that I collaborated on a SOLUTION against Apple and Google."
Whether the phone will give Donald Trump a new platform after he was banned from Twitter and Facebook remains to be seen, but Finman is extremely confident in the project.
Here is everything you need to know.
What is Freedom Phone?
The handset has been described as a "freedom of speech and privacy first" phone, according to the company's website. Freedom Phone comes with preloaded apps, which according to the site include "some of the most popular banned and unruly conservative sites and apps."
Freedom Phone will also have its own app store with the website that says customers are allowed to "read what you like, see what you like, think what you like" as "nothing is censored."
However, the details of which apps the store has, for the time being, remain thin on the ground.
Freedom Phone works with its own FreedomOS software and comes with plenty of storage space, a 6-inch screen and a large camera. As is the case for the app store, the details of the features are still scarce.
According to Finman, Freedom Phone "does everything your current phone does, except censor and spy on you." Unlike Apple and Android devices, Freedom Phone will have no app tracking, no keyboard tracking and no location tracking.
Finman said the handset will include Trust, a security tool designed to alert users when an app or website tracks them, and it gives them a chance to stop it.
Why created Finman Freedom Phone?
In a video he posted on Twitter to introduce the phone, Finman said that his decision to enter the phone industry was motivated by a desire to fight back against Big Tech censorship.
"I've been to Silicon Valley and I've already achieved a lot in my life, but now I'm leaving Big Tech to fight for free speech because the big tech bosses are violating your privacy, censoring your speech, and I think that's so wrong," he said. he.
That's why I created The Freedom Phone and its uncensored app store.
"Everyone complains about Big Tech censorship, but nobody does anything about it."
Where can I buy Freedom Phone and how much does it cost?
Freedom Phone is currently on sale on its official website for $ 499.99. According to the website, the handsets will be shipped in August, and users will be able to start using it by simply inserting the old SIM card into the new phones.
The phone works with Verizon, AT&T, T-Mobile, Sprint and all other domestic and international operators.