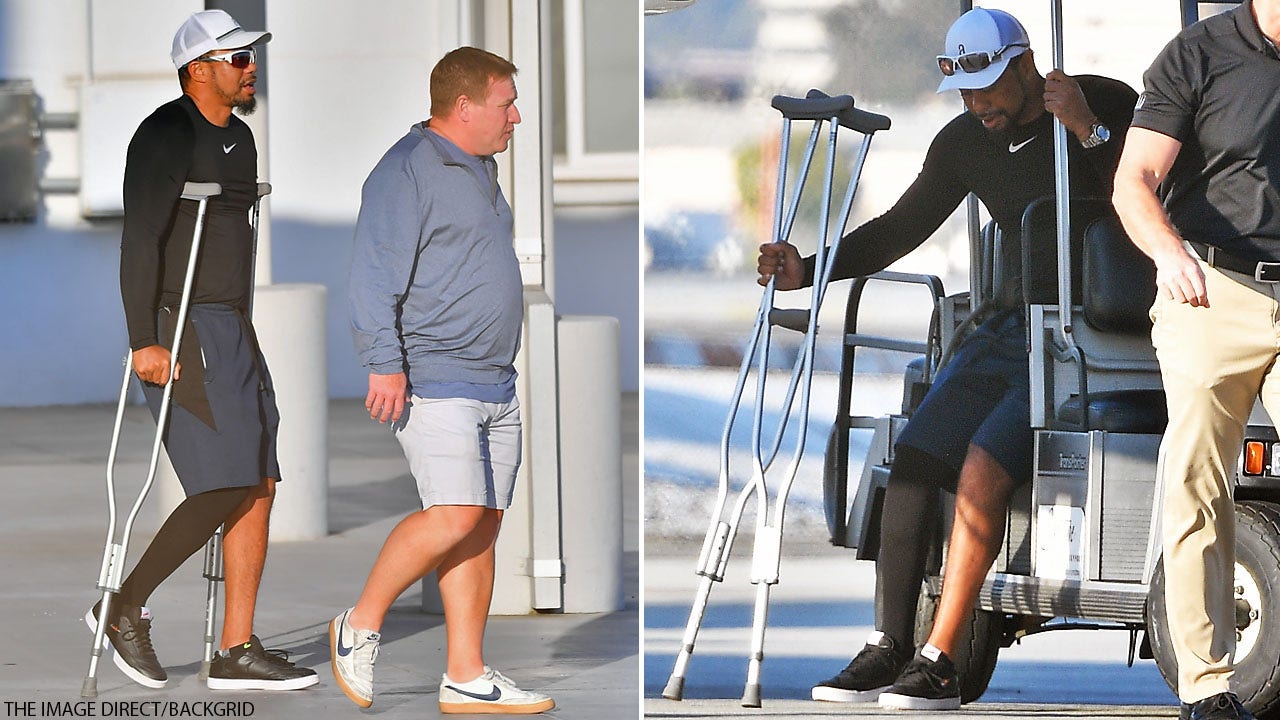 Tiger Woods was discovered on crutches and with a legrest on an asphalt at Los Angeles airport on Tuesday with his girlfriend Erica Herman.
The photos showed the legendary golfer wearing a white hood and compression stocking on his right leg and getting into a black SUV. Herman was in a golf cart with Woods next to him in the passenger seat.
Click here for more sports coverage on FOXNEWS.COM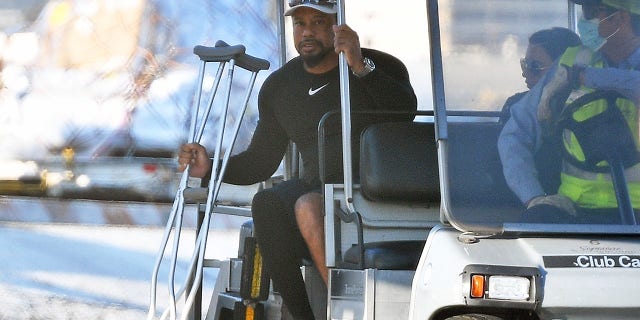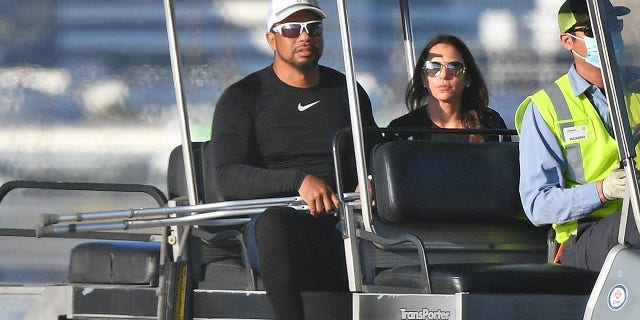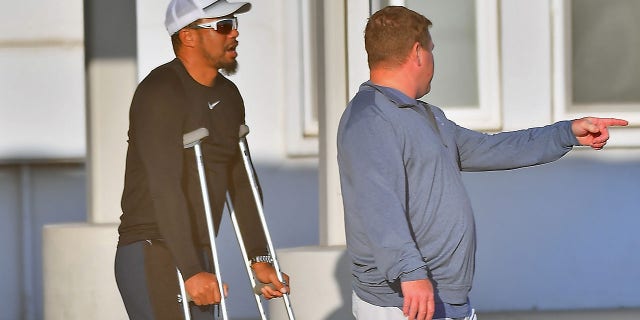 It appeared to be Woods' first time back in the Los Angeles area since the horrific crash in February that left him with a serious leg injury. Woods has mostly been involved in rehabilitation in Florida.
In May, Woods talked about crashing for the longest time for the first time.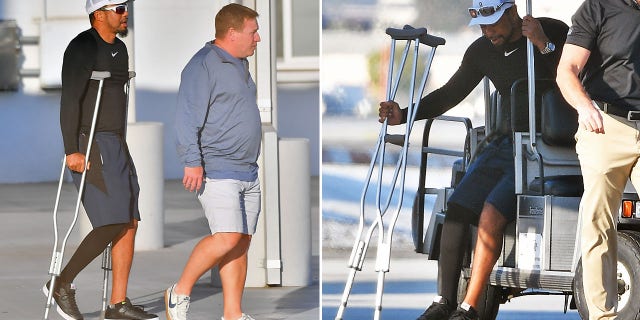 "This has been a completely different animal," Woods told Golf Digest. "I understand more of the rehabilitation processes due to my previous injuries, but this was more painful than anything I have ever experienced."
TIGER WOODS OFFER TO JOIN US OPEN COVERAGE: 'HE DOESN'T WANT TO DO IT'
A doctor who treated Woods originally said that the legendary golfer suffered open fractures that affected the tibia and fibula, injuries to the foot and ankle and trauma to the muscle and soft tissue in the leg that "required surgical release" to relieve the pressure. A crash report later revealed that Woods was also "knocked unconscious, sore lower jaw, bruised right and left rib cages, broken right tibia and fibula, possible right ankle injury."
He had stints at two different hospitals in Los Angeles before returning to Florida to recover.
"Physiotherapy has kept me busy. I do my routines every day and am focused on my No. 1 goal right now: to go it alone. To take it one step at a time," he told Golf Digest.
With the US Open set for the weekend in San Diego, California, Woods was reportedly asked to help with coverage, but declined the request.
CLICK HERE TO GET THE FOX NEWS APP
It is unclear if he has plans to be in the area for the big tournament.
Source link