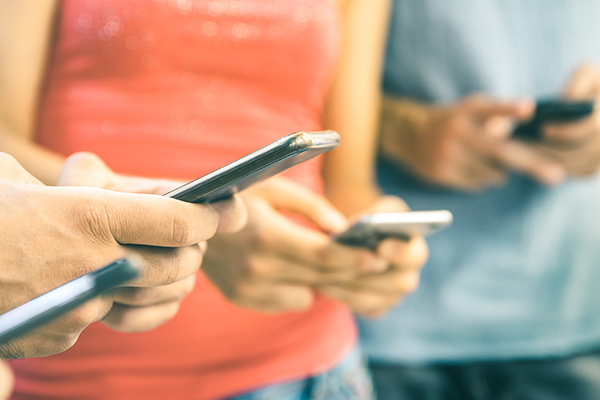 The use of social media increases depression and loneliness.
The link between the two has been talked about for years, but a causal connection had never been proven. For the first time, Penn research links based on experimental data Facebook, Snapchat and Instagram use for reduced well-being. Psychologist Melissa G. Hunt published his findings in December Journal of Social and Clinical Psychology .
Few earlier studies have attempted to show that using social media is detrimental to the well-being of users and those who have either put participants in unrealistic situations or were limited in scope and asked them to pursue completely Facebook and rely on self-reporting data, such as , or carry out the work in a laboratory in as short as one hour.
"We set out to do a much more comprehensive, strict study that was also more ecologically valid," says Hunt, Assistant Director of Clinical Training at Penns Psychology Department.
For this purpose, the research group, including the recent alumni Rachel Marx and Courtney Lipson and Penn senior Jordyn Young from Greenwich, Conn., Included your experiment to include the three platforms most popular among a group of candidates and then overall goals User data is automatically tracked by iPhones for active apps, not those running the background.
Each of 1
43 participants completed a survey to determine the mood and wellbeing at the start of the study, plus shared photos of their iPhone battery screens to offer a week's worth of baseline social media data. Participants were randomly assigned to a control group that had users maintain their typical social media behavior, or an experimental group like Facebook, Snapchat, and Instagram limited time for 10 minutes per platform per day.
In the next three weeks, participants shared iPhone screenshots to give researchers weekly figures for each individual. With these data in hand, Hunt saw seven outcomes, including fear of losing anxiety, depression and loneliness.
"Here's the bottom line," she says. "Using less social media than you would normally lead to significant reduction in both depression and loneliness. These effects are especially pronounced for people who were more depressed when they entered the study."
Hunt emphasizes that the findings do not indicate that 18 To 22-year-olds should stop using social media entirely. In fact, she built the study as she did to stay away from what she regards as an unrealistic goal. However, the work speaks with the idea that screening time limits on these apps could not hurt.
"It's a bit ironic that reducing the use of social media makes you feel less lonely," she says. But when she digs a bit deeper, the findings are sensible. "Some of the existing literature on social media suggests that there is a huge amount of social comparison that happens. When you look at the lives of others, especially at Instagram, it's easy to conclude that the life of others is cooler or better than yours." [19659002] Because this work only looked at Facebook, Instagram and Snapchat, it's not clear whether it's about other social media. Hunt also to say that these findings would recreate for other age groups or in different settings. There are questions she still hopes to answer, including in a forthcoming study on the use of dating apps by students.
Despite these reservations, and although the study did not determine the optimal time users should use on these platforms or the best way to use them, Hunt says that the findings give two related conclusions, it can not harm any social media user to follow.
For one, reduce the possibilities for social comparison, she says. "When you are not keen to be sucked into clickbait social media, you actually spend more time on things that are more likely to make you feel better about your life." Secondly, because these tools are here, it is up to society to find out how to use them in a way that limits harmful effects. "In general, I would say, let your phone be and be with the people of your life."
Melissa G. Hunt is Assistant Director of Clinical Training at the Psychological Department of the Art School and Science at Penn.
Rachel Marx and Courtney Lipson graduated from Penn in 2018.
Jordyn Young is a member of the 2019 class of Penn.
Source link