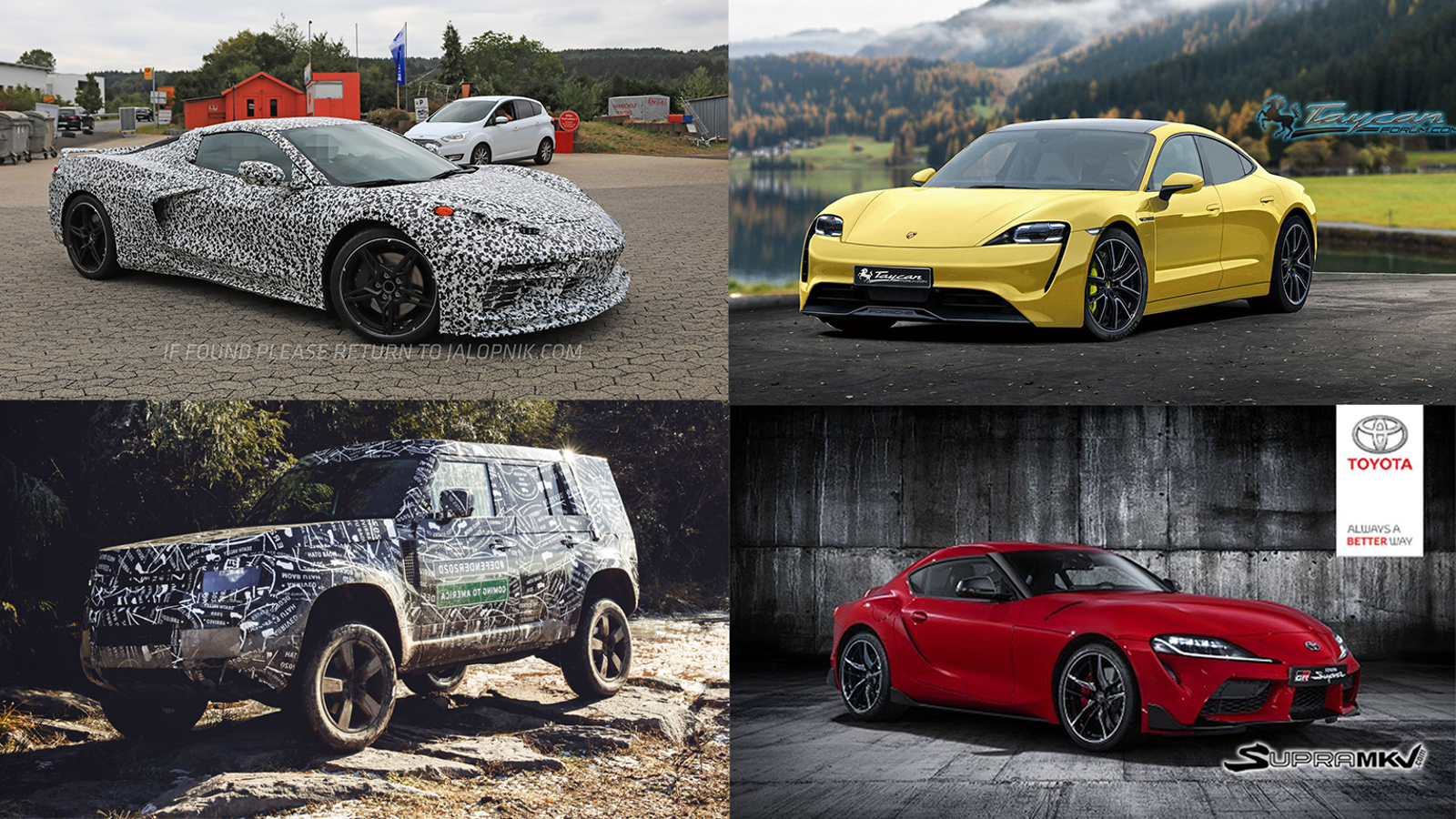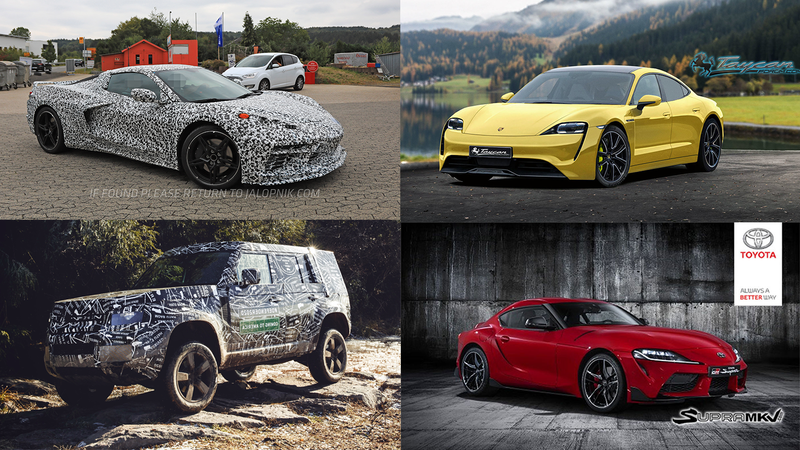 Good news: 2019 will have some of the most anticipated cars revealed by the decade, so let's try to keep track of exactly what we should expect.
Let's start with the four cars we will finally get to see it has been building hype for years, if not decades. Probably the expected car expected in 2019 must be the final realization of the dream that is a Mid-Engine Chevrolet Corvette.
Mid-Engine Corvette
After years of concepts and rumors, we refused to believe that GM actually made it confusing and built a mid-engine Corvette until we saw it for ourselves. Now it seems that we see it every few weeks as more and more pictures of it are running around.
And 2019 should finally be the year we see it in a different color than the tough camouflage. May be. Reports show that six months have already been delayed to overhaul the electrical system. Come on, GM. You are so near finished after over 50 years of bothering. Show us what you have.
Toyota Supra
You can think of yourself, "They've definitely already revealed the new Supra as months ago, right?" And you were wrong. Somehow, inexplicably, concept by concept, teaser after teaser, Toyota has yet to officially lift the sheet on this thing.
It may have leaked just this Friday, but we will never be absolutely sure until the car is at a stage ahead of us, and the press release goes live. The good news is that it will most likely happen at the Detroit Auto Show next month. Our long attempt to bother is almost over.
Ford Bronco
In an almost completely opposite situation until it pulled out the reinstatement of Supra, Ford is apparently pulling a new Ford Bronco out of a hat. It was only a couple of years ago that we were all wistful of the prospect of a new Bronco, full of amped up off-roading energy thanks to a new G-wagon and Wrangler.
And suddenly it's the promise of not just a new great Bronco, but also a baby Bronco and possibly a wide range of the Broncos in the pipe. We already have some teaser pictures, just nevermind the bad mud reproduction. It looks promising, and we'll probably see it, or at least a concept version, before the turn of the year. [19659000] Photo: Land Rover
Land Rover Defender
But the Bronco will not be the only off-roader that makes its triumphant return in 2019. Land Rover has a new Defender on its way and now it should be able to put the wheels on the ground without fear of being crushed on video and going viral.
Land Rover throws the new Defender away from us already, and releases a lot of muddy, camouflaged pictures last week. Although it doesn't seem to be quite good, it was once, we can't quite rule out that it is no longer the body-on-frame yet from the teasers. Anyway, it's nice that America is going to join the new Defender club.
Beyond the cars, we can't quite shut up, what more can we expect from 2019?
Porsche Taycan
Porsche is dead set to kick Tesla's rump with his new Taycan electric sedan, and as much as I refused to accept his name when it was revealed, I have to admit that "Taycan" is starting to sound good .
It may be part of the technology Porsche throws on the car, but it is set to push electric cars forward with a new 800-volt battery architecture. The car promises over 600 horsepower, over 300 miles of reach, and the ability to charge up to 80 percent of its energy capacity in just 20 minutes using Porsche's upcoming 350 kW charging infrastructure. It is set to be the new electric car to be hit.
Ford Mach 1
What the hell is Ford Mach 1? We do not know. Maybe Ford doesn't even know. Hopefully this will be the year that all that confusion will be cleared up.
First, Mach 1 was said to be a Mustang-inspired electric crossover. The funny thing about an electric crossover is that it has nothing to do with a Mustang, so we were confused by the get-go. Then Ford had to be corrected for everyone if Mach 1 would be based on the Focus platform or the Explorer platform, but now it seems like it will have its own unique architecture. Cool.
Ford preview thumbnail "/>
Ford is blowing it
Ford dreamed a picture Thursday of its upcoming" Mustang-inspired "electric SUV …
Read more Read
] Oh, too, the Backlash of using an iconic Mustang name like Mach 1 on a car that is definitely not a Mustang can mean that this thing ends up being called something else when it is finally revealed.As I said, no one is quite clear over what this thing will be, but it makes it even more interesting on the way into the new year.
Ford Mustang Shelby GT500
What will be a true God-fearing Mustang, at least we hope , is the new Shelby GT500. We've already got a glimpse of this car, but nothing officially beyond the teaser image you see before you.
A leaked mirror blade promised 720 horsepower and 650 lb-ft with a 5.2 liter V8 torque , which sounds much better than an electric crossover with a cool name Ornian teenager thinks their Advanced-Auto-Special Mustang will tear the skin off the earth, but this can actually do so.
Lamborghini Going Hybrid
Lamborghini will be full of Lamborghini and possibly produce a limited edition hyperlink that shines in the dark. It will probably be impossible not to see in 2019.
But the other, less interesting rumors about this car, called LB48H for now, is that there will be a preview of Lambo's next-generation hybrid technology. The crazy trick is going to add a hybrid setup to their already crazy Aventador V12, and there's nothing you or the fire department can do about it.
---
Of course, there will be many more car launches in 2019, many of which I have to be a witch to forecast, and many more just too boring to mention. Some notable expectations are the Aston Martin DBX crossover, a new Mercedes-Benz CLA that hopefully is easier to look at than the old one, and perhaps a BMW M3 in any shape or form.
What I personally am most concerned about is a change to run everything that was revealed in 2018. It is the new Mazda 3, Jeep Gladiator pickup, Polestar 1, and of course the new 992 Porsche 911. It's coming To be a fun year with cars, stay tuned.