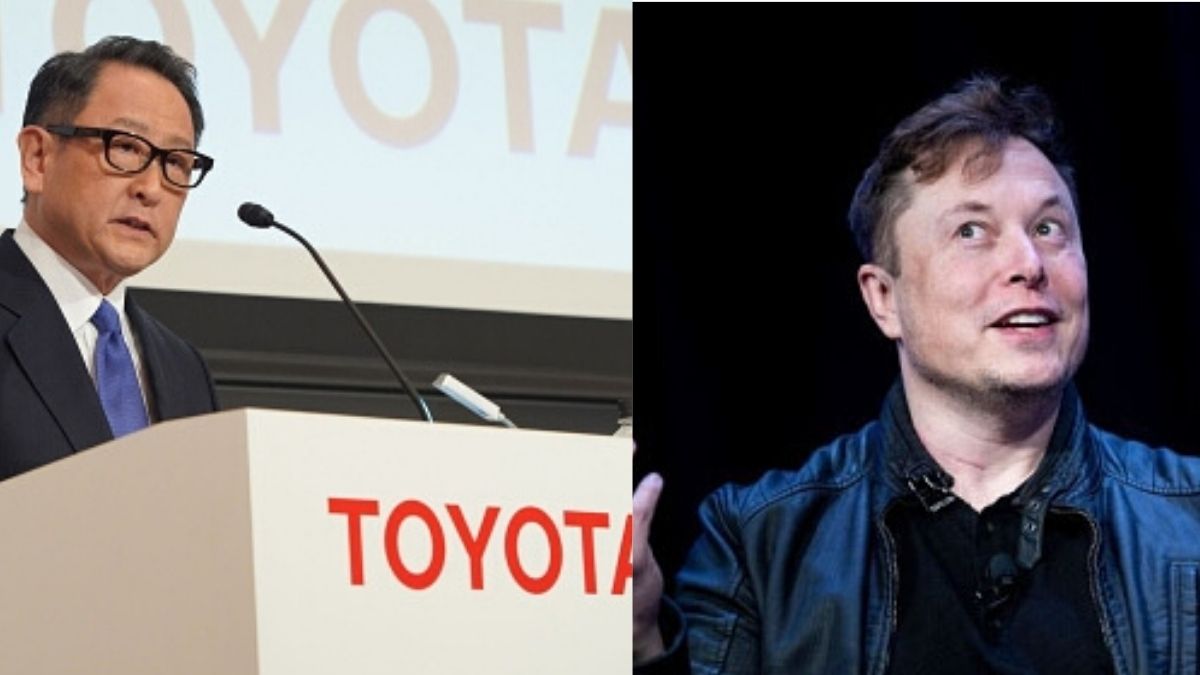 Choi Won-seok reports in the Korean news publication Ghosun Libo that according to an official from the Japanese car industry Toyota and Tesla have reviewed the partnership since last year and are nearing the final phase.
Here are some of the highlights of the Toyota Tesla partnership. Once the partnership with Toyota is established, Tesla will be able to launch a compact SUV EV at low prices using the Toyota platform.
Ghosun IIbo is the largest newspaper in SK. A Tesla source, Sawyer Merritt, tweets that he has been told that "the reporter of the story is also highly regarded. We will see if that is true."
Toyota supplies the vehicle platform to Tesla, and instead Tesla provides some of the electronic control platform and software technology installed in Toyota̵
7;s vehicle.
Once the partnership with Toyota is established, Tesla will be able to launch a compact SUV electric vehicle at low prices using the Toyota platform. In addition, Tesla's sales in Japan, which are around 1,000 units per year, are likely to increase significantly.
Tesla CEO Elon Musk said at 'Battery Day' in September last year that Tesla "will release a compact and affordable $ 25,000 electric car by 2023. However, there were several opinions among experts that it would be difficult for Tesla to find a way to selling electric cars at such low prices, especially considering that Tesla has already developed the Model 3 in 2017, the model electric crossover in 2020, the exoskeleton of the Cybertruck and the work on the Semi-truck.Currently, we have no idea about Tesla's affordable compact vehicles, which it now appears can be produced in collaboration with Toyota, if this report is correct.
I think this is a smart move for both Tesla and Toyota. Some people may be skeptical of a Tesla Toyota partnership, but remember that Tesla helped build the Toyota RAV4 in 2012. I'm sure you remember when Toyota sold its Tesla shares in 2017.
What is it for Toyota?
Toyota can also significantly reduce the resources and time spent on innovating the vehicle's integrated electronic control platform (ECU) and operating system (OS) by using Tesla technology. Toyota considers that the integrated ECU and OS technology that can control and improve vehicle functions through wireless updates (Over The Air) lags behind Tesla. In other words, through cooperation between the two companies, Tesla can reduce the cost and period of developing small electric SUVs, and Toyota's advantage is the gain in ECU and OS development. It aims for a win-win effect by reducing the time it takes for the two companies to compensate for each other's weaknesses, so that they can focus more on their own strengths.
Tesla and Toyota have previously entered into a partnership. The two companies agreed to develop electric cars in 2010, and in 2012 marketed Toyota's RAV4 electric vehicles equipped with Tesla's battery system. However, due to various reasons, such as poor sales, the alliance between Toyota and Tesla was terminated in 2017. Nevertheless, the close relationship between Musk and Toyota CEO Akio Toyoda was maintained, and allowed for a reunion between the two companies in the future. .
Tesla's Fremont Factory is a car manufacturing facility in Fremont, California, operated by Tesla. But the facility opened as the General Motors Fremont Assembly in 1962, and was later operated by NUMMI, a former GM-Toyota joint venture. Tesla took ownership in 2010.
Last year, Toyota sold 9.35 million cars, surpassed Volkswagen and returned to the world's top sales in five years. Toyota, together with Isuzu and its subsidiary Hino, plans to accelerate the electric and autonomous driving of commercial vehicles. Prior to this, Toyota also established a joint venture for the development of hydrogen fuel cells with five Chinese automotive and technology companies, including Tsinghua University, Beijing, Cheil, Dongfeng and Guangzhou Motors. The jointly developed hydrogen fuel cell system will be installed on Chinese trucks and buses from 2022. In addition, Toyota is trying to maximize economies of scale related to electrification and autonomous driving, including successive capital alliances with competitors Mazda and Suzuki.
Meanwhile, Tesla CEO Elon Musk wrote on Twitter on March 27 that "the probability that Tesla will soon be the largest company in the world is higher than 0%." Although the context is not clear, it was also written "probably in a few months", a term that can be interpreted as a reference to a period, and was soon deleted. At present, Tesla's market value is around $ 590 billion, which is a third of the world's largest market value company, Apple.
Tesla's share price continued to rise even after surpassing Toyota, which was the first in the industry's market value at the time, in July last year. Tesla in particular has a task to achieve economies of scale, with only 500,000 cars sold from last year. If the alliance with Toyota is established, it can have great power to expand mass production faster and at a lower price.
Armen Hareyan is the founder and editor-in-chief of Torque News. He founded TorqueNews.com in 2010, which has since published expert news and analysis on the automotive industry. He can be reached on Torque News Twitter, Facebook, Linkedin and Youtube.