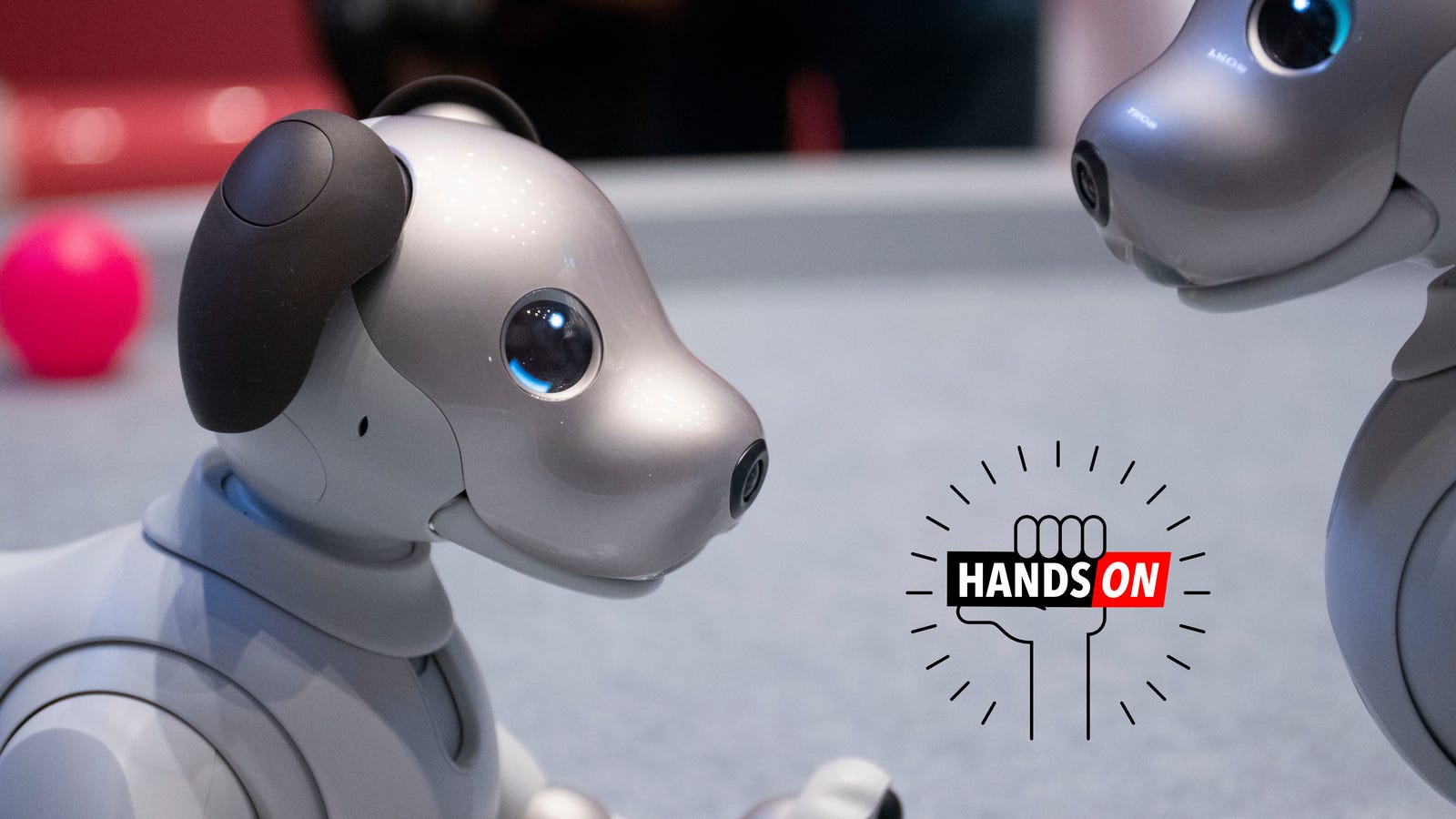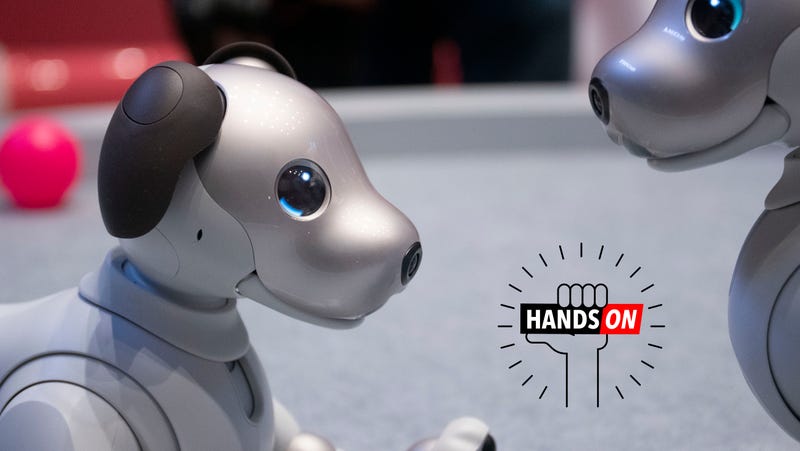 When Aibo is on the hind legs, the tail is gone and soft, OLED-lit eyes roving, it's so good you forget it's going to do things. But after a while, the original charm of the design is wearing and you are stuck and ask what the robot this robot dog does.
In my experience of playing with it at a launch event for Aibo in the United States, the answer the boat is not doing much. A Sony rep pointed to the dog and encouraged to grow it. The dog's small eyes would close and the mouth lollipop open in a clear imitation of dog pleasure. But while it was obvious to react to the contact, the mechanical doggo did not seem to recognize me. Certainly not in the magical way I've experienced with Anki Cosmo and Vector robots. The Sony representative claimed that recognition would be possible when setting up your own pooch. The event was as follows: Lots of charming hinges followed by apologies for Aibo's inability to do something sophisticated.
A rope asked for a dog to shake, the dog continued to wander and twist his little plastic on his head and ignored the man's request. "He's a little young," shouted the rope.
Another dog stared at one of the two games that comes with Aibo. "Can it get it," I asked. Another laugh. Another joke that Aibo is still a puppy.
The overall experience made me more frustrated than I expected. Aibo has already been available abroad for eight months. It should be able to do more than staring at me and ask for a massage – especially when you think it costs ten times the price of the closest competitor, Anki Vector.
As with Anki's bot, Sony claims that Aibo can remember faces, answer voice commands, and understand emotions. Unlike Vector, which is a palm-shaped robot intended to be on a desk, Aibo can walk around your house and be served … kind of. I would not really recommend kissing either robot, but if you cuddled Aibo, you would just feel a bit like a loving sad bag in an upcoming episode of Black Mirror .
I found myself comparing Aibo with Vector a lot while playing with the dog. I like that it's sweet, vocal, and moves like a stabbing cousin of a dog. But I lack a lot – especially for the high price tag Aibo commands. Vector is meant to support you in a smart home, and not just serve as a companion. It tells you the weather, controls your lights, and has an open SDK that allows someone to be a developer to dip your toes into robotics.
Aibo, as Sony claims was built to "inspire", has no SDK. Features, such as the ability to recognize strangers and notify a house, have not been released and who knows when they can come. Do not expect a handful of nerdy engineers to push out strange new abilities because they can. Sony will encourage "creativity", but only within the thick, tall walls that are built.
And it makes me wonder why I would spend $ 2900 on this dog, their toys and three years with the required AI cloud service. The hardware seems quite impressive, but it does not feel like the frightening robot Sony wants it to be. At least in demos I've seen. Perhaps it's really like a dog, where you're only rewarded after spending time and energy in it. If that is the case, it has a leg up on real pooches. I do not think Aibo will throw my carpet ever soon.
Source link