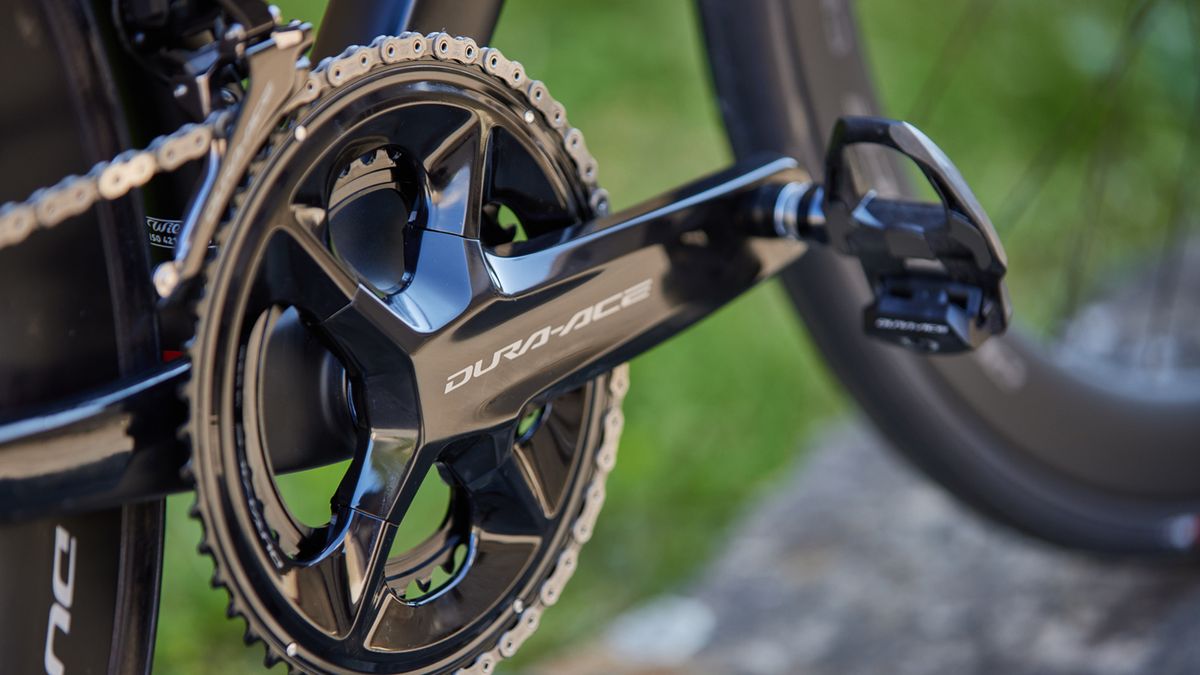 It's been five years since Shimano last updated the Dura-Ace group, but today everything is changing. There have been many hints about what is to come, and we have kept up to date on everything patent applications and prototypes. Today we can stop guessing. We now know for sure what the Dura -Ace R9200 looks like and includes, as Shimano has officially – and finally – unveiled the new Dura -Ace, along with the new Ultegra R8100.
We have already been practical with the new group set, so read our Dura-Ace R9200 review for our early impressions.
The big headline features are 1
2-speed electronic-only shifting and a semi-wireless design, but there are many details beyond that. The concept that drives the design goes by the name "the science of speed", an idea that Shimano says includes "research, research and analysis of product performance in the laboratory and the real world". The knowledge gained is then used towards the goal of delivering a "faster, more reliable and more intuitive driving experience."
Dura-Ace has long been at the top of Shimano's road group hierarchy, and its current and past iterations have been considered by many to be the best mountain bike groups available, but as competitors, SRAM and Campagnolo have risen to larger gears and newer technology, how compares and competes with Shimano's latest update?
New Dura-Ace: Important updates
The new Dura-Ace is 12-speed
It is 'semi-wireless' with cables connecting the gears and the battery, while the gears are connected wirelessly, powered by a coin cell battery
There will be no new mechanical Dura-Ace. It is a group that is only electric.
It is an option for rim brake
'Default' 53/39 is no longer replaced by 54/40.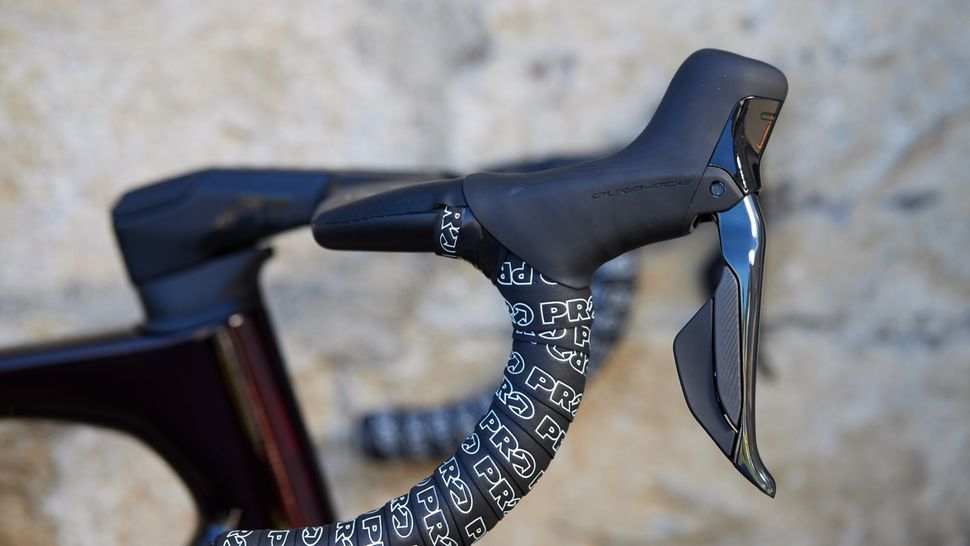 Semi-wireless design
The Dura-Ace R9200 no longer requires a wired connection between the cockpit controls and gears. Instead, the new smaller-diameter SD-300 cables connect the Di2 battery (BT-DN300) to the front derailleur (FD-R9250) and the rear derailleur (RD-R9250). The rear derailleur then becomes the main unit for this part of the system.
The configuration means a battery life that is claimed to last at least 1000 km between charges (distance: 45 km / day, driving time: 2 hours / day, FD change: 54 times / day, RD change: 370 times / day), and a simplification of the system. The RD-R9250 rear track provides connection to the STI gears via Shimano's proprietary integrated circuit, the ANT + connection to other third-party devices, and includes an integrated concealed charging port.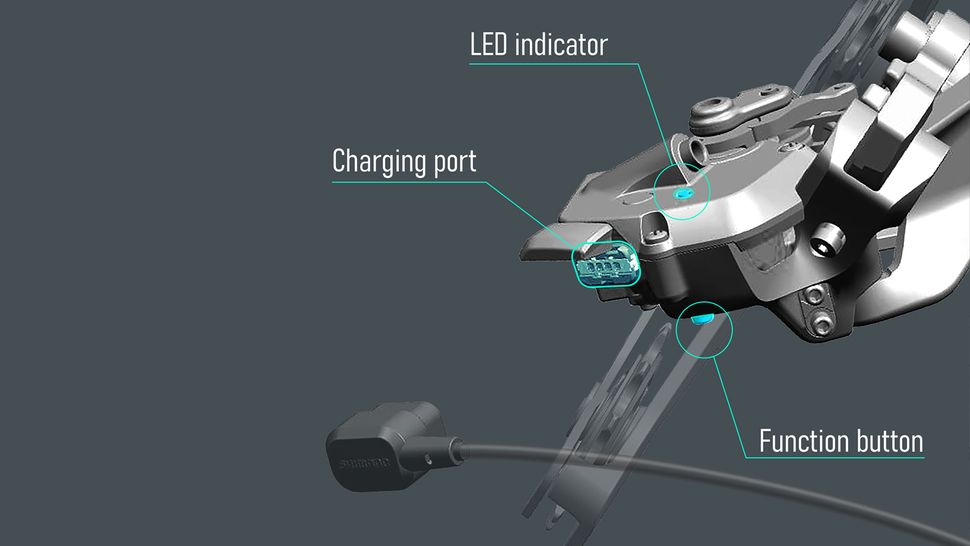 It replaces the SM-BCR2 charger, the EW-WU111 and Junction-A wireless device (SM-RS910). It also includes a button for Di2 operations and LED lights that indicate synchronized shift mode, setting mode or any charging requirements.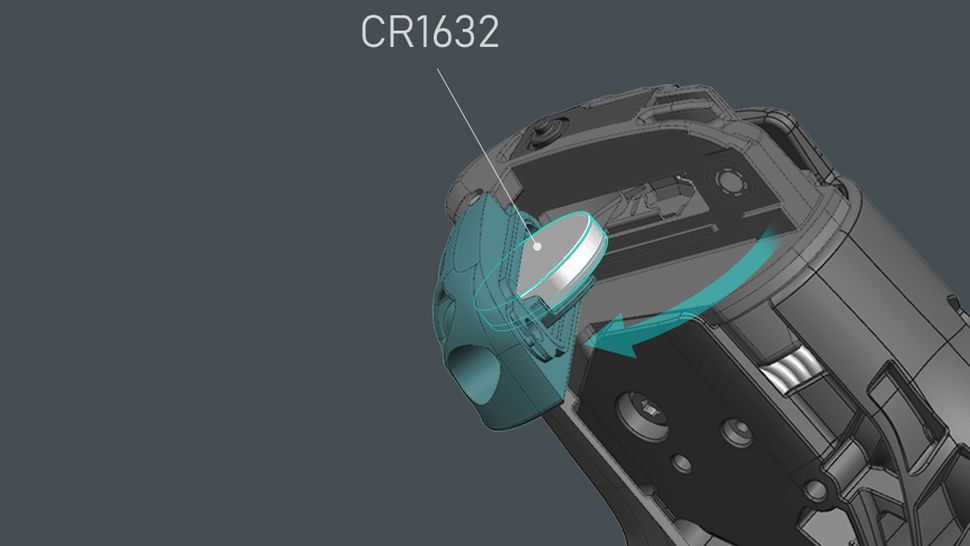 Operation of the STI shifter buttons is a coin-operated CR1632 battery on each side. The expected battery life of the front controls is approximately 18 months for two years of use. The lack of wires should help clean up the end of a bike, but Shimano has reasons beyond battery life to keep the rest of the system wired.
Shimano's new Di2 platform provides an improved engine design in the gears. The aim of the update is a reduction in the processing speed, ie the movement time between motor and gear mechanisms, and the transmission performance. The result is a time saving in fractions of a second which is nevertheless a large saving relatively. On the rear, Shimano has realized a 58 percent decrease in operating time for the rear derailleur and front, a decrease of 45 percent in operating time for the gearbox.
To realize these speed improvements, Shimano needed to ensure battery performance. The larger battery is said to provide a stable and high voltage, to the gears, with reliability further guaranteed by high safety, fast processing and low power consumption proprietary chip circuit, which significantly reduces the chance of interference from external devices.
While the gears work with a wireless connection, the remote control buttons still use cable ports. Shimano's sprint (SW-R801-S) or climbing changer (SW-R801-T) has the option of a clamp or can be integrated in the handlebars with a specific port, such as the new PRO Vibe Evo bar. These new, more compact satellite switch options can either be attached to the drops via a 100 mm cable (SW-RS801-S) or to the tops via a 260 mm Di2 cable (SW-RS801-T).
One aspect of the design that transfers from existing DI2 designs is the customization of the control interface. The E-Tube app received an update and is now compatible with the Dura-Ace R9200 series. E-Tube Project version 4.0.0 continues to allow preferences such as Synchronized or Semi-Synchro shifting, Multi-Shift, shifting speed and STI shift button mapping to be set up on the go. Also, connections to third-party cycling machines can all be configured to display Di2 information.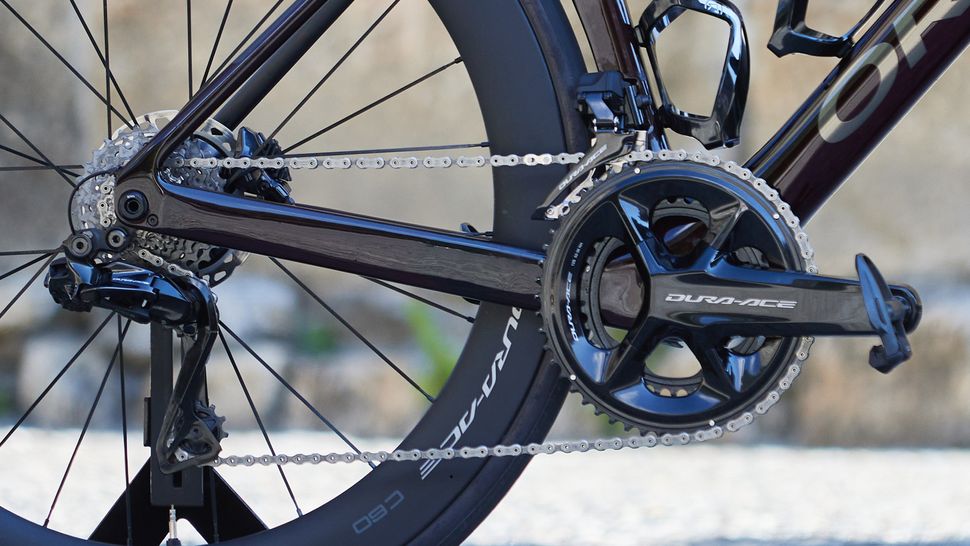 New gear options
The new system is semi-wireless, but moving to a 12-speed drive is without a doubt an even bigger feature. Making it work means new gear options. Speculation was that Shimano would move a 10T cassette after SRAM, but it has not been proven.
The new Dura-Ace 12-speed Hyperglide + cassette retains the best 11T gear. Instead, the change comes in a revision of the "sweet spot" gears between the 6th, 7th and 8th gears. Shimano claims that the new design means that Hyperglide + technology can shift smoothly under load, and that there is no longer a need to stop acceleration or start a single pedal stroke with your shifts.
In total, there are two Dura-Ace Hyperglide + cassette options; 11-30T and a new Dura-Ace 11-34T ratio for steep climbs. The cartridges come with a new spline fit, which is also backward compatible with the Dura-Ace R9100 11-speed freewheels, which means that new Dura-Ace R9200 components will continue to work with all previously compatible R9100 wheels.
In addition to the new larger Dura-Ace cassette (11-34T), a new larger 54-40T engine set option is now offered. Shimano sees the benefits of higher transmission efficiency by using a larger chaining option with a larger cassette and has redesigned the front derailleur to make it work.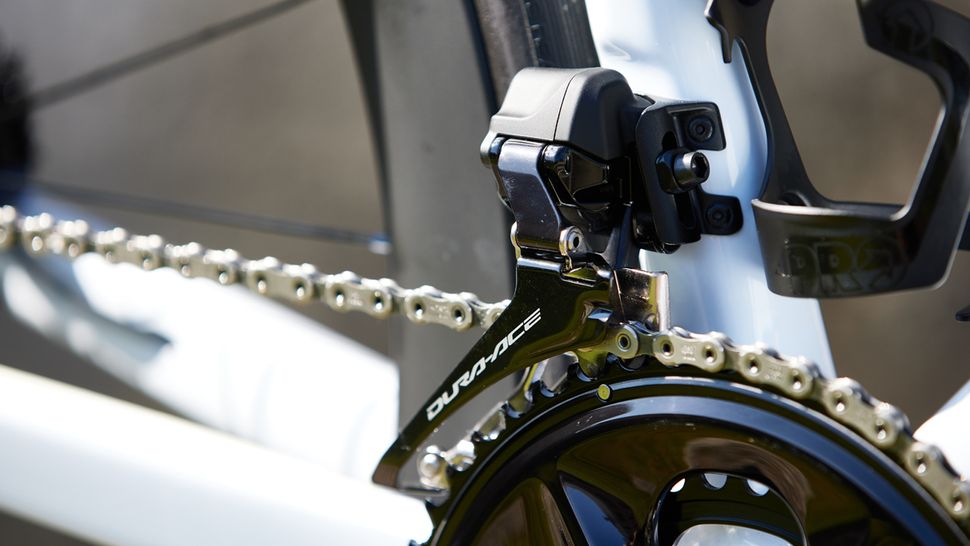 In advance, shifts are now performed by a smaller, slimmer and lighter Di2 front track (FD-R9250). The front derailleur claims to have a 33 percent smaller front area, weighs only 96 grams and is compatible with chains up to 55T.
As for the cranksets, there are two versions available, the integrated power meter version (FC-R9200-P) or the non-power meter version (FC-R9200). Both versions have Hollowtech II technology, and come in either 50 / 34T, 52 / 36T or the new 54 / 40T chain combination, in crank lengths from 160 to 177.5 mm and with a Q-factor of 148 mm. The power meter version uses Bluetooth and ANT + technology to transfer data. It boasts 300+ hours of driving time between charges and comes with an improved accuracy of 1.5 percent strain gauge.
Driving the new gear options is the same chain borrowed from Shimano mountain bike options. Using Shimano's chain in the XTR M9100 series means simplifying inventory requirements for retailers. It also makes shopping easier for riders.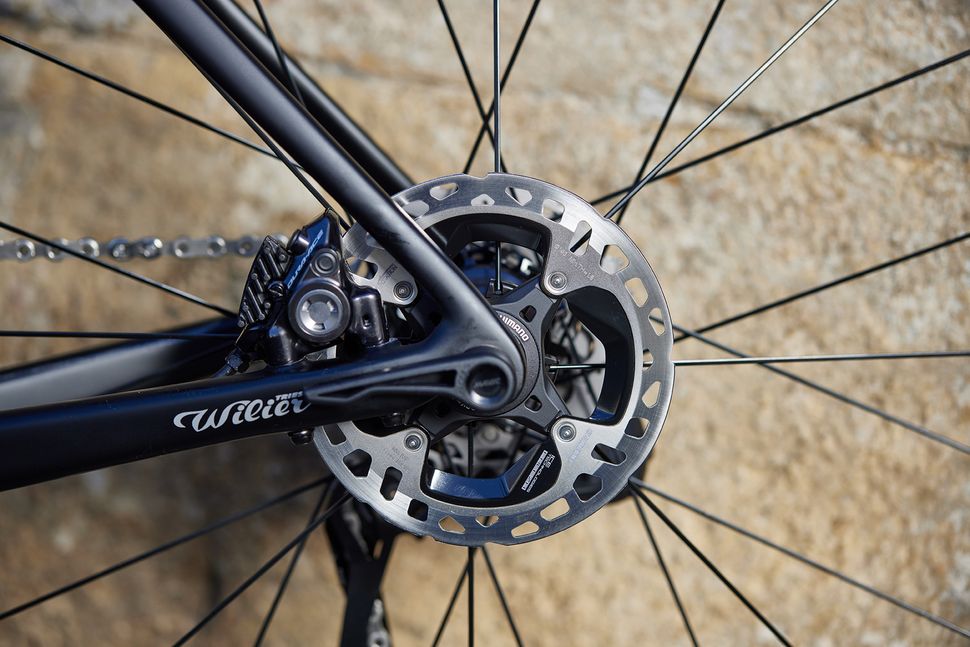 Disc brakes are updated and rim brakes are available
While mechanical gearing is gone, rim brakes are still an option. For those who use discs, there are a number of updates that start with an updated trade-off. Taken from Shimano's MTB and gravel braking systems, Servowave means a shorter free stroke and a more immediate connection between brake pads and rotors. When you pull on a Servowave brake lever, the first cushioning speed is fast, so only a small lever movement brings the cushions into contact with the rotor. The power multiplication factor then increases rapidly on contact between the rim and the rim, so that more of the lever stroke provides greater braking effect with improved control.
In addition, a 10 percent wider brake pad and rotor clearance and a switch against Shimano's RT-MT900 rotors result in a quieter system. Less heat deformation of the rotor and less temporary interference between the pad and the rotor means less noise, but should also mean less maintenance. Brake maintenance is also improved with the addition of a separate vent port and valve screw added to the thickness (BR-R9270).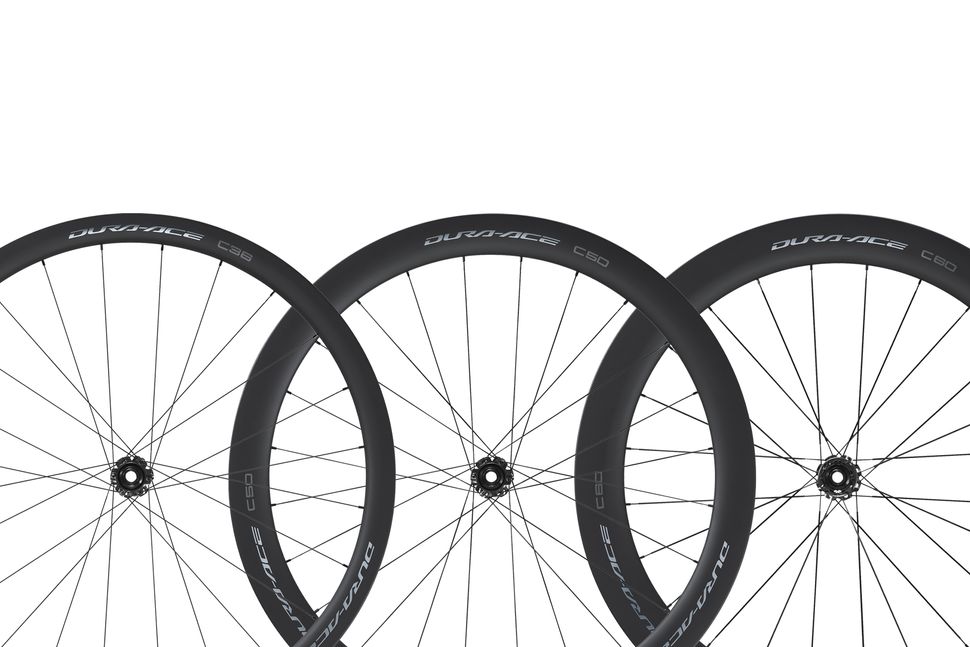 Updated wheels
The latest piece in the updated Dura-Ace group set is new wheels. Choose between C36, C50 or C60 with rim brake pipes, disc brake pipes and disc brake hoses for a total of nine options. Each depth has a 21 mm internal width and full carbon edge with a redesigned freehub. Emphasis is placed on losing weight while adding stiffness and aerodynamics.
Shimano's new Direct Engagement freehub structure provides increased driving rigidity. Pedal feel is more responsive, but the weight is also reduced by 45 grams. The full carbon rims, the new spokes and the nipples reduce the total weight of the new C50-TL wheels by more than 161 grams compared to the current, shallow C40-TL wheels.
Starting with the C36, this is the climbing wheel, at 1,350g. Lacing lacing is 1: 1 standard at the front and 2: 1 Optbal at the back.
The C50 is the all-rounder, with the center depth providing improved aerodynamics, while the weight is 1,461 g. Despite the lighter weight, the C50-TL detects a three watt reduction in resistance compared to the current C40-TL. Lacing lacing is 1: 1 standard at the front and 2: 1 Optbal at the back.
Finally, the C60 is the aerodynamic choice. It is an aero wheel with optimized stiffness for sprinting, high speed hunting and larger riders. Front and rear 2: 1 oak patterns give a 10% increase in stiffness while thicker 2.0-1.8-2.0 mm spokes account for a further 10% increase in stiffness. Compared to the C40-TL, there is a general increase of 63 percent in driving stiffness, while the control remains at 1609 g.
Price, availability and weight
Official availability will begin worldwide in October 2021.
Prices and weights

| | | MSRP | Weight |
| --- | --- | --- | --- |
| Drives | | | |
| FC-R9200 | Dura-Ace crank set with chains | $ 624.99 / £ 549.99 | 680 g |
| FC-R9200-P | Dura-Ace Power Meter crankset with chains | $ 1,469.99 / £ 1,199.99 | 754 g |
| ST-R9250 | Dura-Ace Di2 gear / rim brake lever set (left and right) | $ 784.99 / £ 699.99 | Not available |
| ST-R9270 | Dura-Ace Di2 gear / disc brake lever set (left and right) | $ 1099.98 / £ 1,199.98 | 350g |
| CS-R9200 | Dura-Ace cassette (11-28 / 30/34) | $ 359.99 / £ 329.99 | 223 g |
| FD-R9250 | Dura-Ace Di2 Frontspor | $ 449.99 / £ 399.99 | 96 g |
| RD-R9250 | Dura-Ace Di2 rear derailleur | $ 814.99 / £ 699.99 | 215 g |
| | | | |
| Brakes | | | |
| BR-R9200 | Rim brake caliper set | $ 394.99 / £ 359.98 | Not available |
| BR-R9270 | Hydraulic disc brake caliper | $ 364.98 / £ 269.98 | 233 g |
| RT-MT900 | Disc brake rotor (140 mm and 160 mm) | $ 81.99 / £ 59.99 | 212 g |
| | | | |
| Wheel | | | |
| WH-R9270-C36-TL | Dura-Ace C36 Tubeless disc brake wheel set | $ 2099.99 / £ 1,799.98 | 1350g |
| WH-R9270-C50-TL | Dura-Ace C50 Tubeless disc brake wheel set | $ 2,099.99 / £ 1799.98 | 1,461g |
| WH-R9270-C60-HR-TL | Dura-Ace C60 Tubeless disc brake wheel set | $ 2,199.99 / £ 1799.98 | 1,609g |
| | | | |
| Di2 parts | | | |
| BT-DN300 | Di2 battery | $ 184.99 / £ 174.99 | 53g |
| EW-EC300 | Di2 charger | $ 49.99 / £ 49.99 | |
| SW-RS801-S | Drop switch for drops (pair) | $ 139.99 / £ 199.99 | |
| SW-RS801-T | Toggle switch for peaks (pairs) | $ 139.99 / £ 199.99 | |
Source link