Samsung has released a new firmware update for the Galaxy S21 series. The new flagship trio has not yet reached customers, but the company has already launched a first firmware update pending the phone's imminent market release, while a second launch is now taking place for the Galaxy S21 series in countless regions.
Given that the Galaxy S21 series has not yet hit the market, the details of the second update's change log are non-existent, but we can take an educated guess and assume that both firmware updates released so far are meant to erase any kinks that is left under Galaxy S21 / One UI 3.1 development process.
The flagship trio Galaxy S21 is available for pre-order, and it will be sent to customers later this week on January 29. The setup runs Android 1
1 and One UI 3.1, and the firmware is practically complete, although there are a few bugs that need to be addressed. For example, SmartThings does not seem to work as well on the Galaxy S21 Ultra, which runs pre-release firmware, leading to huge battery life losses.
Although it is unclear what changes the new update has introduced to the Galaxy S21 series, the new firmware (versions G991BXXU1AUAB / G996BXXU1AUAB and G998BXXU1AUAC) will wait for customers when they remove the box from the phones, provided that an even more recent update will not be released by Samsung until then. And if you want to download the latest Galaxy S21 firmware files as they roll out, you can view our firmware archive via the links below.
Update: A screenshot revealing the latest change log for the Galaxy S21 Ultra firmware update was shared by a Reddit User. It mentions improvements in the camera and performance, and it weighs about 278 MB.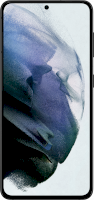 Model:

SM-G991B

Dimensions:

Rod: 151.7 x 71.2 x 7.9 mm

Show:

157.48 mm dynamic AMOLED 2X

PROCESSOR:

Exynos 2100

Camera:

12MP
Model:

SM-G996B

Dimensions:

Rod: 161.5 x 75.6 x 7.8 mm

Show:

6.7 inch / 170.18 mm dynamic AMOLED 2X

PROCESSOR:

Exynos 2100

Camera:

12MP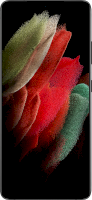 Model:

SM-G998B

Dimensions:

Rod: 165.1 x 75.6 x 8.9 mm

Show:

6.8 inch / 172.72 mm dynamic AMOLED 2X

PROCESSOR:

Exynos 2100

Camera:

12MP