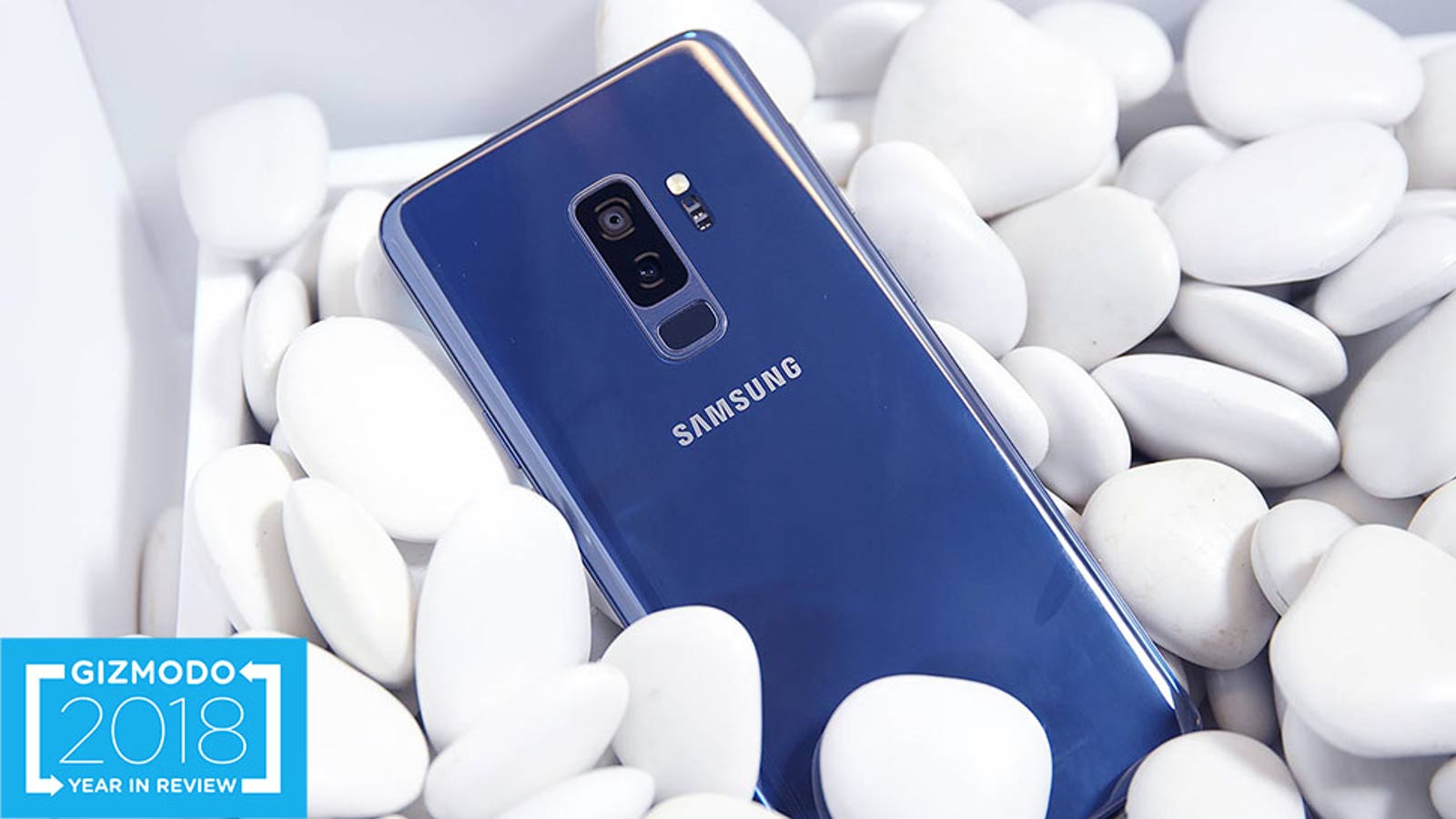 Year In Review
Looking back at the best, worst and most significant moments of the year, looking forward to next year.
---
It's been a nice year for Samsung. While the South Korean giant managed to stick to the top position for global smartphone sales, many of its Chinese rivals began to close the gap with Huawei CEO Richard Yu as far as saying that Huawei could steal number one place already in 201
9. But the biggest problem is that as good as Samsung's phones were in 2018, so many of the products were overshadowed by things that will not be available halfway through next year, provided you can afford them.
At the same time, Samsung's problems do not just boil down until the competition gets better, because many of the company's problems are self-esteem. Some of Samsung's major efforts have not yet been eliminated, and in the ever evolving smartphone world, Samsung failed to lean on its strengths and to achieve weaknesses. Here's what went wrong with the Galaxy in 2018.
By far the biggest issue for Samsung this year is the Galaxy S9, which simply does not offer enough improvements to lure the kind of people who buy new phones every year to upgrade. Thanks to Samsung's foundries, GS9 was the first phone with a Qualcomm Snapdragon 845 chip, while Samsung's screen sharing made sure that GS9 also has the best screen around. But when other phones came up, what was GS9's most innovative new features? A rear camera with the world's first dual-aperture lens on a smartphone, hardly less objections and funky AR emojis. It's not that close enough.
While camera-dependent in me love the nerdy aspect by having double openings, the real results were just OK. Meanwhile, AR Emoji looks like a dirty knock of Bitmoji. But where the hell was the new design. Going back to GS5, Samsung offered noticeably slimmer designs on each phone. The Galaxy S6 began the era of glass sandwich phones, while the S6 Edge featured the world's first dual-curved display, both of which are design statements that still affect the way the phones look today.
Next came the S7, which brought back S5's water resistance and microSD card slot and took the S6 style and turned it into something that looked like a sophisticated brick. And then came the S8, one of the coolest phones ever made. Not only did we break closer to the bezel-less promised country than ever before, leaving enough space for the front cameras and an iris scanner without having a notch, it also had a smart virtual home button instead of it old fingerprint reader.
Then S9 came out and it was a bit more of the same. Aside from moving the rear fingerprint sensor to the center of the phone instead of going to the page (as if we're honest, never so big a deal), the S8 and S9 are indelible. To make matters worse, after a year of hate, Samsung did not get rid of the Bixby button or even made its function customizable. Samsung, if you're going to put on a button on a phone that just does one thing, make sure things are damn awesome. Unfortunately, as a Samsung phone owner knows, amazingly is one of the latest words that someone would use to describe Samsung's digital assistant.
And when you expand the view to bigger the whole business, Samsung's slowdown to update their phones to the latest version of Android is simply embarrassing. Samsung is the largest phone manufacturer in the world, and recently P & G's position took the world's largest advertiser, and yet four months after release, no single Samsung flagship has been upgraded to Android 9 Pie. The only Samsung phone with Android 9 is medium sized A8s, which are not available outside of Asia, and were just announced last week. When people talk about Android that has a fragmentation problem, Samsung is one of the biggest reasons.
Software is generally a weak point for Samsung. And although the current Samsung Experience Android skin is not as bad as TouchWiz used to be, with the success of Pixel 3, the software is a shortcoming Samsung can no longer afford it. On top of that though, the Galaxy App Store is a mess, Samsung was delayed in the trend of using AI to improve your photos, and the new policy on using free themes in the upcoming Android 9 update sucks. It's a damn shame because many of the easy-to-use design options made in OneUI sound great, but they make the fact that it's too late.
Even more about it in 2018, it felt like Samsung was away from what works best: class-leading, industry-defining hardware. On a pure specification comparison, apart from having a lower-res screen, OnePlus 6T blows the GS9 for $ 100 less. And while Note 9 and the built-in stylus are the best big phone this side of the Pacific, Huawei Mate 20 Pro offers full 3D face detection, reverse wireless charging, a fingerprint sensor on the screen and three rear cameras – all things like $ 1000 Note 9 not hair.
Strange, a place where Samsung decided not to play it safe was with its ads. Because instead of doing the right and putting pictures taken by the devices for use in campaigns, Samsung was captured, not once, but twice tried to send images shot on a DSLR as smartphone photos. I do not care if the ads just appeared in Brazil, Malaysia, or anything else, it's not so good that the corner section and dishonesty are well reflected in the company's decision making processes.
If Samsung wants to hold on to the top spot, Samsung needs to go all out. Give your flagship phone – both large and small-double cameras, more RAM and the world's first features that make people remember how much innovation Samsung has inspired over the years.
Yes, Samsung's 5G phone and wild bendy boy come and the new punch-hole selfie camera works nicely. But it's important not to let the difficult technique that under panel sensors fall on the roadside either. With total phone sales falling across the globe, the market will only get more competitive.
---
Smartphone Smackdown 2018: This week we're looking forward to this year's very best smartphone – and what we did not like about them.
There is no room for Samsung to leave anything unpacked anymore.
Source link