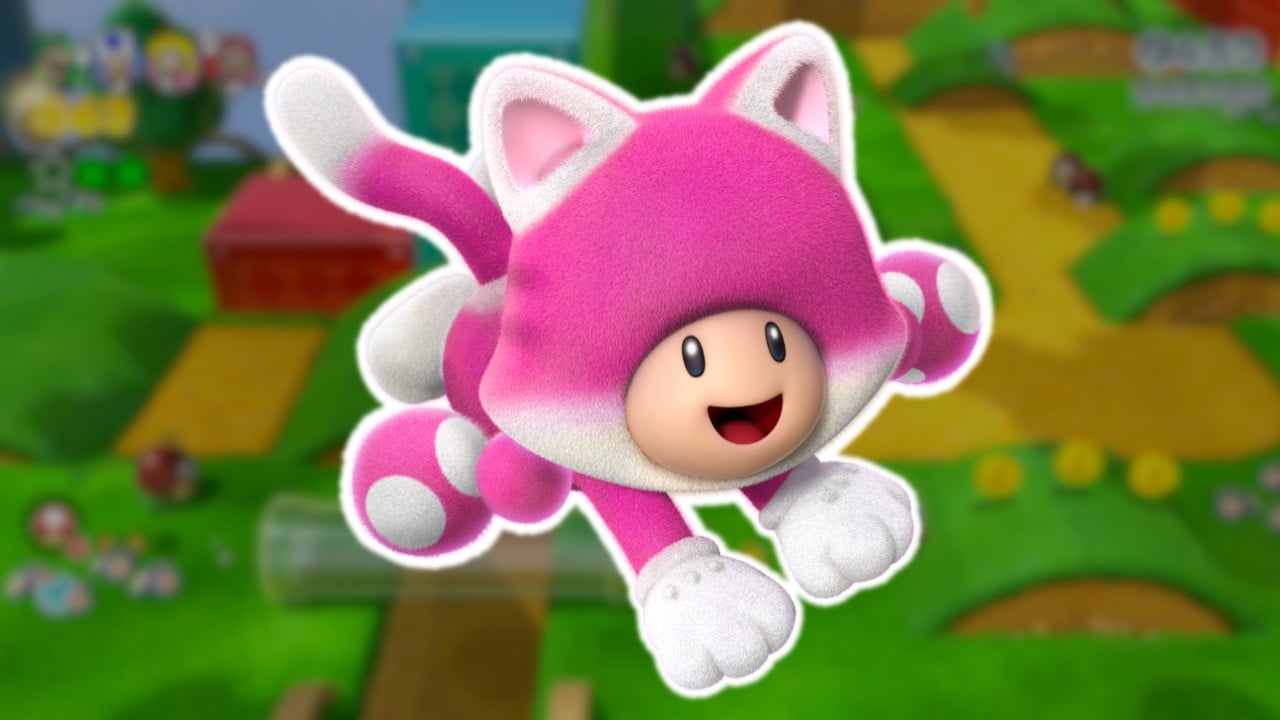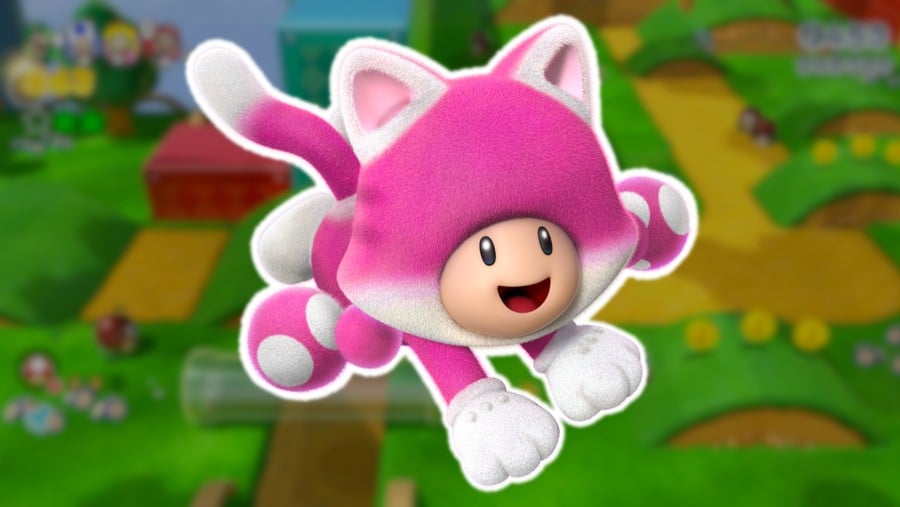 With Super Mario 3D World + Bowser's Fury now available on the Nintendo Switch, many new gamers are enjoying the Wii U classic for the first time. The title is known for its mash-up of 2D and 3D Mario platforming, cats, and a four-player list consisting of Mario, Luigi, Peach and Toad, but it seems that things could have been quite different.
According to @Nickoloxx, who claims to have "done some digging" through Super Mario 3D World files, it seems that Toadette was once planned to be a playable character. Nickoloxx says: "So far I have found some traces of her in the player files. She has a voting line to be selected, and I also found 21
4 player animations."
That voice line can be heard in the post shared below; Nickoloxx notes that while they manage to load the file into the game on the character selection screen, they are unable to rip it directly.
So, was Toadette once planned as a bonus player option? Would players have been able to choose between the two toads perhaps, or should she be added to the Captain Toad levels – just as she is throughout the Captain Toad: Treasure Tracker game?
Exciting things.