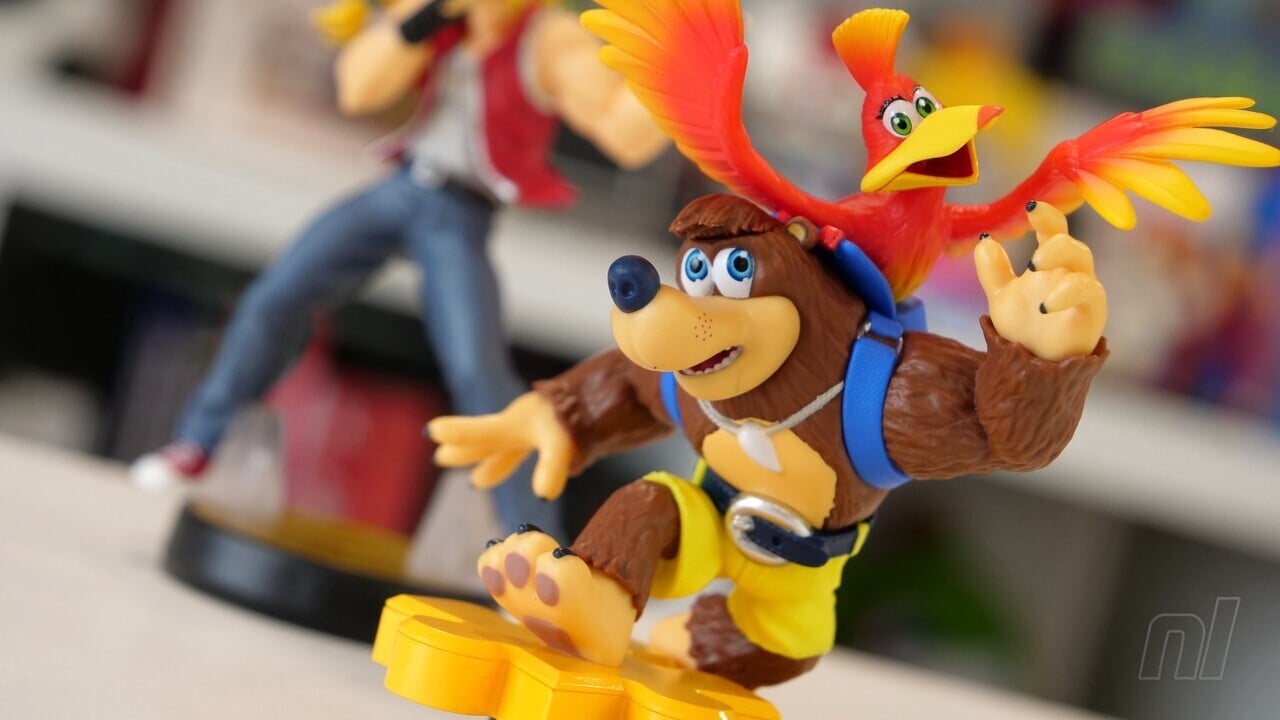 As you probably already know yesterday marked the release of three brand new amiibo for Super Smash Bros. Ultimate. Perhaps the highlight was Rare's bear and bird duo from the legendary Banjo-Kazooie series.
Many super fans out there are now posting pictures of this character on social media, and well, some individuals seem to be more interested in the base. Whatever the reason, they are impressed with Microsoft's copyright – and notice how "interesting" it is to see the name of the American technology giant on a Nintendo product.
It has now made Smash players wonder what Steve's base might look like. As explained by Twitter user TheKrazyStew, Mojang is featured in the character characters of the game, while Banjo was only tagged with Microsoft. So stick to similar social media reactions when it Minecraft amiibo drops.
If you're wondering, is other recently released amiibo, Terry Bogard – from Fatal Fury and King of FIghters series – has SNK Corporation at the base.
Can you believe that a Microsoft-owned character is now an amiibo? Were you at all surprised by the underside of Banjo & Kazooie amiibo? Have you even removed your box? Leave a comment below.