In what has been the fastest release yet of any major Android OS update from Samsung for its flagships, the Galaxy S20 series began receiving the Android 11-based One UI 3.0 update this week. The update rolls out across many European countries and will reach the United States and South Korea from today, with more markets to follow in the coming weeks. But while the owners of the Galaxy S20, S20 + and S20 Ultra are excited right now, the Galaxy S20 FE owners are still in the dark when they can expect to get One UI 3.0.
Galaxy S20 FE One UI 3.0 update coming before 2020 is over?
Samsung has not officially said anything about the plans to update the Galaxy S20 FE to Android 11, nor was the fantastic value of the flagship included in the One UI 3.0 beta program that has been going on for the past couple of weeks. But that may not mean that Samsung will have Galaxy S20 FE owners to wait long. According to Max Weinbach, the Fan Edition variant of the Galaxy S20 can get the One UI 3.0 update on December 27, or just a few weeks from now and a few days before this eventful year is coming to an end.
Weinbach also says that the Galaxy Note 20 series may get its public Android 1
1 and One UI 3.0 update on December 14th. Now it must be noted that these dates are not set in stone and are only estimates according to Weinbach, but when it comes to the Galaxy Note 20 and Note 20 Ultra, a December 14 release sounds completely credible. Or at least a release before the updates land on the Galaxy S20 FE, even though nothing is set in stone at the moment.
Model:

SM-G780F

Dimensions:

Rod: 159.8 x 74.5 x 8.4 mm

Show:

165.1 mm Super AMOLED display

PROCESSOR:

Exynos 990

Camera:

12MP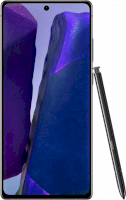 Model:

SM-N980F

Dimensions:

Rod: 161.6 x 75.2 x 8.3 mm

Show:

6.7 inch / 170.18 mm Super AMOLED Plus

PROCESSOR:

Exynos 990

Camera:

12MP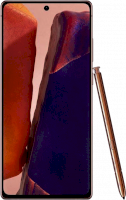 Model:

SM-N985F

Dimensions:

Rod: 164.8 x 77.2 x 8.1 mm

Show:

175.96 mm dynamic AMOLED 2X

PROCESSOR:

Exynos 990

Camera:

108MP