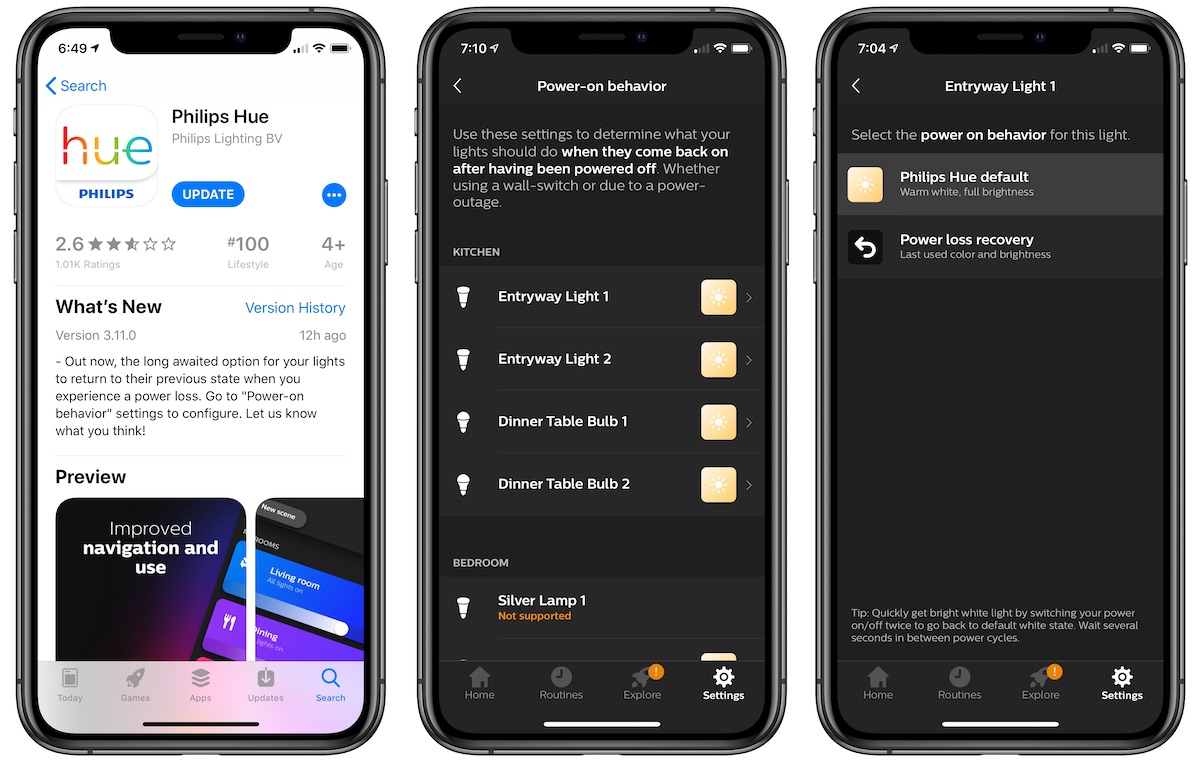 Signify updated the Philips Hue iOS app for version 3.11.0 this week, introducing the possibility that users can choose a custom pear status after a power outage (via
Reddit
). Earlier, for Philips Hue owners, as the power would go out and then reappear, all the connected Hue lamps and fittings would immediately reappear even if they were turned off before power failure.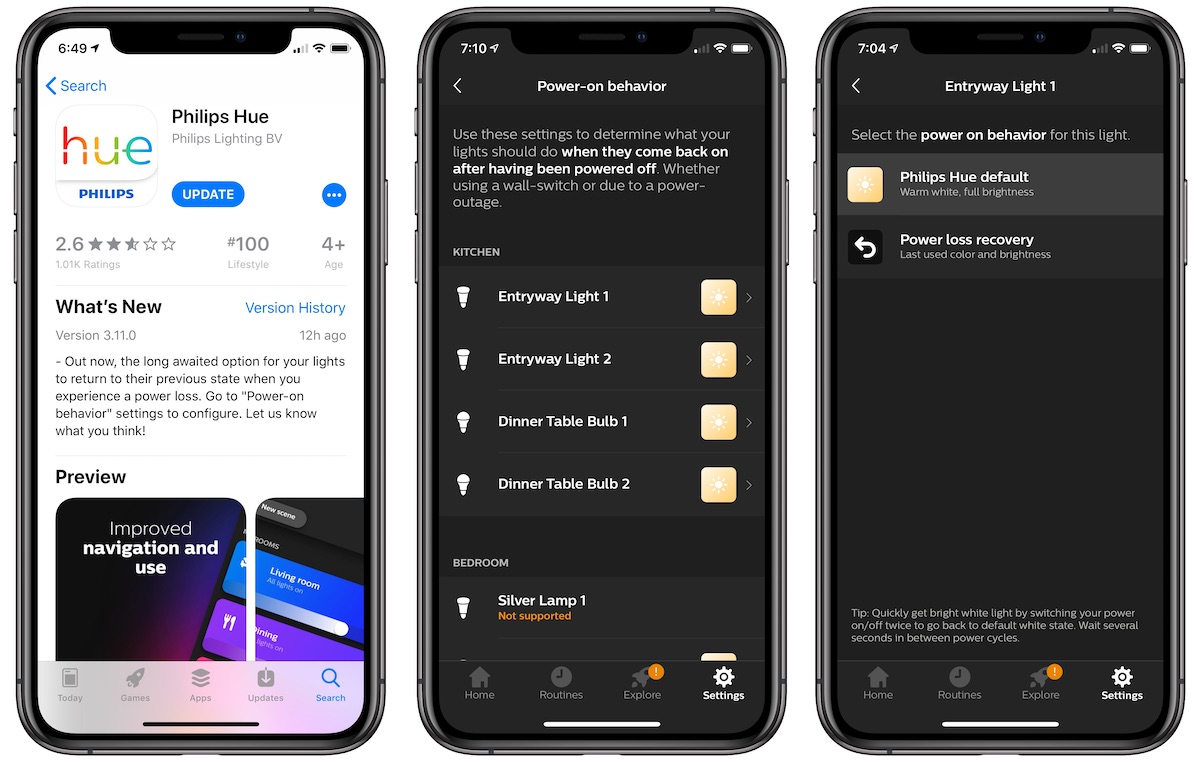 Now, thanks to the "Power on Behavior" setting, users can enter each Hue bulb and choose from a default light (warm white, full brightness) or a power loss recovery mode that allows the bulb to return to the last used color and brightness after power loss. With this setting, if your bulbs were switched off while you were under power failure, they will return to that distance when the power returns, meaning you will not be disturbed during sleep, with bright lights coming again.
At Reddit, verified by our own testing, users discovered that some Hue bulbs show an "unsupported" message under the new power consumption settings. This appears to be a problem affecting certain types of Hue bulbs, including Hue White Ambiance light, but the new update seems to roll out in stages, and a wider support for the entire Philips Hue series is expected soon. At this time, there is also no choice to select an appearance for all your Hue lights at the same time, so you have to go into each light to select a setting.
Signify also warns users that early-generation Philips Hue color lamps can still give a white light flash before returning to the selected setting, even though it is the new power loss recovery setting. "This is expected behavior," explains the company. Those interested can update to version 3.1
1.0 of the Philips Hue app today at the iOS App Store [Direct Link]. The Android app has also received a similar update.