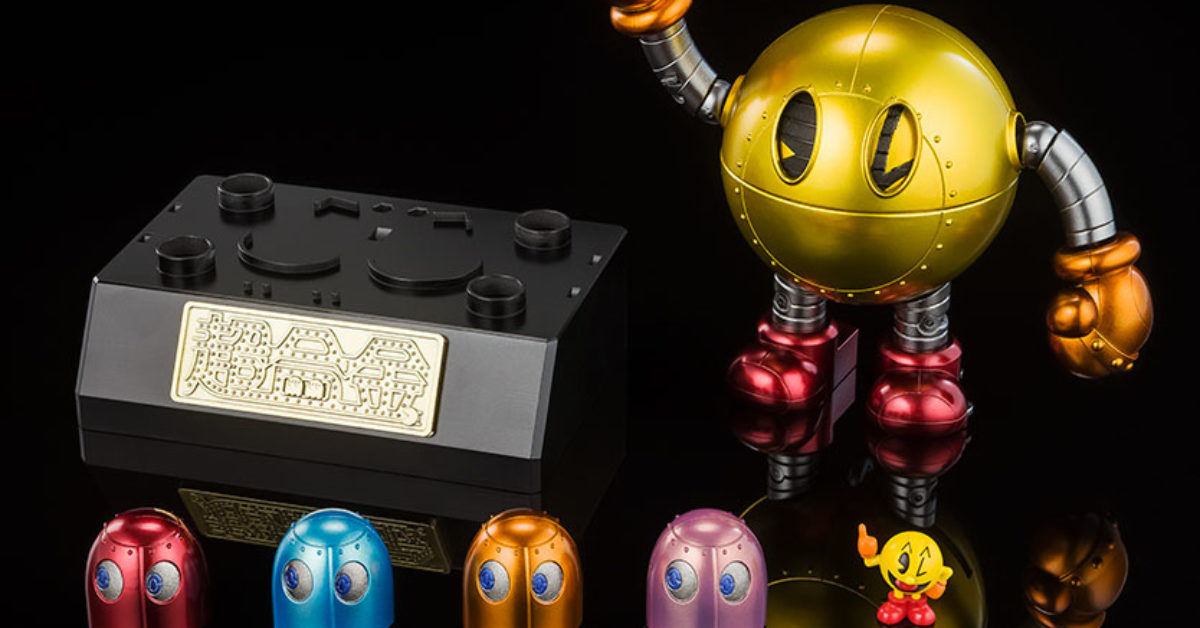 Pac-Man becomes big and responsible when he dresses with his very own mech suit. Tamashii Nations has finally unveiled its new Pac-Man Chogokin character packed with details, molded parts and a must-have for NAMCO fans. The Chogokin Mazinger Z toy series originally started in 1974, and now the Tamashii Nations is bringing it back with the beloved icon Pac-Man behind the wheel. This Chogokin character will have a number of working parts such as punching arms, eye switching and even transformation to vehicle mode. Each of the iconic ghosts from the Pac-Man game will also be included and can be attached to Chogokin. There was also a small Pac-Man mini-figure that can be loaded into the mech suit and can be lowered into the device. This is a collaborative character that will definitely be a must-have collectible for players and fans of this yellow pellet hero.
A cast toy series that started with "CHOGOKIN Mazinger Z" released in 1974. In addition to reproducing the look with composite materials including castings, it is equipped with gimmicks according to the character such as firing, coalescence, deformation. Pac -Man is CHOGOKIN! Full of fun gimmicks like CHOGOKIN such as punching, changing eyes and transforming into vehicle mode! The attached ghosts can be replaced with wrists. Comes with a Pac-Man minifigure that can be boarded on the main body. "
■ Enter content
Body
Four types of ghosts each
Stand seen
Pac-Man minifigure
Did you like this article? Share it!