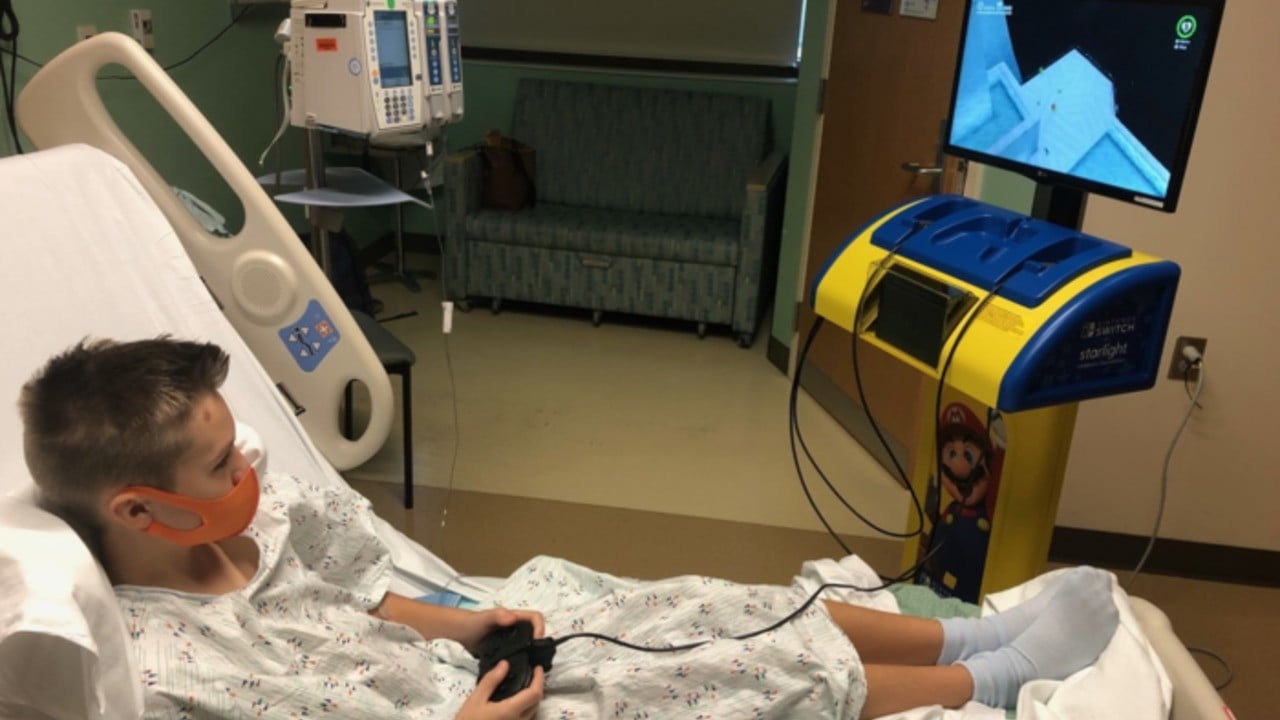 You may have thought the Nintendo Switch was the ultimate portable console, but you have not seen anything yet. Nintendo's Starlight Gaming Station – not a new console in itself, but a special version of the Switch designed for hospitals and health centers – is equipped with 25 games, and can be rolled around to different rooms.
Gaming Station, the latest collaboration between Nintendo and Starlight, was announced last year at Mary Bridge Children's Hospital in Tacoma, Washington. The same hospital was the first to receive the console, which comes in four designs (Mario, Princess Peach, Yoshi and Donkey Kong) and was designed specifically to be easy to disinfect and clean. The 25 games pre-installed on Gaming Station include The Legend of Zelda: Breath of the Wild, Super Mario Maker 2, Super Mario Party, Pokémon: Let̵
7;s Go Pikachu, Super Mario Odyssey, Stardew Valley, Cuphead and Minecraft. What a tail!
We end with this heartwarming quote from Starlight himself, who says it better than we ever could:
"Gaming brings happiness to children stuck in the hospital by providing entertainment and much-needed distraction from stressful situations. It can even provide emotional support, resulting in reduced anxiety and improved mood."
Yup, we're just over here crying into our joy.