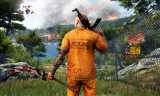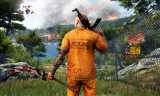 The new PC game, Scum used to include a wide variety of tattoos and even had Nazi symbols. For example, the characters used in the game "88" and iron crosses. The game solved it with an update.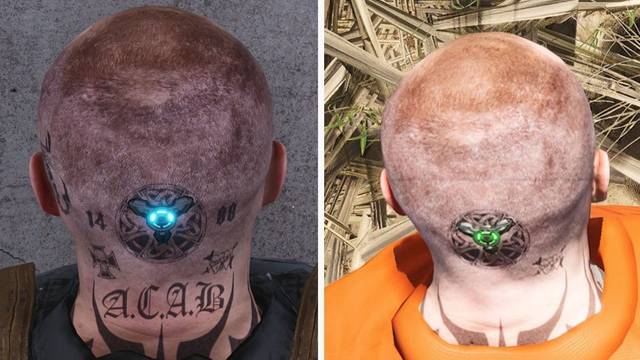 SCUM is one of the newest phenomena of video games. The project, developed by Gamepires and Croteam and edited by Devolver Digital, is a game of survival and multiplayer action, where prisoners from all prisons in the world kill each other in a television program.
However, the successful video game has been controversial because it contains many references to Nazi ideology in its motives. Given the overwhelming complaints of the players, their leaders have confirmed that the offensive photos have been removed and that the title will undergo an exhaustive review process.

The video game, in Early Access on Steam, offered a package of downloadable content called The Scum Supporter Pack a few days ago, where images of Nazi and Neo-Nazi symbols were found. According to reddit users, there was a lot of everything. DLC, launched August 29, offered tattoos with references to 88 and 14, which have a lot of ideology – to macabre versions of the Iron Cross.
While some players saw a direct connection with Nazism, others just thought it was a realistic game design, which invites us to legitimize and kill other prisoners and criminals living on an island. In fact, several users defended this kind of leather and visual pieces as a sign of plausibility to the fraction of the game. Despite the grounds that could give the context to the game, the controversy was too big, and both Steam and social networks like Twitter were filled with criticism of the game.
The problem reached such heights as they explain in Polygon that Devolver Digital itself had to issue a press release explaining that any symbol would be removed immediately and that they would send the game to a complete monitoring process to avoid This kind of problem.
"Devolver Digital has become aware of tattoos that represent neo-Nazi symbology in the recently released prison survival simulation game Scum. We do not agree with the use of this symbol or any hateful content, no matter what purpose. ] The use of the tattoo was intended to help portray a realistic element in prison culture and the cruel elements of it. This content has been patched out this morning and Devolver Digital is currently driving a nasty I review all the assets and content of the game with Gamepires. We strongly condemn any use of hateful symbolism in our games and agree that it should never be in the game for any creative purpose or realism. Devolver Digital is excused unreservedly. "

SCUM is available in Steam Early Access , and it is a development of Gamepires and Croteam that suggests action and survival in an open multiplayer world. It's a world where society needs ever stronger entertainment. In this way, attention is drawn to the programs where the blood itself is the main character. Thus was the television program SCUM born, a reality show where prisoners must survive at all costs.
The key to success lies in mastering the current skills that will help make survival easier. In this way, they can not only ease basic needs, but they can also receive gifts from the public. [LESS]


Source link