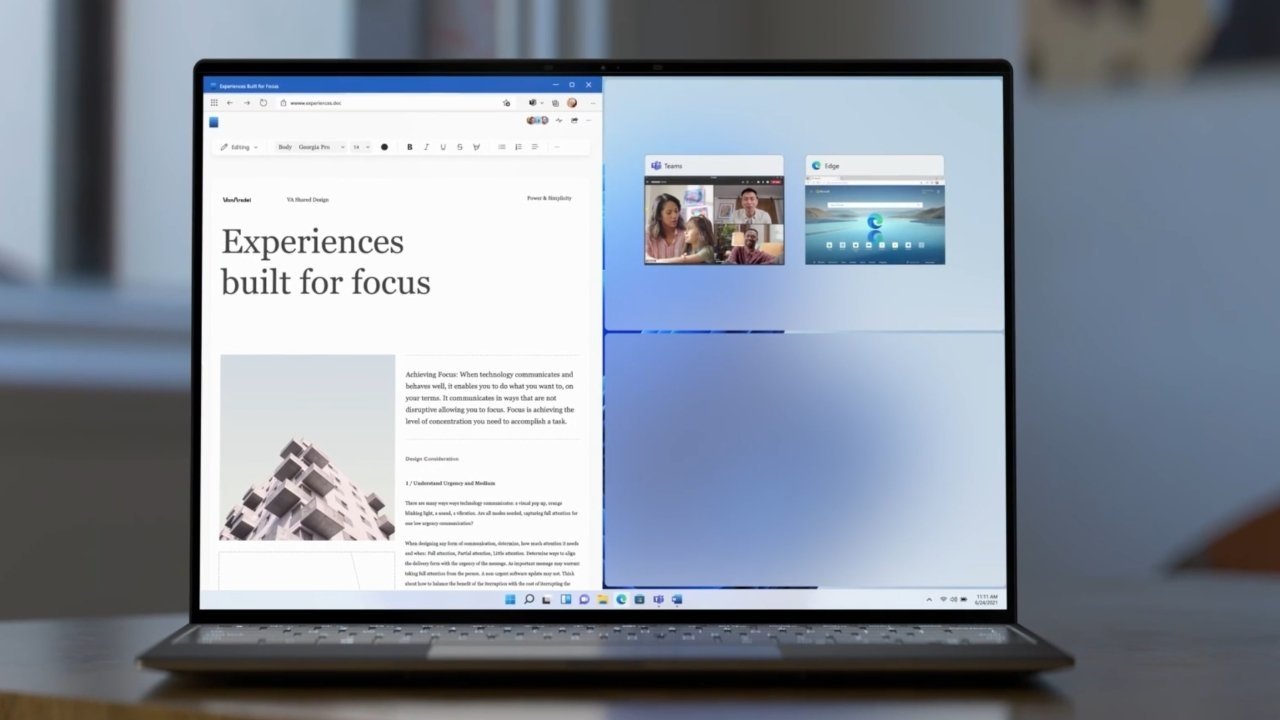 Microsoft on Friday announced a change to the minimum requirements for Windows 11, although the loosened restrictions are unlikely to affect compatibility – or lack thereof – with the Mac.
The software giant detailed minimum requirements for Windows 11 in a blog post, noting in particular processors and basic PCs that are compatible with the upcoming operating system.
As previously announced, Windows 11 requires a 1 GHz or faster 64-bit CPU, 4 GB of RAM and 64 GB of storage. Computers must also support UEFI secure boot, version 2.0 of the Trusted Platform Module (TPM) and include a DirectX 12 compatible graphics card.
Microsoft clarified the situation to The Vergeand said that it will only enforce installation restrictions when users try to go from Windows 10 to Windows 11 through the Windows Update mechanism. Users with older PCs that do not meet the company's recommendations can download an ISO for the operating system and install it manually, according to the report.
That said, Windows 11 is unlikely to work effectively on Intel Macs due to Microsoft's TPM 2.0 requirements. While some Macs manufactured between 2016 and 2019 have CPUs that include TPM 2.0, Apple has not launched support for the security protocol.
There is currently a solution that involves editing the names of certain system files before installation to bypass Windows 11 controls, but the process does not guarantee success.
Another route is PC virtualization through software such as Parallels, which earlier in August promised to provide full Windows 11 support for Mac when the operating system launches.
Source link