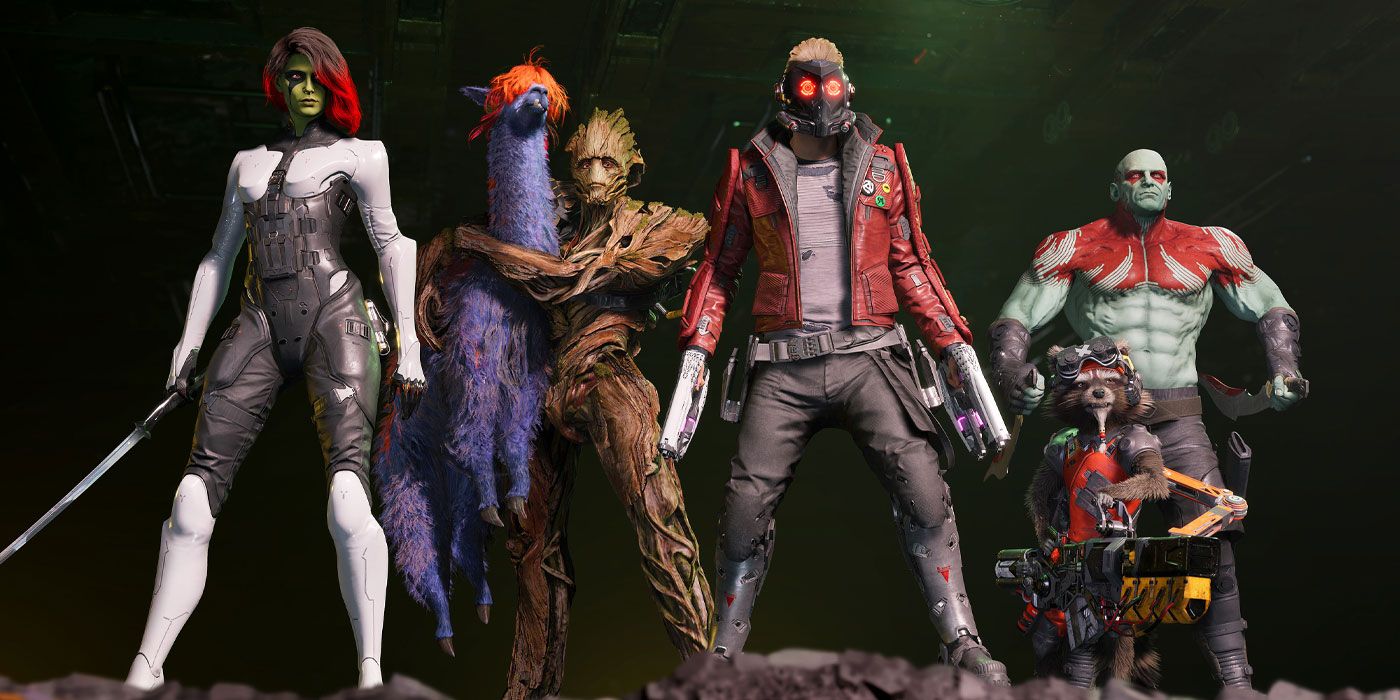 A new teaser for Marvel's Guardians of the Galaxy reveals the identity of a mysterious antagonist in the upcoming video game.
A freshly baked teaser for Marvel's Guardians of the Galaxy reveals a new villain waiting for the eponymous team of superheroes ahead of the video game's release.
After taking a conscious, measured approach to storytelling, the trailer is loaded with sharp dialogue and long, extended camera shots. Through the action in the game scene depicted in the clip, one detail that stands out is the identity of the antagonist, Grand Unifier Raker. As the description below the published video reads, Raker leads Universal Church of Truth, "a mysterious organization that intends to bring its so-called"
; promise "to the entire galaxy."
RELATED: Guardians of the Galaxy's New Dev Video Teases Huddle System, Licensed Music
Although other video campaigns have been leaked for the game, this is the first to contain Raker. Star-Lord, Gamora, Rocket Raccoon, Groot and Drax the Destroyer are plagued by the enigmatic leader as the clip begins. After averting a few blaster shots from Rocket Raccoon and suffering through Star-Lords' attempt to investigate him, the shadowy figure states: "You came here to seek truth. Rejoice. The matriarch wants to share it with you."
Comic fans may remember that Matriark is the name of the second highest ranked member of the Church, after Magus. The Guardians suddenly realize that a trap has been set when their ship is wound up by a tractor beam, which makes the conversation short. The ominous ending is marked with the playful encouraging line, "You got this."
Marvel's Guardians of the Galaxy launches October 26 for PlayStation 5, PlayStation 4, Xbox Series X | S, Xbox One, Nintendo Switch and PC.
KEEP READING: Guardians of the Galaxy's design for Rocket & Groot is uniquely intertwined
Source: YouTube
Horizon Zero Dawn: How to unlock Aloy's Shield-Weaver Armor
About the author