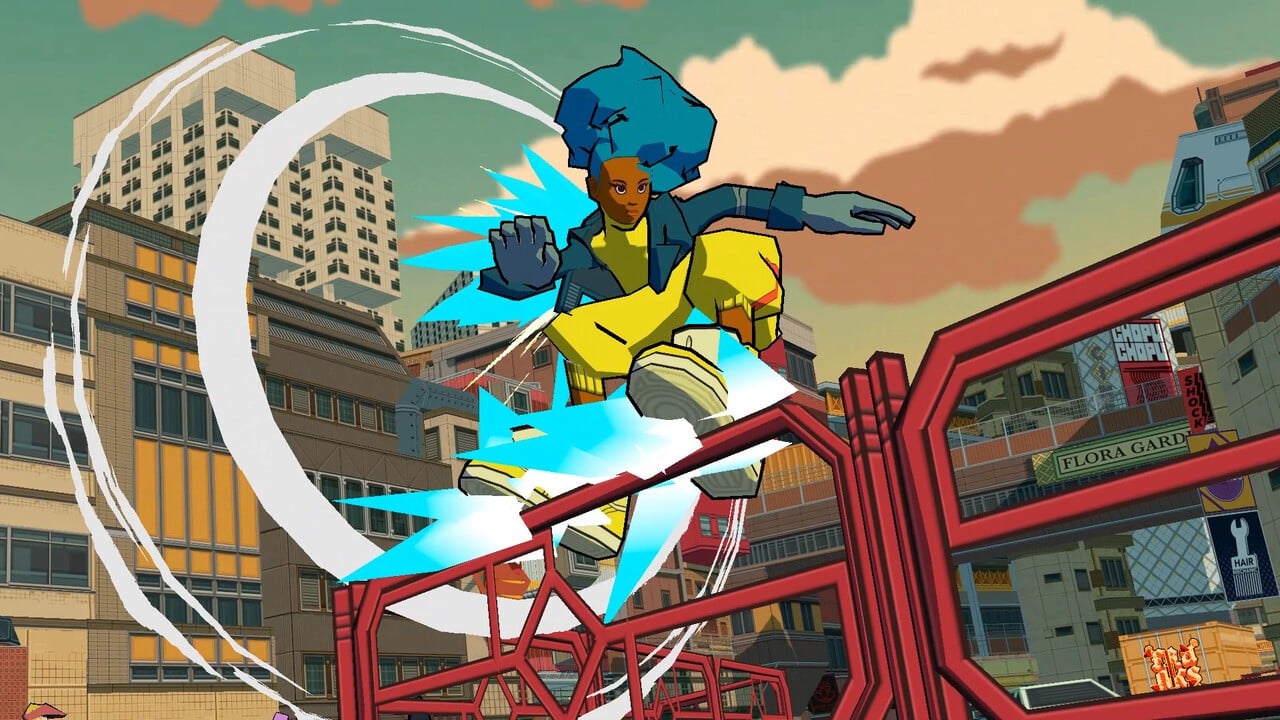 If you are a fan of the Sega series Jet Set Radio, a game you might want to be looking for is Bomb Rush Cyberfunk.
It's made by Team Reptile (the developer behind games like Deadly league and Lethal League Blaze) and has music in it by Hideki Naganuma – the guy who composed for Sega's Jet Set Radio series.
This week is actually the 19th anniversary of Jet Set Radio Future and in line with this, Team Reptile has dropped an "official trailer" for its upcoming title. It has also provided some insight into the world of Bomb Rush Cyberfunk:
"Team Reptile gives you Bomb Rush Cyberfunk, 1

second per second of very advanced funk style. In a world from the mind of Dion Koster, where self-designed crews are equipped with personal boostpacks, new heights are reached with graffiti. Start your own cypher and dance, template , tram, face the police and put your claim on the extrusions and cavities of a sprawling metropolis in an alternative future, set to Hideki Naganana's musical brainwaves. "
Although no Nintendo Switch release has been mentioned yet, the developer has previously confirmed that the game will be available for consoles and PCs. In this latest update, Team Reptile has also mentioned how it aims to release the game on "all relevant platforms" in 2022. The switch is relevant enough, right?
Would you be interested in playing a game like this on the Nintendo Switch? What do you think of the official trailer – getting some funky fresh beat vibes? Tell us below.