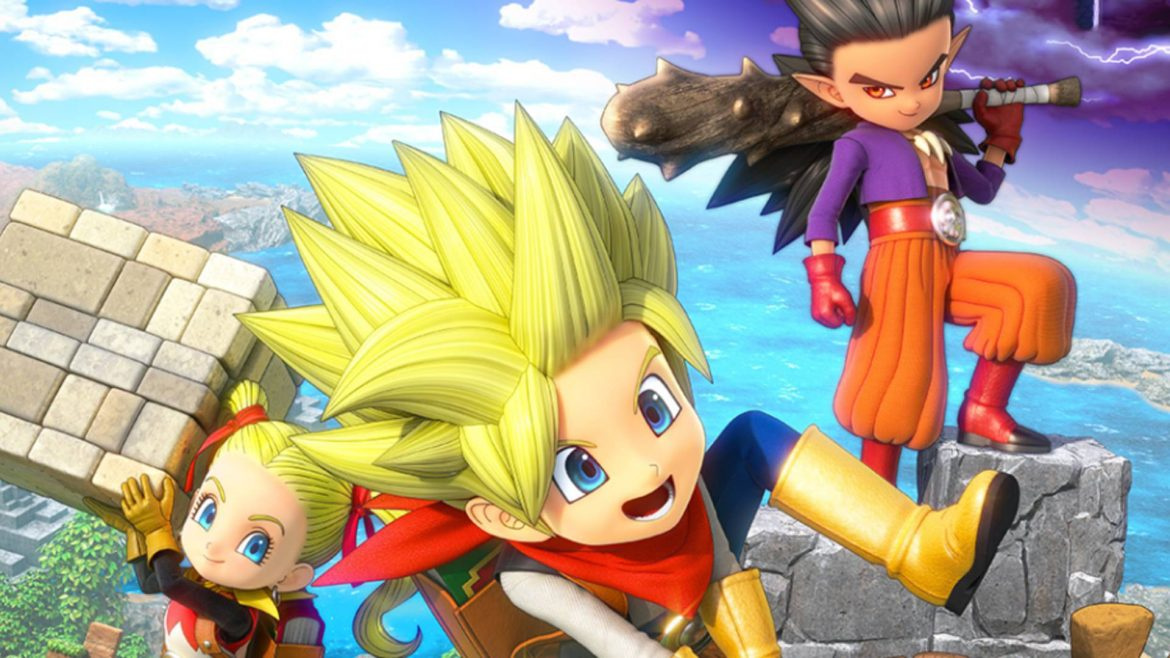 Sony hardware momentum holds
The latest Japanese charts are in, and the one new entry worth talking about is Dragon Quest Builders 2. Square Enix's sequel entered the software charts in fourth place with 110,000 copies, and the PlayStation 4 version of the game beat out the Switch version at around 13,000 copies. Nintendo's triple whammy of Smash Bros., Mario Party, and Pokemon.
On the hardware side of things, Sony's current-gen console maintained its momentum from the previous week, shifting a further 75,000 units across both the standard and Pro models. Now we have to wait and see how quickly these numbers drop.
Hardware sales
Switch – 278,701 (281,213)
PlayStation 4 – 57,948 (62,580)
New 2DS LL – 19,096 (14,510)
PlayStation 4 Pro – 17,845 (19,014)
New 3DS LL – 7,116 (5,132)
PlayStation Vita – 3,939 (2,647)
2DS – 724 (395)
Xbox One X – 195 (847)
Xbox One – 182 (204)
Software sales
[NSW] Super Smash Bros. Ultimate (Nintendo, 12/07/18) – 452,617 (2,079,769)
[NSW] Super Mario Party (Nintendo, 10/05/18) – 155,060 (742,355)
[NSW] Pokemon: Let's Go, Pikachu ! / Let's Go, Eevee! (Bundle Editions Included) (Nintendo, 11/16/18) – 144,770 (1,265,790)
[PS4] Dragon Quest Builders 2 (Square Enix, 12/20/18) – 110,285 (New)
[NSW] Dragon Quest Builders 2 (Square Enix, 12/20/18) – 97673 (New)
[NSW] Minecraft: Bundle Version Included (Microsoft, 06/21/18) – 48,359 (479,769) [19659010] [NSW] Mario Kart 8 Deluxe (Nintendo, 04/28/17) – 47,096 (1,958,270)
[NSW] Splatoon 2 (Bundle Version Included) (Nintendo, 07/21/17) – 41,405 (2,809,117)
[PS4] Judgment (Sega, 12/13/18) – 37,643 (185,889)
[PS4] Good Eater 3 (Limited Edition Included) (Bandai Namco, 12/13/18) – 25,039 (175,562)
[NSW] Kirby: Star Allies (Nintendo, 03/16/18) – 21,643 (691,939)
[PS4] Onimusha: Warlords (Limited Edition Included) (Capcom, 12/20/18) – 21,367 ( New)
[NSW] Super Mario Odyssey (Bundle Version Included) (Nintendo, 10/27/17) – 21 , 384 (1,902,226)
[NSW] The Legend of Zelda: Breath of the Wild (Limited Edition Included) (Nintendo, 03/03/17) – 16,093 (1,212,043)
[NSW] Taiko no Tatsujin: Drum 'n' Fun (Bandai Namco, 07/19/18) – 15,50 (259,863)
[3DS] Luigi's Mansion (Nintendo, 11/08/18) – 15,325 (79,700)
[NSW] Katamari Damacy Reroll (Bandai Namco, 12/20/18) – 11,665 (New)
[PS4] Super Neptunia RPG (Compile Heart, 12/20/18) – 11,521 (New)
[NSW] Mario Tennis Aces (Nintendo, 06/22/18) – 10,957 (392,757)
[3DS] Pokemon Ultra Sun / Ultra Moon (The Pokemon Company, 11/17/17) – 10,140 (1,790,327)
[via 4gamer.net, gematsu.com]
Source link