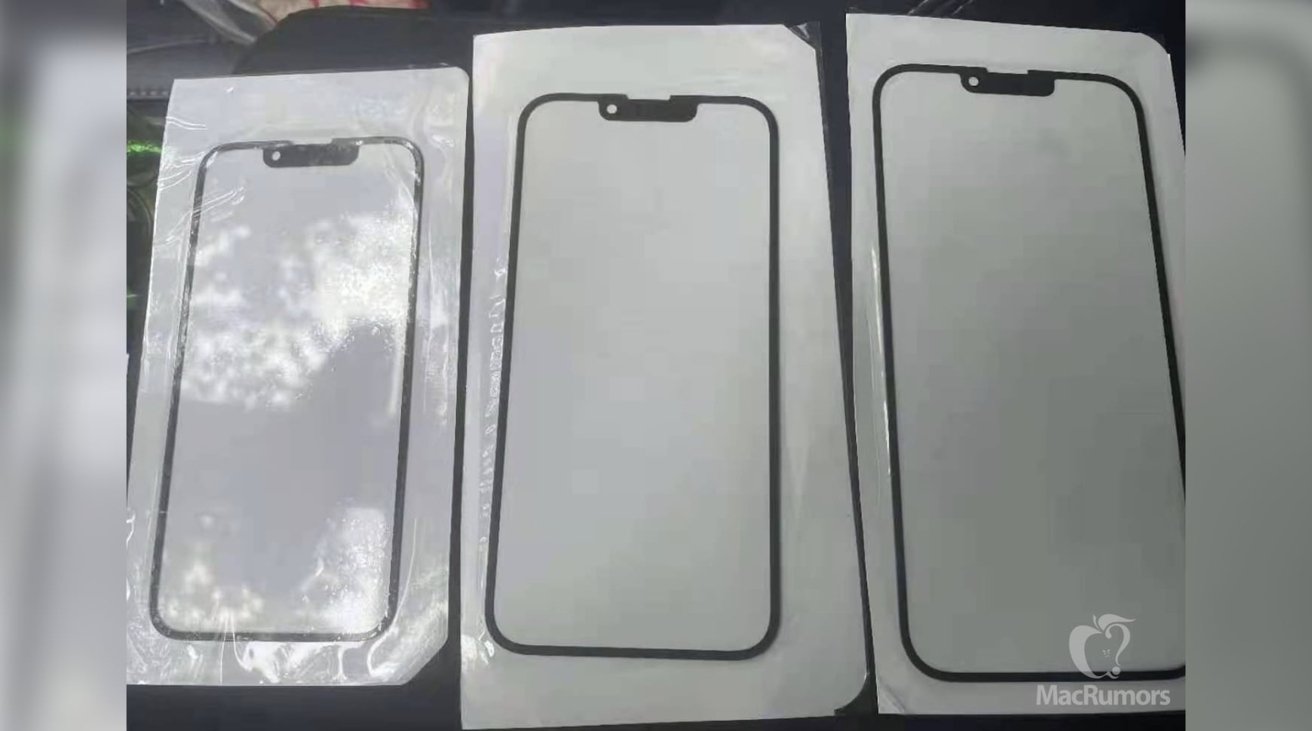 Apple was able to reduce the size of the notch in the "iPhone 13" by pushing the earphone slightly into the frame, pictures of alleged front glass plates apparently show.
The notch on the top of the iPhone is a signature element, but also one that many people have complained about in the past. Rumors since the introduction have claimed that a smaller notch will be used in future models, a claim that appeared on Tuesday.
Photos provided by iRepair repair service and provided to MacRumors shows a trio of what appear to be glass panels. It is claimed that the panels are intended for use in the "iPhone 13", and will have the same sizes of 5.4 inches, 6.1
inches and 6.7 inches as today's iPhone 12 models.
The key to the image is that the notch on the top is much smaller than in previous versions. To achieve this, the glass simply pushes the earplug section up from the notch and onto the top edge.
Although it is possible, the picture is very dubious for a number of reasons. To begin with, the image is taken from a repair kit, a company that will not necessarily receive components for an unreleased smartphone over six months before release.
It is more likely that the glass panels are screen protectors. Accessory manufacturers produce prototypes of products before Apple launches to ensure they have adequate inventory at the time of iPhone release.
Such prototypes are also usually dependent on rumors rather than data from the supply chain or from Apple directly, due to the very secretive nature of Apple's manufacturing processes.
Exactly the same rumor was made about the iPhone 12, with a photo leak from April 2020 claiming that the TrueDepth sensor notch would shrink in size. Again, the earpiece moved upwards in the frame to make room.
Supply chain sources in January 2021 claimed that there would be notch changes for the "iPhone 13", including moving the earpiece to the edge of the screen.
Source link