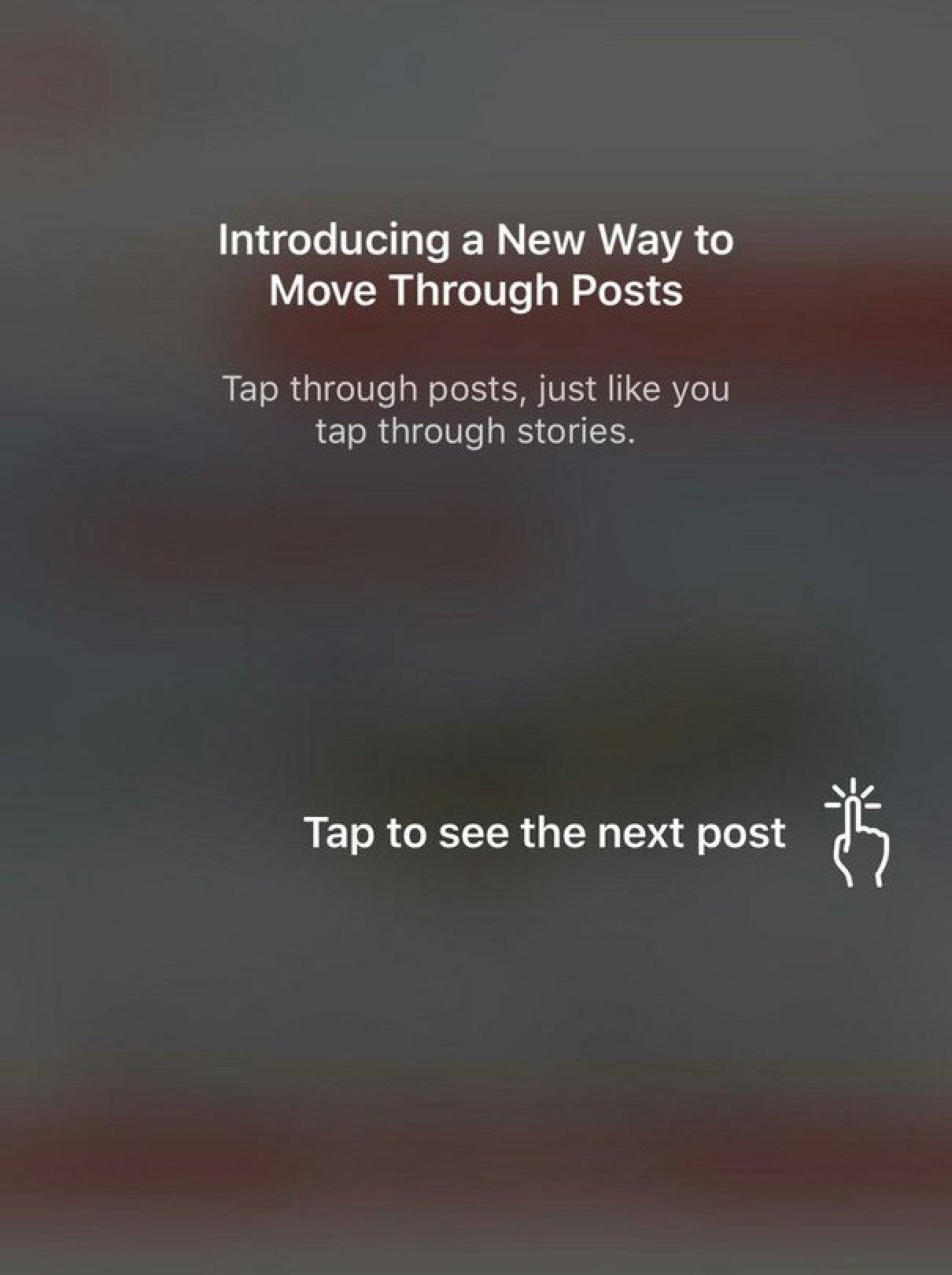 Instagram tests a new way to navigate through posts – by pressing through them just as users press Stories.
The new navigation system means that users tap the pages on the screen instead of scrolling up and down with your finger to go back and forth between posts, which can be tedious after a while.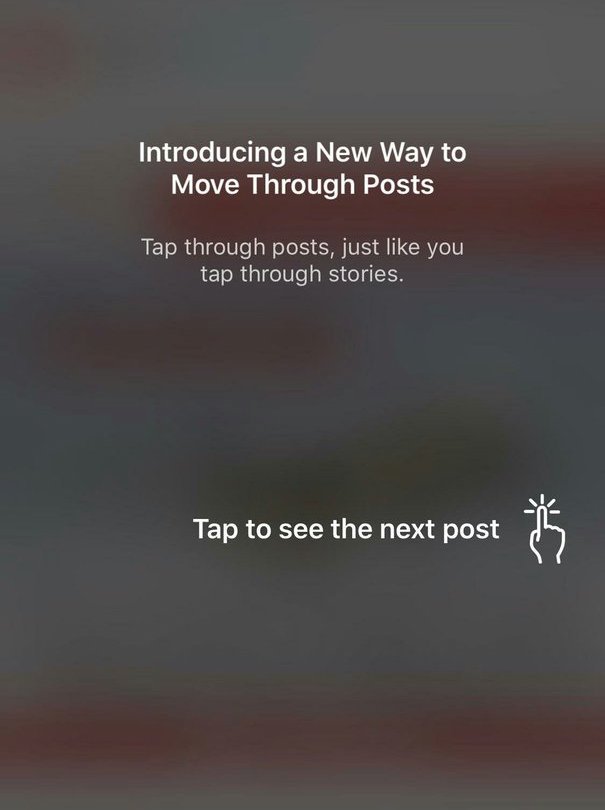 By eliminating thumb growth and ensuring that the entire post always appears on the screen, preview preview in Explore will allow us to spend more time on Instagram https://t.co/l2yIHAHUkC pic.twitter. com / Mr0khQQATH

̵

1; Josh Constine (@JoshConstine) October 11, 2018
It also means that users always watch media fullscreen instead of having to adjust the view with a finger roll to see the entire post. It is a navigation method that was first used by Snapchat, a platform Instagram is not shy to take signals.
Instagram confirmed TechCrunch that it tries to print in advance in the Explore tab with a small number of users, which was presented with a popup in the app explaining the change.
As to whether the system could be used for the main feed, an Instagram spokesman said there was nothing that was actively thinking about at the moment.