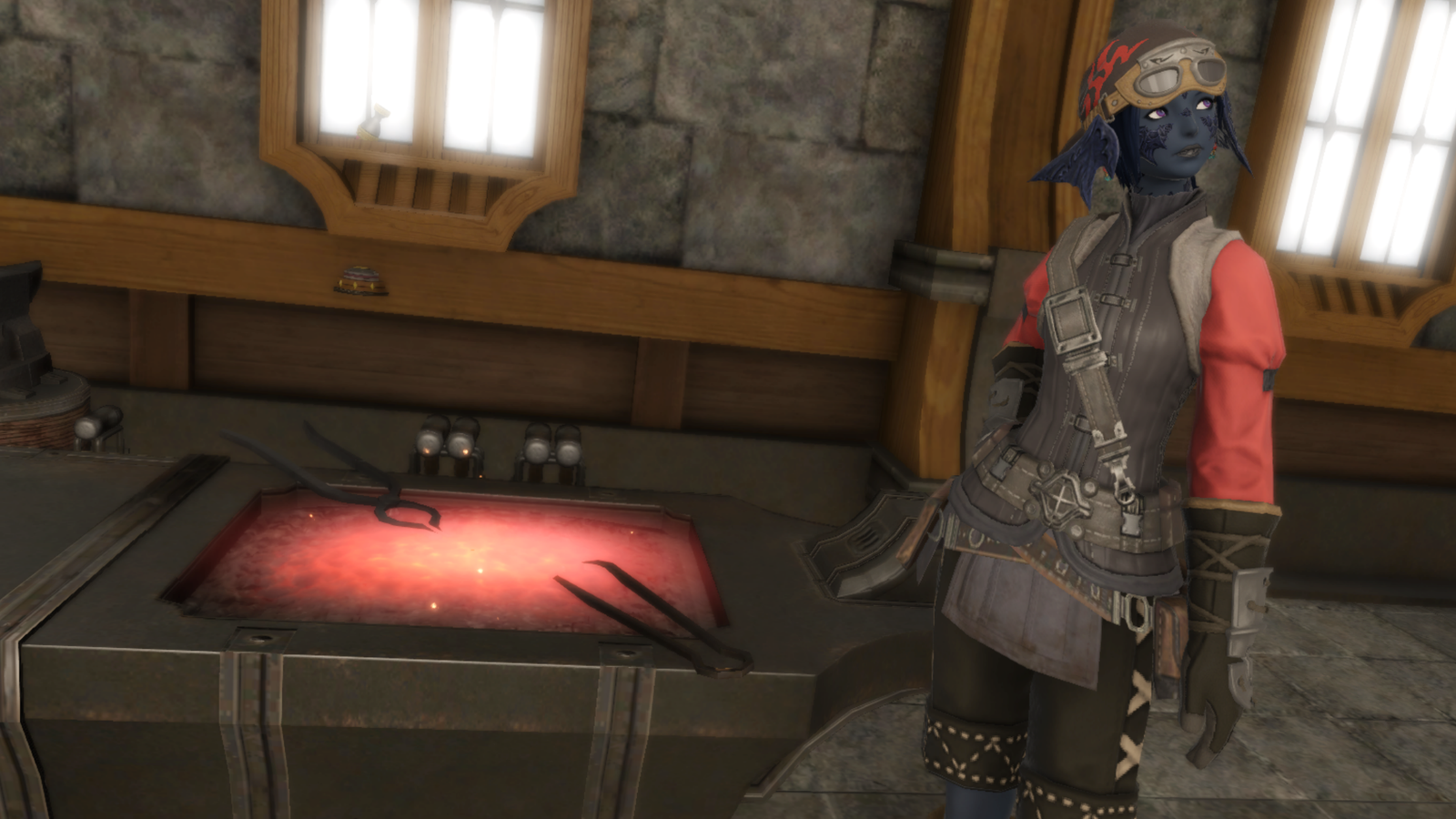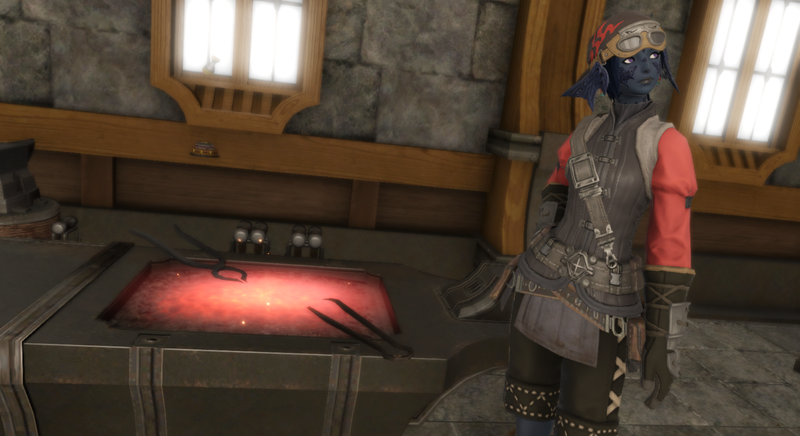 Kotaku Game Diary
Daily thoughts from a Kotaku employee about a game we play.
It is the holiday season, which means that I have turned off with my secret favorite game 201
8,
Final Fantasy XIV
and leveling of character classes. I started leveling out Blacksmith to make a friend a holiday gift, but I found myself progressing to higher levels thanks to unprompted peer charity. It has made me wonder: Can I really call myself a real blacksmith if I didn't do it on my own?
I'm not much of a crafter in online games. I usually double enough to keep myself straight, but never fog your toes into the markets. In the lead up to Christmas, I decided that one of my characters would make a sword for his in-game partner. It meant sitting down to paint some levels in the Blacksmith class. I poured a good deal of time to collect materials and create items until I was around thirty. Current max level is 70, and I was quite happy to swing where I was. But when I mentioned my random smithing in a Discord channel, I cheat the players behind some of the server's best role-playing game tournaments. I had a lot of nice and enthusiastic players to show me the ropes to other design classes and help.
To be able to level a craft class, you could just sit down and make a variety of different things. That's how I did it. But Final Fantasy XIV also has renewable missions called "leves." To make a living, you need to create a specific object and deliver it to an NPC. The better the quality item, the more experience you get. Shortly after I told my friends about my design, they set me up with "live kits", which are pre-defined collections of high quality equipment that I could deliver immediately to the required NPCs. Suddenly I was flooded with mythril broadswords and high-grade mining equipment. I was able to make enough deliveries to jump from level 30 to level 50 in a matter of hours. I am currently sitting on sets that will raise the Goldsmith and Culinarian classes just as high. While it still gives me a way out of the maximum level, it's cut out a big part of my first gate. And if I'm honest, I'm feeling a little guilty.
This is not a blow to the friends' generosity; It's about how games have led me to think about achievements. Surely there are players out there who did things the hard way. Are they better smiths than me? Better players? I imagine someone would believe it. Video games can be competitive and it can often feel that collaboration is something of a dirty action. But my experience here highlights exactly what I find so compelling about shared online worlds. My forging trip may not be as hardcore as another player, but the help I received and the enthusiasm I have met with highlight the power of society and social space. This is an MMORPG. I just happened to lean more on the massively multiplayer part of it for my own journey.
I'm torn. I love how much my craft has drawn me closer to my community and friends. I have people who offer me high quality tools and equipment that has helped me produce amazing work. I have learned to know people in a new capacity outside of the role-play, questioning a side of the game I am not familiar with. Besides, I have accepted similar types of charity before once, a handful of Kotaku readers helped me complete Monster Hunter: World 's story mode. It's fun and confirms, although a small part of me worries me, I'm not "legitimate" enough. Maybe it doesn't matter: I connect with friends and enjoy my journey.
Source link