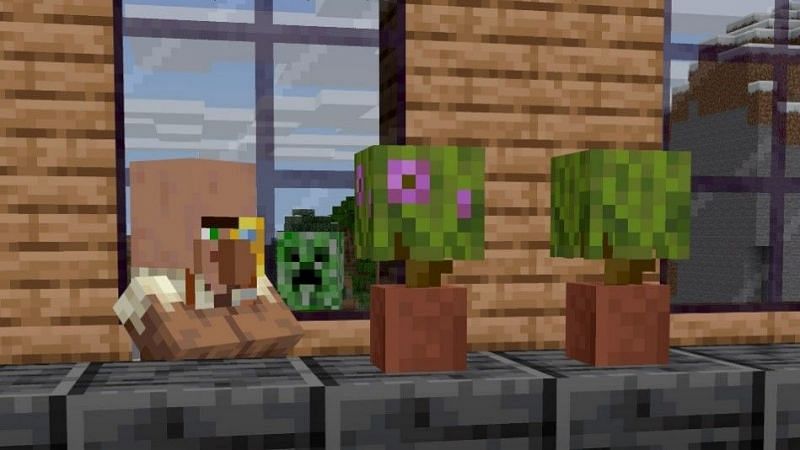 Minecraft Caves and Cliffs Part 1 is just a few days away from the official release. Today, Mojang rolled out a new Bedrock beta version for the Minecraft 1.17 update.
As the Java Edition received frequent pre-releases, Mojang made sure that the bedrock version was also updated with all the new features. The developers are working hard to prepare for the update to 1.17, which will be released on June 8.
Bedrock Edition does not follow snapshot or pre-release systems like Java Edition. For Bedrock Edition, developers are launching beta versions with the upcoming experimental game content. Today Mojang released Minecraft Bedrock 1
.17.10.21 beta.
Players can download the latest beta and test the new features. Minecraft 1.17.10.21 adds potted azaleas, flowering azaleas and fixes many insects.
Download Minecraft Bedrock 1.17.10.21 beta
Minecraft Bedrock 1.17.10.21 beta is available for free to all players who already own a copy of Minecraft. To download the beta program, players must register for the beta program. Before signing up for the beta program, read the following official instructions from the developers:
Joining the beta will replace the game with an ongoing version of Minecraft.
Players do not have access to Realms and cannot join non-beta players while previewing the beta.
Any worlds played in the beta version cannot be opened in earlier versions of the game, so make copies of worlds to prevent losing them.
Beta builds may be unstable and are not representative of the quality of the final version.
How do I choose Minecraft beta on Xbox and Windows?
Use the Xbox Insider app to sign up for Xbox and Windows Beta.
Android players can sign up for the beta via Minecraft's page on the Playstore.
Remember that registration from Minecraft Beta can take up to 24 hours.
Note: Minecraft beta 1.17.10.21 is not available on Android devices. However, players can still choose it and download the beta in a future release.
After signing up for the beta, players can download them from their respective device stores. To test the experimental update features, switch to the Caves and Cliff option as you create a new world.
In the beta version, players may lose access to rich features. Just select from the beta program and return to regular Minecraft.
How to opt out of Beta on Windows and Xbox
Steps to opt out of Xbox:
Open the Xbox Insider Hub app and unsubscribe from the beta.
Uninstall Minecraft.
Reset the Xbox console hard by holding down the power button until the console turns off, wait 10 seconds, and then turn on the console again.
Install Minecraft from the Ready to Install section of Games & Apps.
Windows 10 opt-out step:
Be sure to back up your worlds first!
Open the Xbox Insider Hub app and unsubscribe from the beta.
Uninstall Minecraft.
Reinstall Minecraft from the Microsoft Store app.
Source: Minecraft Official site