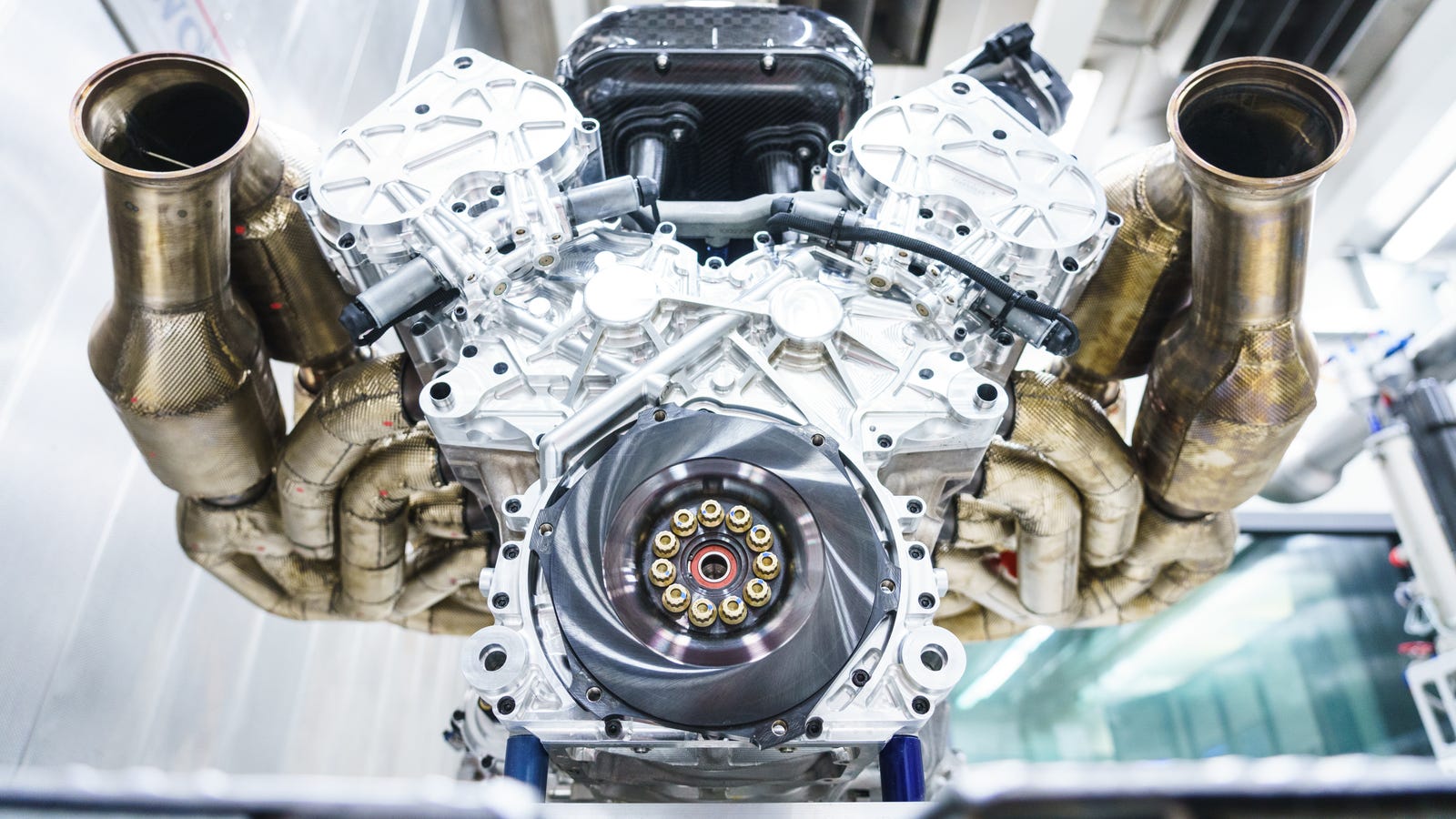 Aston Martin has revealed some succulent details about the 6.5-liter V12 that drives the upcoming Aston Martin Valkyrie car. They, along with the beautiful detailed pictures, will make your internal drive assembly weak in your knees.
One thousand horsepower of 10,500 rpm. Five hundred sixteen lb-ft with torque at 7,000 rpm. Titan connects rods and F1-spec stamps. A red line of 11 500 rpm. It is clear that Valkyry's 65-degree V12 engine, developed with motorcycle extraodinaires at Cosworth, is an animal.
And these figures do not even stand for a hybrid system that will work with the naturally aspirated engine. Aston Martin has not told much about the hybrid system, but the brand has made it clear why it decided to go with a natural aspirated design instead of turning any turbos on. It's about "cleanliness":
The program required a normally aspirated engine from the outset, because while turbocharging is old, it offers significant and widespread advantages – especially in a road connection – the largest car's car of modern times requires an internal combustion engine sits on the absolute peak of performance, excitement and emotion. This means uncompromising purity of natural aspiration.
Comes at around 450 pounds, the engine can not work particularly lightly, but Aston Martin points out, it's actually a stressed member in the chassis. "Remove the engine and there is nothing that comes with the rear wheels to the rear!" Mark the press release.
But of course you want to see the beautiful hardware, so here's Carfection's video of Cosworth's CEO that shows the beautiful drive. Heavily, the clip also contains the incredible sound that this engine does:
And here are some close-ups from Aston Martin:
Yes. I also plan to copy the pictures and package my entire house into the Aston Martin Valkyrie engine background.
Source link