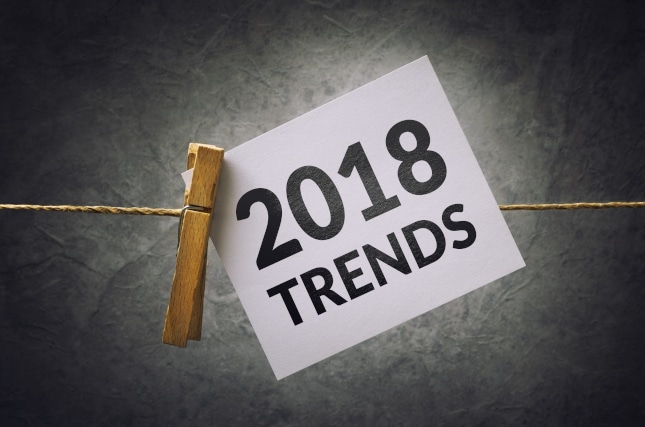 2018 has been quite wild and it's not even over yet! Sure, there has been a lot of negativity in the news, but let's not forget – there are many positive things that are also happening, which are not reported. The world is not that bad.
With Google as the most popular search engine on earth, it has the ability to provide good insights into the interests of people around the world. Today, the search giant reveals its 201
8 global search trends.
"Every day people go to Search to explore the world of online information. They look for news and helpful tips for lyrics and some dinner recipes. As always, Google Trends data reflects not only these daily queries, but also the moments, the people, the ideas and the questions that made the trip around the sun so unique. During a year of heights and lows, the year in Search highlights all ways people continued to search for "good" – and this year it was more than ever, "says Simon Rogers Data Editor, Google News Lab.
READ ALSO: Google Translate aims to reduce gender differences
Rogers also says that "2018 saw a number of great choices around the world – in the United States, the supreme sought" how "the question" how to register to vote. "In a year when we said goodbye to many cultural icons, such as Anthony Bourdain and Aretha Franklin, people searched for how they could also influence the next generation and asked how they should be a good role model. When the first respondents rescued a team of footballers from a cave in Thailand, the world became inspired. Search for "diving lessons near me" increased by 110 percent that week "
]
Google shares top search trends below. They are listed in top 10 format by category.
Total
World Cup
Avicii
Mac Miller
Stan Lee
Black Panther
Meghan Markle
] Anthony Bourdain
XXXTentacion
Stephen Hawking
Kate Spade
News
World Cup
Hurricane Florence
Mega Millions Score
Royal Wedding
Election Results
Hurricane Michael
Kavanaugh Confirmation
Florida Shooting
Florida Shooting
] Greve dos caminhoneiros
Public Closure
Person

Meghan Markle
Demi Lovato
Sylvester Stallone
Logan Paul
Khloe Kardashian
Jair Bolsonaro
Brett Kavanaugh
Brett Kavanaugh
Hailey Baldwin
Stormy Daniels
Cardi B
Movies

Black Panther
Deadpool 2
Venom
Avengers: Infinity War
Bohemian Rhapsody
A Star is Born
Incredibles 2
The Nun
A quiet place
Jurassic World: Fallen Kingdom

Musicians and bands

Demi Lovato
Cardi B
Daniel Küblböck
Travis Scott
Rick
Nick Jonas
Athletes
Tristan Thompson
Alexis Sánchez
Lindsey Vonn
Shaun White
Babysitting
19659009] Khabib Nurmagomedov
Kawhi Leonard
Intelligence Osaka
Philippe Coutinho
Conor McGregor
Harry Kane [19659000] TV Shows
延禧 攻略
Ended Carbon
บุพเพสันนิวาส [19659009] मोटू पतलू
Roseanne
The Haunting of Hill House
The Haunting of Hill House
] Lost in space
Grande Fratello
Segundo Sol
Bodyguard

Lost (Celebrities as dead)

Avicii [19659009] Mac Miller
Stan Lee
Anthony Bourdain [1965900] 9 ] XXXTentacion
Stephen H awking
Kate Spade
Aretha Franklin
Sridevi
Burt Reynolds

Are you surprised by any of the trends? Please tell me which ones in the comments below.

Photo Credit: Natasa Adzic / Shutterstock