Galaxy S21 Ultra costs Samsung about the same as the Galaxy S20 Ultra to produce, at least according to an estimated list of materials published by Counterpoint research, which describes the cost of the entire series. The data suggest that the base Galaxy S21 variant equipped with Exynos 2100 SoC is the cheapest to produce, while the Galaxy S21 Ultra 5G powered by the Snapdragon 888 chipset is the most expensive model.
The research company estimates that the material list (BoM) for the Qualcomm-powered Galaxy S21 Ultra 5G will arrive at $ 532.9. The source also claims that this makes the Galaxy S21 Ultra 7% cheaper to produce than the Galaxy S20 Ultra. But interestingly, estimates from other market monitors suggest that it may be the other way around. The Galaxy S20 Ultra material bill was estimated at $ 528 last year.
When we move on to the rest of the series, the estimated list of materials for the base Galaxy S21
model and Galaxy S21 + is even lower compared to last year – by 12% -13%. This cost reduction is attributed to the fact that the Galaxy S21 and S21 + have lower resolution screens.
In addition, the research company estimates that the newer Exynos 2100 and Snapdragon 888 chipsets are more cost-effective than their predecessors, because they have one-chip 5G solutions. Furthermore, the newer Galaxy S21 Ultra has dropped one of the mmWave antenna modules and has lowered the charging speed to 25W.
And yet, the Galaxy S21 Ultra was released for a lower price
Regardless of whether Samsung pays more or less to produce the Galaxy S21 Ultra compared to last year's flagship phone, it's important to remember that the latest flagship was released at a lower price. If Samsung has saved money on producing the Galaxy S21 Ultra, it's obvious that at least some of these savings were passed on to customers.
As a reminder, the Galaxy S20 Ultra was launched for a unique launch price of $ 1,399, while the Galaxy S21 Ultra was $ 200 cheaper at launch.
According to an estimated cost-per-share breakdown, Samsung was able to save money by manufacturing the Galaxy S21 Ultra in a variety of areas, including memory, RF components, battery / charging components, display subsystems, sensors, PCBs and connectors and mounting / test. And of course, the company also saved around $ 8 in production costs by trimming the contents of the store box.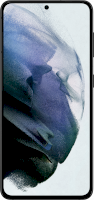 Model:

SM-G991B

Dimensions:

Rod: 151.7 x 71.2 x 7.9 mm

Show:

157.48 mm dynamic AMOLED 2X

PROCESSOR:

Exynos 2100

Camera:

12MP
Model:

SM-G996B

Dimensions:

Rod: 161.5 x 75.6 x 7.8 mm

Show:

6.7 inch / 170.18 mm dynamic AMOLED 2X

PROCESSOR:

Exynos 2100

Camera:

12MP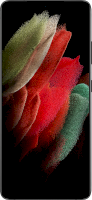 Model:

SM-G998B

Dimensions:

Rod: 165.1 x 75.6 x 8.9 mm

Show:

6.8 inch / 172.72 mm dynamic AMOLED 2X

PROCESSOR:

Exynos 2100

Camera:

12MP
Source link