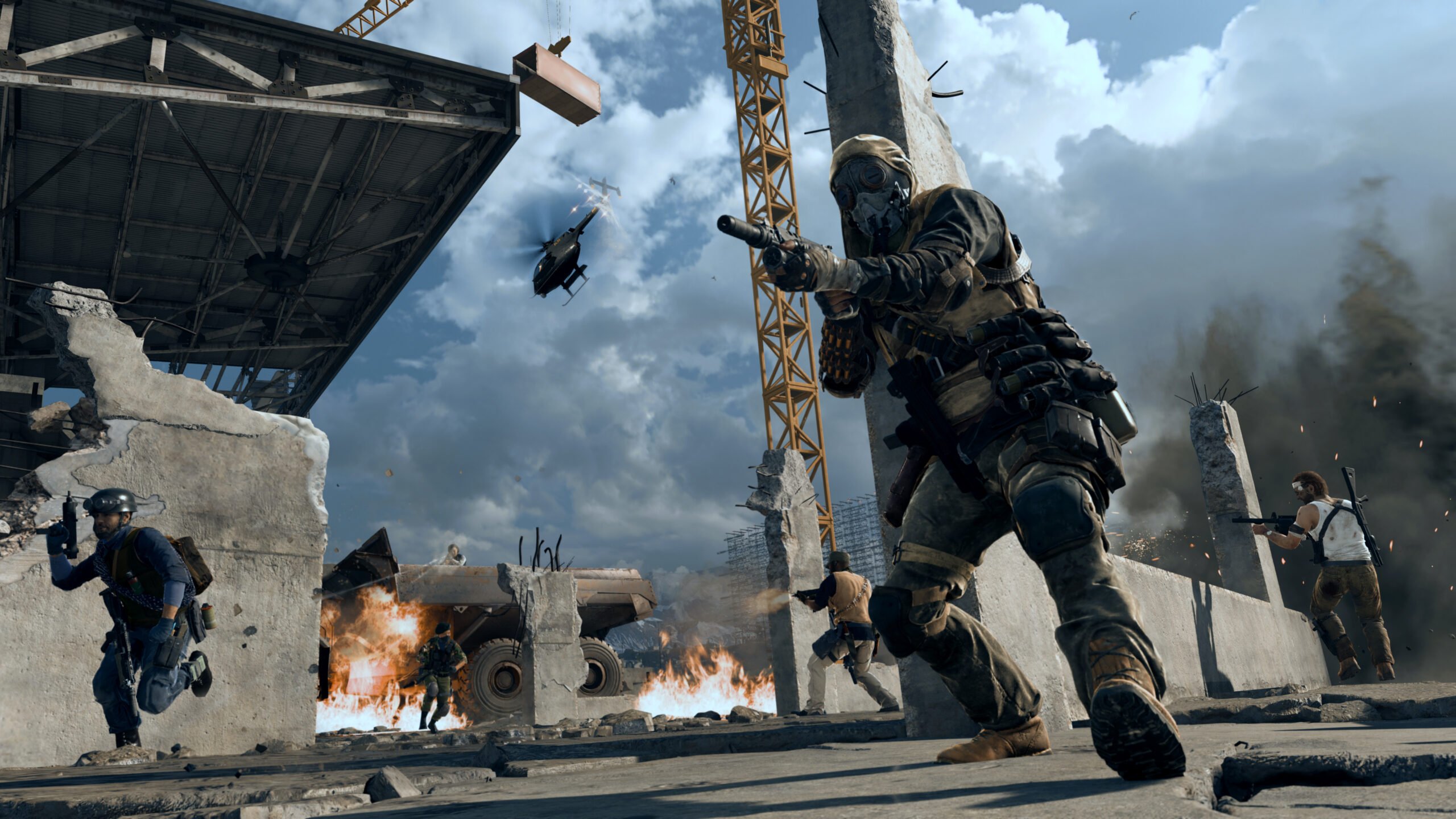 Toys for Bob has announced that they support Call of Duty: Warzone development, among claims about layoffs in the Activision-owned studio.
The Novato, California-based developer, who created 2018's Spyro Reignited Trilogy and 2020's Crash Bandicoot 4: It's About Time, tweeted that it is "proud to support the development of season 3 of Call of Duty #Warzone, and looks forward to more who come ".
"Glad to have you on the project!" replied Raven Software, who has been working on Warzone with Modern Warfare studio Infinity Ward since the beginning of the Battle Royale game development.
The announcement comes amid claims from a former contract designer at Toys for Bob that the studio was recently hit with a layoff round.
Nicholas Kole worked on Toy for Bob's recent Spyro and Crash games for over three years with the company before leaving in January 2021, according to his LinkedIn profile.
"It's the end of an era, but I still wish my former colleagues with TFB good luck with what lies ahead!" he wrote in response to the studio's Warzone announcement.
"I'm very happy that it's not a complete shutter," he also commented, adding: "Everyone I interfaceed with and worked with was allowed to drop the roof."
VGC has contacted Activision and requests comments on redundancy requirements and further information on Toys for Bob's long-term development plans.
Ahead of the launch of Warzone Season 3 last week, Raven discussed how the game's huge success has affected the behind – the – scenes development of Madison's Wisconsin – based studio.
The free-to-play Battle Royale game has been a huge success since its launch in March 2020, attracting six million players in 24 hours, 15 million in three days, 30 million in 10 days, 50 million in a month, 85 million in nine months, and 100 million in 13 months.
To cope with the demands of the balloon-filled player base, co-developer Raven – who has contributed to all premium Call of Duty games released since 2010 – has been at a major recruitment station over the past year.
Warzone season 3 guides:
Warzone best load | Warzone best sniper load | Warzone best Stoner 63 load | Warzone best AK-47 load | Warzone best Bullfrog loadout | Warzone best FARA 83 load
"I can tell you that we've been hired like crazy at Raven," creative director Amos Hodge told VGC in a Warzone interview published last week to coincide with the launch of Season 3.
"We have jobs deployed everywhere, and we are looking for new talent. If any of your readers out there are interested … we have more ideas than we can do!
"Warzone was a success," he continued. "All the studios help with that, but it is also a complement to our regular Call of Duty schedule. We have a normal Call of Duty schedule, and this is on top of that, so we have had to grow very fast. "
Source link