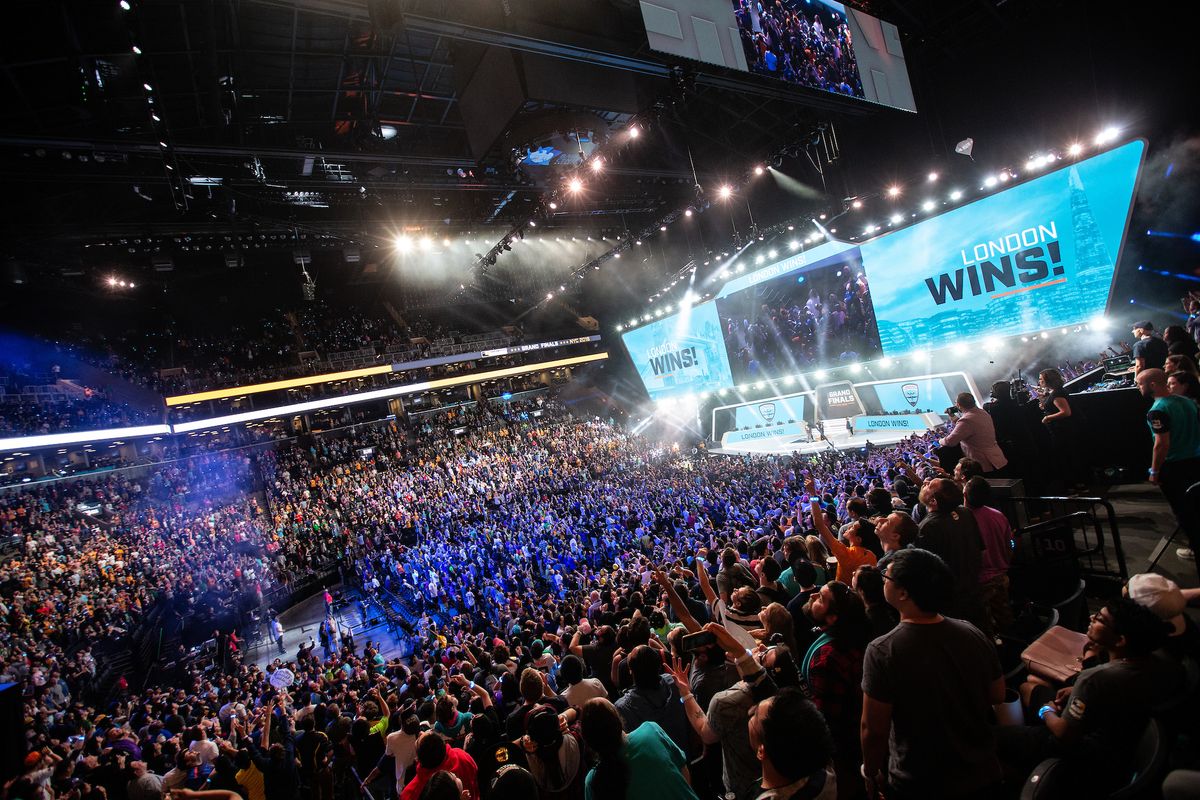 The Overwatch League Grand Finals kicked off last night in front of a sold-out audience at the Barclays Center in Brooklyn, New York. There was an underdog matchup between Stage One champions: London Spitfire, and the red hot Philadelphia Fusion. What we got was four amazing maps, with London pulling out in the best of three series after a victory at Volskaya Industries.
Map 1 – Dorado – Battle for Point C
Much of the best Overwatch from the quarter and semifinals came at point C of Dorado, and transferred to the Grand Final. Over time, London Spitfire finally found some traction after a perfect Dragonstrike of Ji-hyeok "Birdring" Kim. It forced the merger out of the position that led to a few simple killing:
When the payload advanced closer to the catch point, Philadelphia reached again while London began to slide. Seung-tae "Bdosin" Choi had a particularly bad mistake of using Transcendence far too late in the last seconds of the map:
After the game, Bdosin told him he had a lot of jitters to play in the grand finals at a whole new stage like led to uncharacteristic errors. Profit said the same, and it definitely showed at point C of Dorado. Philadelphia was hanging out to take the first chart of the series.
Map 2 – Oasis Gardens – London Picks Up Steam
No matter what problems Spitfire had to adapt to the scene, was gone when the other map started. Oasis was a steamroll from beginning to end in favor of London. Their dubious positioning and the final use of the previous map were gone, as evidenced by this enormous opportunity at Bdosin:
Josue "Eqo" Corona was in the process of performing his trademark flank that would be devastating, but Bdosin responded perfectly and absorbed barrage with transcendence.
Philadelphia's woes continued on the next major attack. Hong-Jun "Hotba" Choi led the fee with a stunning D.Va bomb that killed the enemy Winston and Mercy. They followed up with a killing D. We left only three members of Spitfire at the point:
Perhaps it was Brigitte, or maybe it was a matter of shooting, but the merger could not put London away. Spitfire regained and pushed Philadelphia from the point, the evening series up at one point a piece.
Map 3 – Eichenwalde – Bdosin Bends To Tracer
Fans and analysts raised some eyebrows on Philadelphia's choice to part D.Va player Gael "Poko" Gouzerch for the flexible support star Isaac "Boombox" Charles. In a tie game with momentum not on their side, it seemed like the least effective substitution they could have done. In fact, after being held for just one point, the merger fails to go a lot with a single healer.
Since they had some time to play with, Spitfire pulled a semifinal move out of the playbook and put Bdosin on Tracer. Again, it paid off:
Bdosin moves forward to deny the Jae-Hyeok "Carpe" Lee Sniper, and eventually kills him in the process. It was a demoralizing way to end an embarrassing map for Fusion, which fell behind in the series.
Map 4 – Volskaya Industries – Philly's Wombo Combo and London Mei
The merger selected a triple tank triple support to open Volskaya Industries. Things looked quite sad until they approached the 60-second mark. Eqo opened London with a Graviton in the back corner, and Poko began the self-destruction sequence for a brilliant wombo combo that had the audience go ballistic:
If nothing else, Philadelphia was not finally played. They managed to look threatening a few times during point B attacks, but they were suffocated by everyone's favorite environmental protection Mei. Jun-young "Profit" Park decided it was time to cut up the fishing grounds with some icebergs, and it worked beautifully:
With Philadelphia excluded opportunities and time, London reacted with an overwhelming print that ended the game. They will go into a match in the series today, when Philadelphia spends some time in the dugout to gather their thoughts and try to test things.
Source link