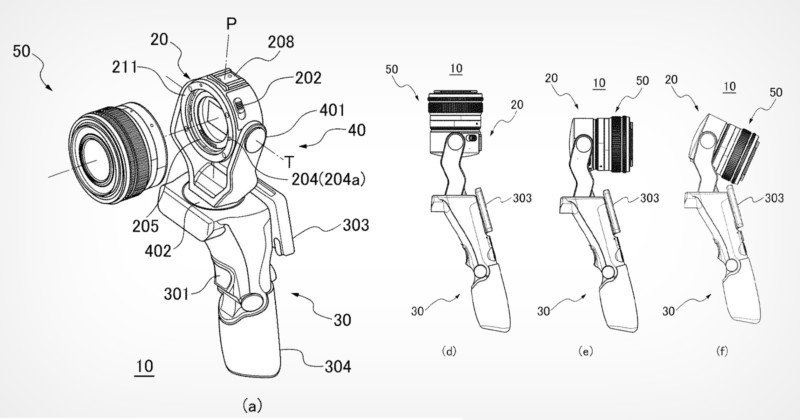 Canon has patented a handheld camera that combines a design reminiscent of the DJI Osmo (now called OM) with its RF lenses and a rotating hinge. The reversible lens hinge is described which makes it much easier to switch between forward-facing and selfie views.
According to the patent, the design was made to make the lens "rotatable". It consists of a main part, a movable part, lens unit, hinge and a screen.
Canon says that the product meets the need for image processing devices that can capture video content in different situations and angles. As you can see in the illustration below, an attached RF lens can swing up and down, as well as turn completely backwards to face the photographer.
"The camera allows you to invert the screen according to the orientation of the lens unit while rotating it relative to the main body," says the patent, translated from Japanese to English.
Manual panning and tilting of a camera with this design is not particularly difficult, but the patent shows both as options that would probably be motorized. In addition, the inversion of the lens all the way back is a clear selling point for the design.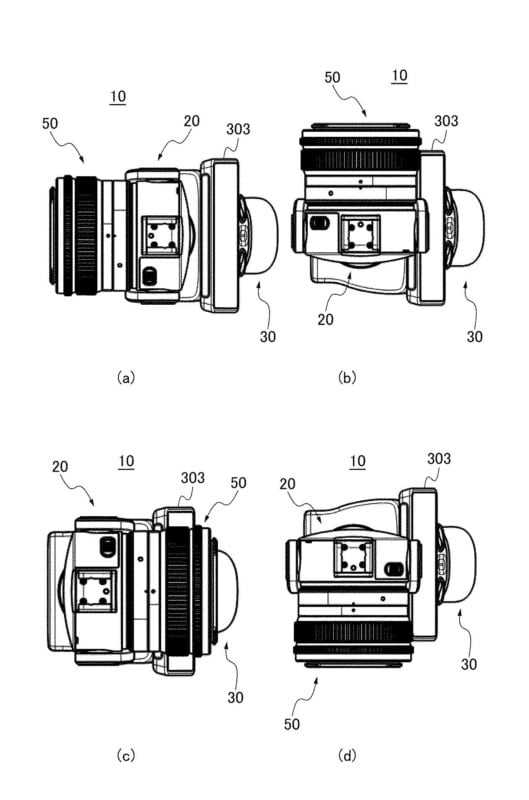 There also does not appear to be any gimbal support mentioned in the design which, if implemented, would be a first from Canon. The gimbals that DJI originally developed for its drones have proven to be one of the company's most successful implementations of the technology. Without gimbal, Canon would be completely dependent on sensor and optical stabilization, which, although some companies have done a good job of making this quite usable, is less able to adapt to different shooting situations than a motorized gimbal.
Canon has filed five separate patents relating to this design, which is an unusually high number Canon News witnesses. While this design does not make it a finished consumer product, Canon is at least serious enough about it to protect the idea.
(via Canon News)