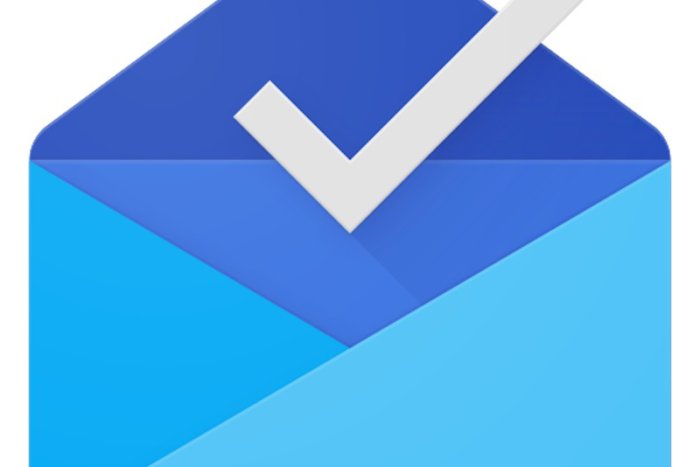 For all its skill and dominance in artificial intelligence, Google may be surprisingly deficient in the natural type.
In movement after relegation, Google catches defeat from victory jaws. And all because the company's culture is blind to the value of passionate users.
I'm pretty sure Google looks at user numbers and uses analyzes for everything it can measure. A radical analytical approach is powerful, but it can blind you to the factors that can not be measured. Factors like user passion.
My favorite example is Google+. After a first use growth in the first couple of years, the social network gradually declined ̵
1; suffocated by a reputation of low involvement.
This reputation was mostly wrong. But over time, it became a self-fulfilling prophecy when Google took repeated actions to conceal and suppress engagement.
The killed circle sharing, the best way to discover high-quality active users. It created community, which reduced attention to users. Stupid algorithms flagged (thus hiding from public view) of high quality while not flagging obvious spam. (Finally, Google's algorithms became much better, but only after most users had already left the platform.)
This is a great plan – if your goal is to minimize user engagement.
Google+ was and is still the online playground for Google's most loyal fans. Google could have brought a billion people into this playground where Google fans could keep pace and persuade everyone else to share their enthusiasm for Android, Pixel Phones, Pixelbooks, Google Search, Google Assistant, Google Home, Gmail, YouTube and rest.
Instead, user engagement actively buried or suppressed to Google+ became a shell of its former self. It has robbed its own most passionate users of the audience and demonstrates that it does not understand the value of those users.
And now it does something like e-mail.
Google provides and Google removes
Google this week announced the end of two email-related products.
The first is the experimental option for Gmail called Inbox. The other is a Chrome app for offline Gmail.
The Gmail Offline Chrome app, which Google introduced seven years ago and has not updated for five years, will be removed from Chrome Web Store on December 3rd. It has been replaced in functionality of the online version of Gmail, which has supported superior offline opportunities for many years. (You can turn off the unlock feature by going to Gmail settings, selecting the Offline tab and making sure the Enable Offline Mail check box is checked.)
But nobody cares about the Gmail Offline Chrome app. Good riddance to it. Technically, it never made it out of beta.
The termination of Google Inbox, on the other hand, is more problematic. Inbox will be killed in March, according to a Google blog post this week.
Inbox, officially and oddly labeled Inbox by Gmail, was launched as an experimental app in 2014. And probably in panic. [19659002] Back in 2013, Gmail was proudly text-based and largely devoid of significant interface design. The service was popular and growing and Google seemed to control the email for an indefinite period.
Then hit the disaster.
In early 2013, a startup announced an app for iPhone called Mailbox. Over a million people registered to try it before it was launched, based on innovation and appeal of the user interface.
The key Mailbox innovation – usually now but obvious then – was the use of sweeping left or right to move or snooze messages. The mailbox also emphasized other interface elements, including containment of items in boxes or "cards". The combination of Mailbox features made it easier to achieve "zero inbox" – Mailbox made it easy to foam and process email.
It's possible that Mailbox's interface and the obvious appeal to it shocked Google to review its hyperminimalist design and may have influenced the course of its design language, Material Design, introduced by the company in the summer of 2014.
Google announced Inbox – one of the first Material Design products – a few months later.
Google may have rushed Inbox to market to ward down users' losses to Sweep-centric, short-booted mailboxes and their subsequent imitators.
Alright, bad mailbox has never had a chance. The bad mistake was that it was not an e-mail service, but a frontend to the e-mail services owned by other companies.
The companies that controlled email services, including Google, easily copied the most appealing user interface elements in Mailbox, making them ubiquitous and mailboxes worthless.
Dropbox, which has received Mailbox one month after launch, killed it in December 2015.
Gmail itself gradually gained a Material Design makeover as well as many (but not all) of the features that are popular in Inbox for such as Smart Replies.
Gmail still needs Inbox Reminders integration, mobile app calling, to manage messages, message bundles, inbox, and what fans call a "cleaner" user interface.
It is important that the overall feel of Inbox and Gmail – and the Muslim memory required to use each other – are still very different.
Why killing inbox is wrong
Google probably has around 1.3 billion email users now.
Most of them only use Gmail. A significant minority uses only inbox. And many people – including yours really – switched back and forth between the two.
The exchange is facilitated by a number of factors. One of these is that filters created in Gmail settings feature in the inbox.
Many users prefer to use Gmail in their desktop browser because they like the granular control over everything, but they prefer Mobile Inbox for Mailbox-like ease of use.
Google's thinking looks like it's:
An email system is better than two.
More people use Gmail than Inbox.
Gmail is close enough to Inbox in Interfaces and Features,
And, therefore, it's time to kill Inbox.
The problem with this thinking is that all users are treated like this. If Google were able to measure the user's passion, it would almost certainly realize that far more passionate users use inbox.
It's not to say that passionate Google users do not use Gmail. They do. Some power users love Gmail because it provides more user control.
Yet, many users like Gmail because they really do not care so much. They are used to it and do not want to change anything.
Inbox users are users looking for the latest, users who can quickly adapt to a new way of doing things, users jumping on all of Google's recently launched innovations because they rely on Google.
The most cynical summary of this story is that Google had Gmail and everyone was happy. Then Google created a more innovative alternative, and its best and most active and dedicated users loved that option. Then it killed that alternative after the loyal fans had dedicated countless precious hours to master.
This is a great plan – if your goal is to minimize trust and loyalty among your most passionate users.
And that's why killing Inbox is a mistake. There is yet another blow in the face of the passionate minority.
What Google does not understand is that not all users are the same. Passionate users are far more valuable to Google than indifferent users. They try new things. They buy things. They persuade the audience in Google's favor.
By misunderstanding Google+, killing Reader and now killing Inbox, Google has made passionate users less passionate.
If it stops, the most passionate users will take their passion somewhere else.
Source link