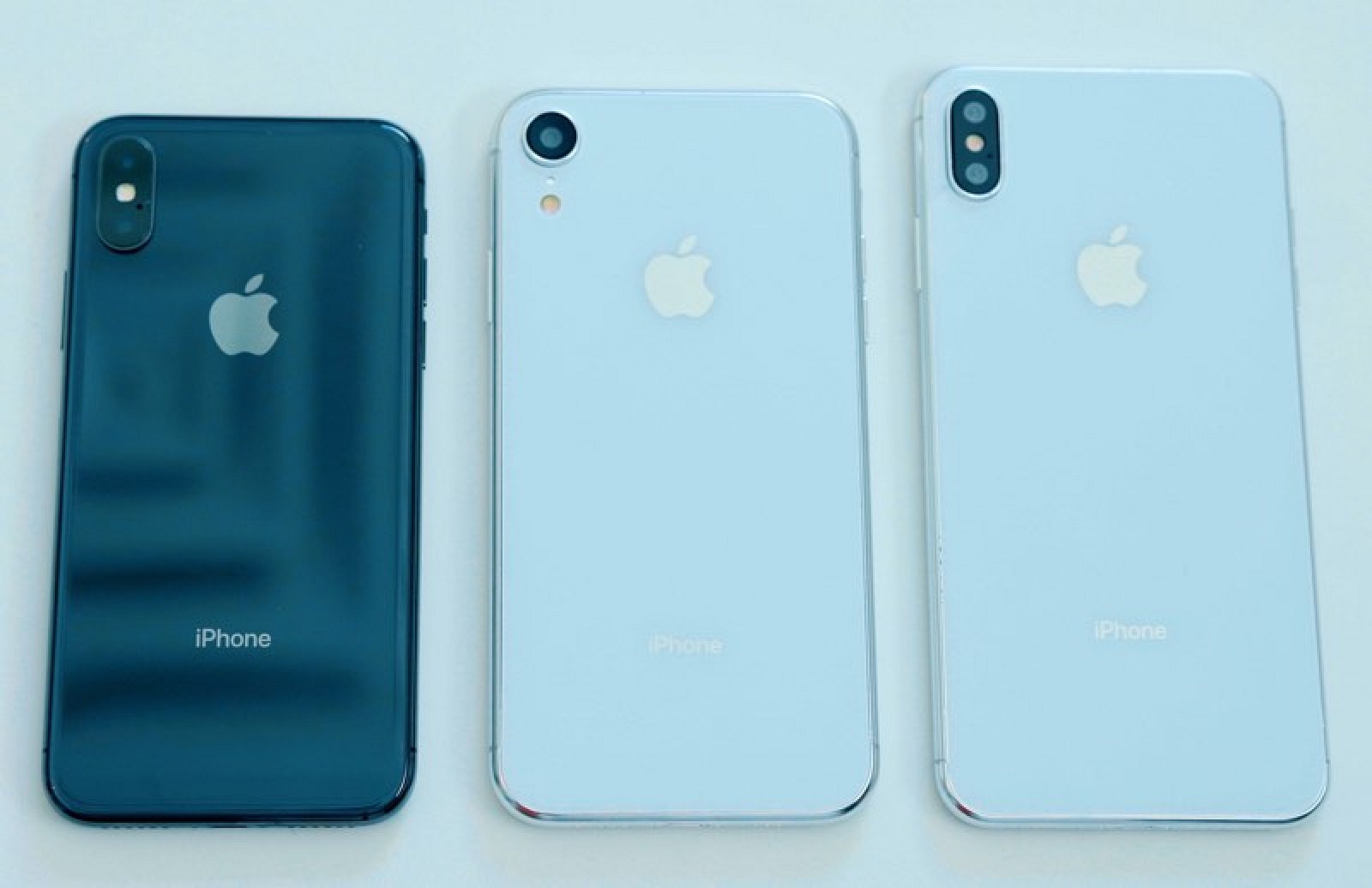 A new report released by
Bloomberg
Mark Gurman and Debby Wu confirm a further rumor of rumors that center Apple's three 2018 iPhones. Expected to be revealed on an event in just a few weeks, all iPhone devices will look like the last years in iPhone X, but "boast a wider range of prices, features and sizes to increase their appeal."
According to people familiar with Apple's launch plans, someone in the company has referred to this year's launch as an "S Year", designated for years when smartphones have the same design as previous generation, but encountering internals and adding New Features. "The company is planning major changes for next year," said the people.

One of the goodies from today's report focuses on the naming system for this year's iPhone models, which seems to have caused some of a "naming term" in Apple. The company allegedly considered going with "iPhone Xs" for the OLED models, like the iPhone 5s, iPhone 6s, etc., but has "changed its name several times", so it's unclear what Apple finally landed. We must wait a few weeks to know the official names of the 5.8 inch, 6.1 inch and 6.5 inch iPhones.

The new iPhone showcase has featured Apple with a naming convention, according to a person familiar with the transcripts. The company will sell three phones that are similar and everyone has Face ID. But the cheapest model will be bigger than the middle-end, potentially confusing consumers.

While planning the new devices, Apple has changed its names several times. It has at least considered branding the new premium phones "iPhone Xs," which indicates that they are an upgrade to last year's iPhone X, said the person. The company has also weighed eschewing the "Plus" mark for the larger model it has used since the iPhone 6 Plus launched with a larger screen in 2014. The final names may be different, noted the person.
Repeating Past Rumors, Bloomberg mentions that Apple will launch a 6.5-inch "high-end" iPhone this year with a glass back, stainless steel edges, two cameras and an iPad-like landscape view. This would introduce a feature similar to iPad and earlier "Plus" phones, although Apple plans to push the "Plus" brand this year.

There will be a new high-end iPhone, internally called D33, with a screen measuring about 6.5 inches diagonally, according to the people familiar with the case. It would make it the biggest iPhone by far and one of the biggest regular phones on the market. It will continue to have a glass back with stainless steel edges and two cameras at the back.

The big difference in the software page will be the ability to display content side by side in apps such as Mail and Calendar. It will be Apple's second phone with a sharper organic light emitting diode or OLED display.
For the upgrade to 5.8-inch iPhone X, "main changes" will become iterative updates to process speed and camera. Finally, the cheap 6.1-inch iPhone will also look visually like iPhone X, but includes more color choices, including aluminum edges instead of stainless steel, and a cheaper LCD display. According to the sources, "the cheaper version's aluminum edges may not necessarily be the same color as the stained glass back" similar to the way the white / medium gray on the iPhone X's back did not affect the color of silver stainless steel edges last year.
Further confirming earlier rumors, all three models will have Face ID, and the two major iPhones will have dual SIM card slots "in at least some regions." Earlier, analyst Ming-Chi Kuo reported that the 6.1-inch iPhone would come in two models, one that includes a single SIM and a second that offers dual SIM card slots. Today Bloomberg suggests that the 6.5-inch model will get this feature as well.
Today's report also mentions short of Apple Watch, "almost edge-to-edge", while confirming compatibility with existing Apple Watch tapes. The next iPad Pros will measure around 11 inches and 12.9 inches with slimmer details and Face ID, although anyone waiting for an update to the iPad mini will be disappointed this year, as this model is "not being upgraded."
We are very close to the launch of 2018 iPhones, with German carriers suggesting that iPhone's pre-order will take place Friday, 14th. September. It adds a message earlier this week, maybe September 12, which would be in line with historical iPhone event dates. After September 14, props, new 2018 iPhones will likely see a launch Friday 21st. September.