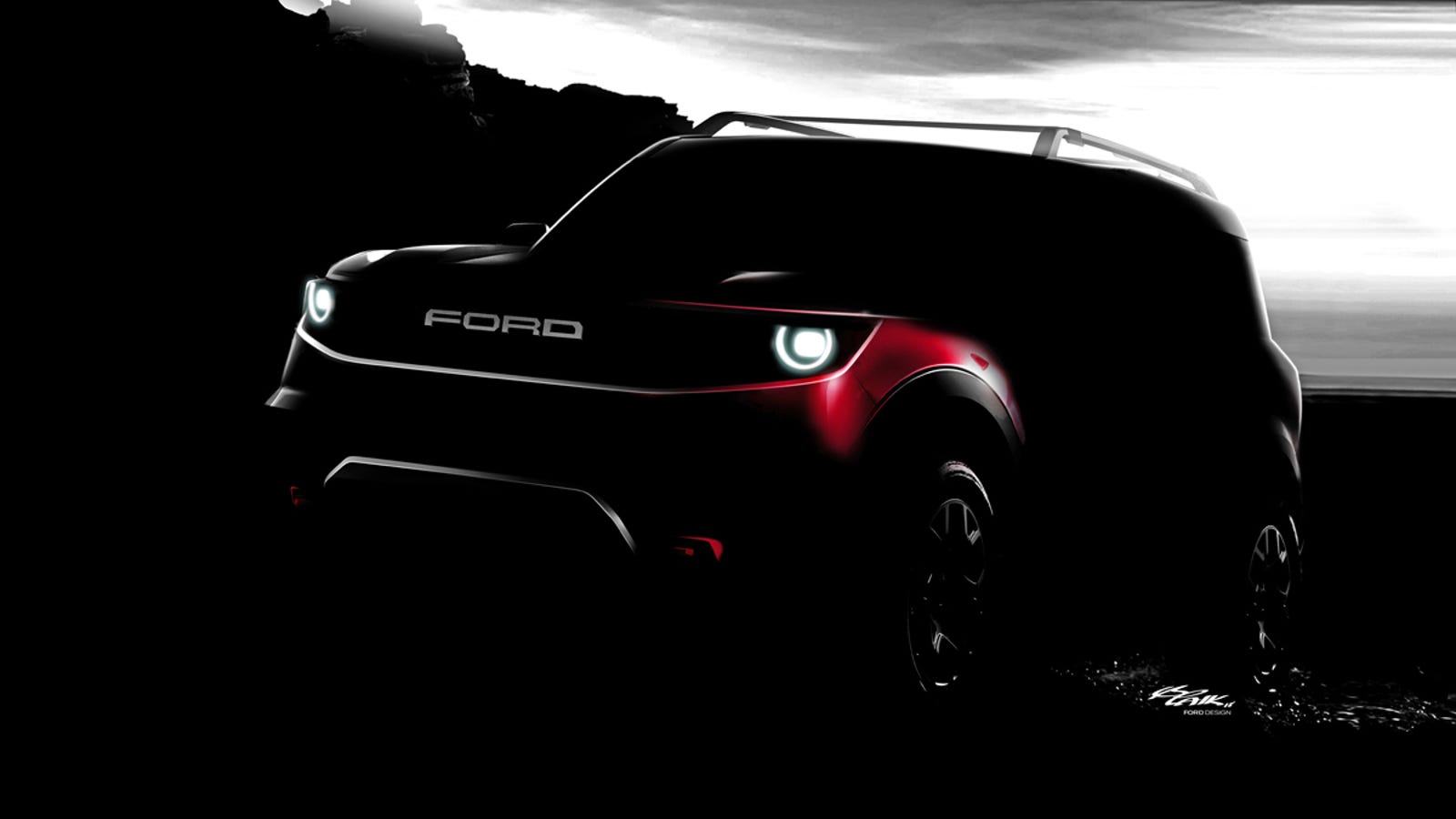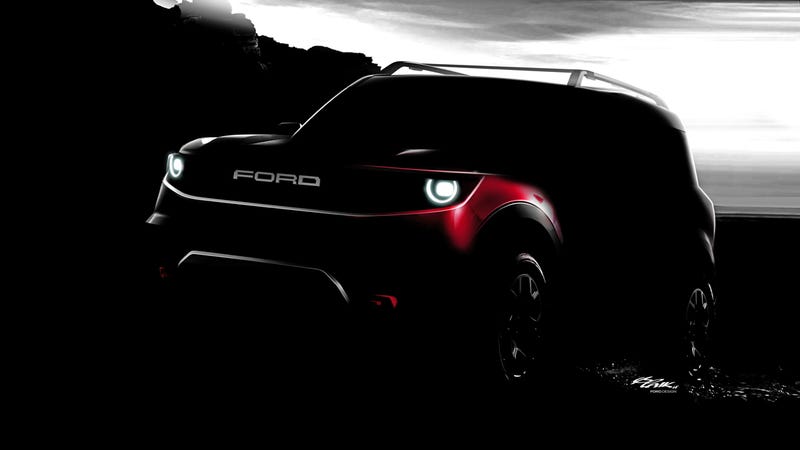 A few months ago there was a little off-roader on the way in addition to the new Ford Bronco, all of which are better with Jeep. The Teaser image Ford released, does not tell us much, but recent comments from an investor presentation seem to point to something more like Jeep Renegade and less like Wrangler.

This Ford Ford Bronco Ford Ford Will Beat Jeep
Ford announced that it will build a new small terrain vehicle in addition to Ford Bronco, …
Read more
Read
] In a presentation by JP Morgan, Ford VP for Product Development Hau Thai-Tang said that Ford's next generation architectures were flexible and shared information about a new tool that sounds a lot, and probably the mini-Bronco they talked about in March.
(We reached Ford today to comment on all this and we have not heard yet.)
Thai Tang began to say that the new Ford Focus C2 platform will be much more flexible than that old C1 platform, and gave an example of this upcoming vehicle to be built on it:
Modular platforms are nothing new, but now we know a little more about how Ford plans to show what it's doing. [19659008] He continues to say that this vehicle will be an incremental tool that will be differentiated from Escape which is also slated to be on the same platform. Ford's plan is to use this vehicle to attract new customers by having off-road positioning and images.
Thai-Tang also says that it will allow them to "command really high prizes," all of which lead to I think that mini-Bronco will be a smoother but more expensive version of Escape. The relationship from Escape to Mini-Bronco sounds like it will be very similar to the Jeep Compass of Jeep Renegade, the latter having a difference of $ 6000.
He closes that part of the presentation by saying that they will be able to to share many components over the C2 architecture that will allow Ford to share things like suspensions and cross-beam over many vehicles in lineup. We will probably see a softer variant of this new suspension on Lincoln Corsair which is the rumored Lincoln MKC replacement that will be built on the same platform.
Because they explained these modules, Ford gave us the best look than what seems to be the interior and drive of the upcoming Ford Explorer. The illustration in the presentation shows a SUV with brake clip arrangement that matches the Explorer mules as we have seen in the latest spy images. We can see that it has three rows of seats and is set up for AWD in illustrated image. It also appears to be powered by the 2.3-liter EcoBoost engine, as the configuration of the oil cooler and filter matches the configuration that became a preview of that engine in the upcoming Ranger.
This was not the only future product news that was torn in the presentation. On the very next slide we see an interior that shows a very big screen and an LCD instrument cluster, reminiscent of the Tesla model S. Thai-Tang says this is an example of an infotainment system developed by the Team Menlo group that will become modular and used across architectures.
This center display was featured by Thai-Tang as something Ford recently changed for its forthcoming battery-electric crossover called "Mach 1." According to a source familiar with the project, this transition will be on the CX727 platform and the interior will probably be very similar to what appears in the presentation. Rumors are that the "Mach 1" name begins to disappear inside Ford because of poor reception.
(It is also worth noting that we have heard Mach 1 electric SUV will be based on the C2 platform and the CX727 can be a subset of C2 or something else. So take salt grains with all this until it's official .)
The CX727 name will appear in LinkedIn profiles for project managers in Mexico, which will match the previous year's report saying that this long-range electric crossing would be built in Cuautitlán.
The presentation also shows a preview of Ford's future selection. There is no specific timeline mentioned, but we see some vehicles that have not been revealed yet. Mustang is in front and middle, but in the lower right corner we can see some SUV, possibly Bronco, and based on the picture it seems that it will be a three-door and a five-door version.
The usual suspect Ranger, F-150, and Super Duty are sprinkled in the picture, but there seems to be a lot less truck hiding backwards, which may be the little unibody truck we heard rumors about recently.
Draped models are difficult to tell from each other, but at least we can get a sense of basic features. It also appears that there is some kind of autonomous vehicle in the right-hand corner as first noticed by reporter David Undercoffer .
Strange absenteeism from the show is the Ford GT, but it can only be outside the window for this entire setup, as it was only meant to be built for a few years.
There may be someone else we missed, but maybe someone with a good eye can point to the rest in the comments.