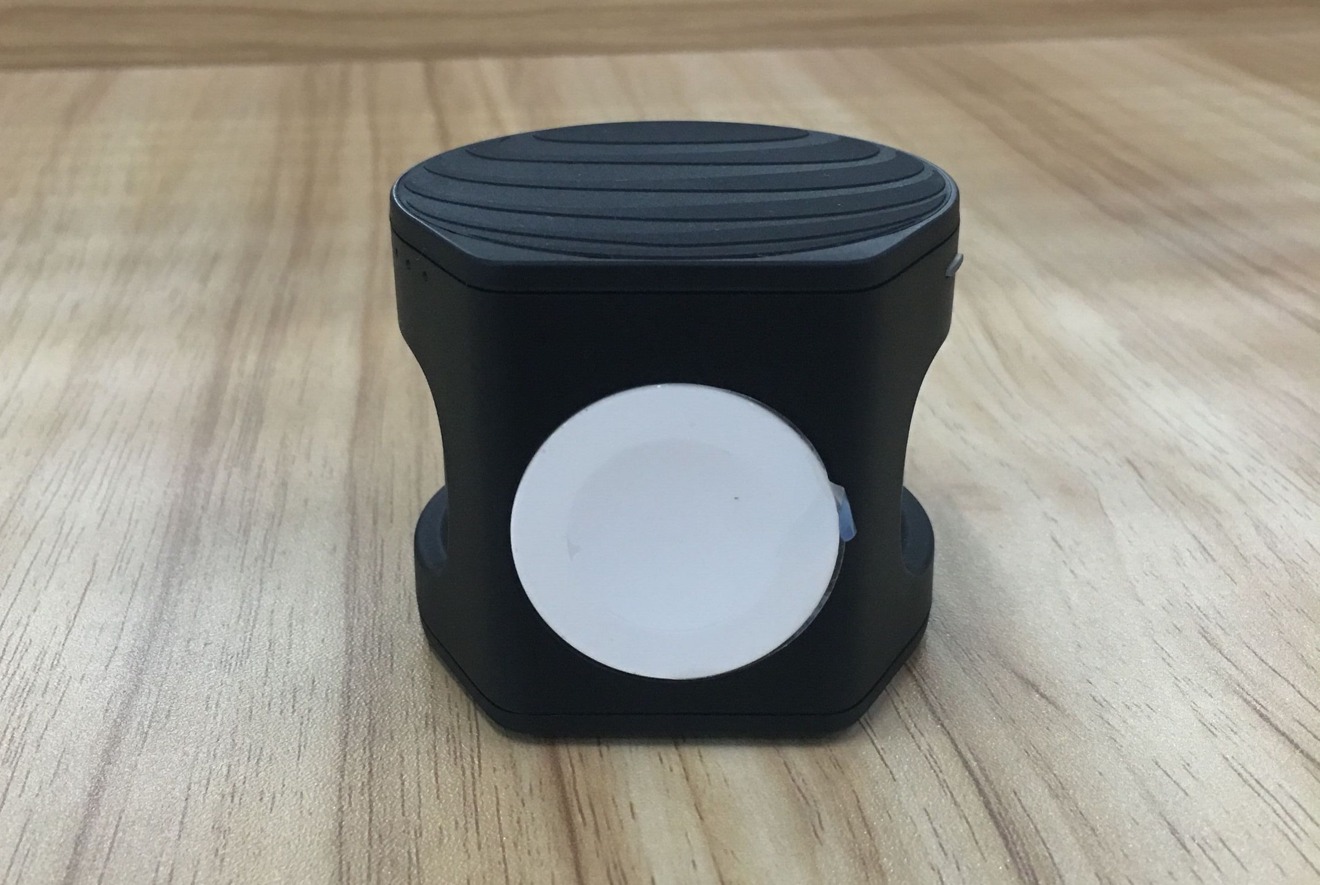 AT & T is preparing to release "Power Drum", a portable battery pack capable of charge an iPhone and an Apple watch wirelessly while giving users a little extra power for their Apple devices while on the move.


Found in the FCC and Qi Wireless Power Consortium archives, the AT & T Power Drum aims to provide charging capabilities in a compact size. An Apple Watch can be attached to the outer edge of the cylindrical unit, which has a flat edge for the body and a groove to better hold the straps in place, while an iPhone can be placed on either side when the power bank is placed on a surface.
The device can make up to 10 watts for "select wireless chargers" as well as up to 5 watts for Apple Watch, Zatz Not Funny . Packaging supplied in the archives shows that it has a capacity of 3000mAh and can be recharged using microUSB.

Images from FCC archives for AT & T Power Drum
It is also known that the drum is "made for" Apple Watch Series 3 and earlier models, but with no mention of Apple Watch Series 4, although it is likely to be compatible with that model as well. The charger can also be used with the Apple Watch nightstand mode, and the flat edge also has a magnet to further keep the Apple Watch attached while charging.
While archiving has occurred, there is no official word on the device from AT&T itself. Apart from a copyright statement from 2019 on the packaging, there is no sign of expecting the release. When AT&T Power Drum goes on sale, the packaging also indicates a price of $ 99.99, although this may change.
Although not the same in implementation, Power Drum apparently gives the promise of multi-unit charging in a single charger that may be attractive to those waiting for the arrival of Apple's AirPower, a charging station that could apparently charge an iPhone , Apple Watch and AirPod's charge case at the same time. Despite being plagued during the 2017 iPhone X event and promising the release in 2018, Apple has apparently decided to send the accessories and dries almost all references to it online.