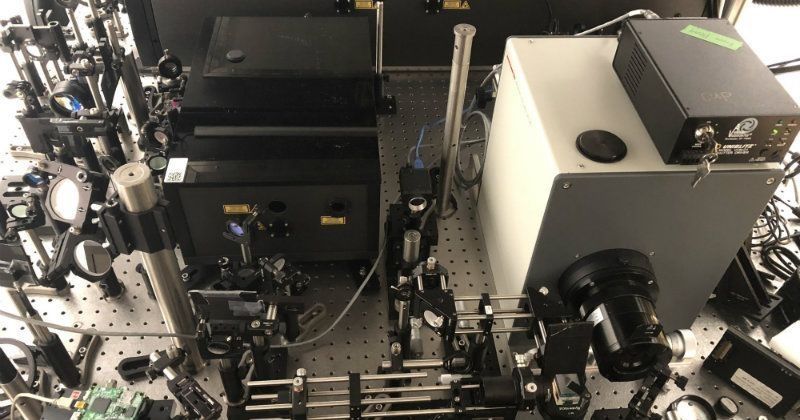 Although we're raging how Google Pixel 3XL is without doubt the best smartphone camera right now, it's lightyears away from this new interference.
Meet T-CUP, the world's fastest camera right now, which can capture 10 billion pounds of images per second!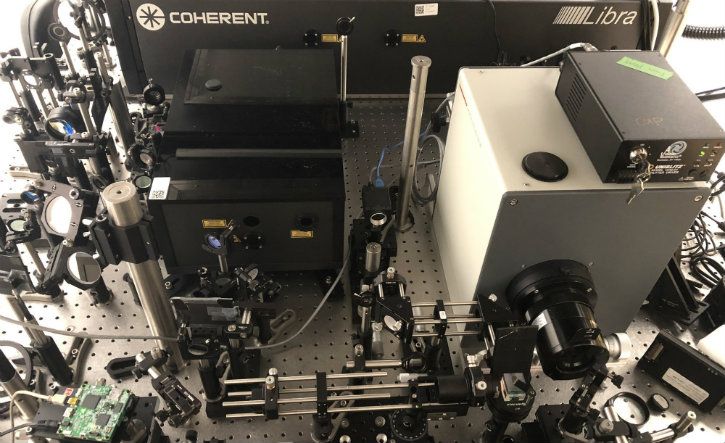 Caltech
Developed by scientists at Caltech, USA, T-CUP captures a particle of light ̵
1; a photon – as it moves On, well, the speed of light. And keep in mind that the speed of light is the fastest known thing in our universe.
"We knew that by using only a fifty-second film camera, image quality would be limited," professor Lihong Wang, Bren Professor of Media Technology and Electrical Engineering at Caltech and Director of the Caltech Optical Imaging Laboratory (COIL) said, according to a Science Daily report .
In order to improve the camera's skill, Professor Wang supplied another camera to take static frameworks. This was then combined with the femtosecond trim camera (which can take pictures within a quarter of a second) to effectively capture "high quality images while capturing tens of trillions of images per second."
Do not Miss
] <! –
->
<! –
->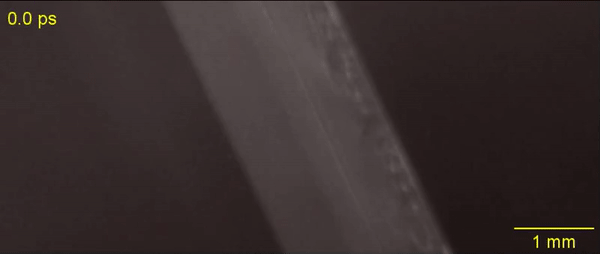 TechCrunch
Therefore, this camera is as big as it can help us study the two nature of the light – which is a wave and particle matter at the same time – in a much larger way than ever. [19659002] This is really groundbreaking, for this 10 trillion images per second the camera is not just for bragging rights. T-CUP can actually run a whole new generation of microscopes and machine displays for biomedical and material science breakthroughs.
<! –
->
window.twttr = (function (d, s, id) { where js, fjs = d.getElementsByTagName (s) [0], t = window.twttr || {}; if (d.getElementById (id)) returns t; js = d.createElement (s); js.id = id; js.src = "https://platform.twitter.com/widgets.js"; fjs.parentNode.insertBefore (js, fjs);
t._e = []; t.ready = function (f) { t._e.push (f); };
return t; } (document, "script", "twitter-wjs"));
(function (d, s, id) { where js, fjs = d.getElementsByTagName (s) [0]; if (d.getElementById (id)) return; js = d.createElement (s); js.id = id; js.src = "//connect.facebook.net/en_US/sdk.js#xfbml=1&version=v2.9"; fjs.parentNode.insertBefore (js, fjs); } (document, & # 39; script & # 39 ;, & # 39; facebook-jssdk & # 39;));
window.fbAsyncInit = function () { FB.init ({ AppId: & # 39; 117787264903013 & # 39 ;, status: true, xfbml: true, version: & # 39; v2.9 & # 39; // or v2.0, v2.1, v2.2, v2.3 }); };
was scr = document.createElement ("script"); //scr.src = "https://notifications.indiatimes.com/js/main.js" + "? ts =" + new date (). getTime (); scr.src = "https://staticresources.indiatimes.in/resources/themes/indiatimes_desktop_default/js/webnotification/main.min.js"+"? ts = "+ new date (). getTime (); scr.async = true; document.getElementsByTagName ("head") [0] .appendChild (SCR);