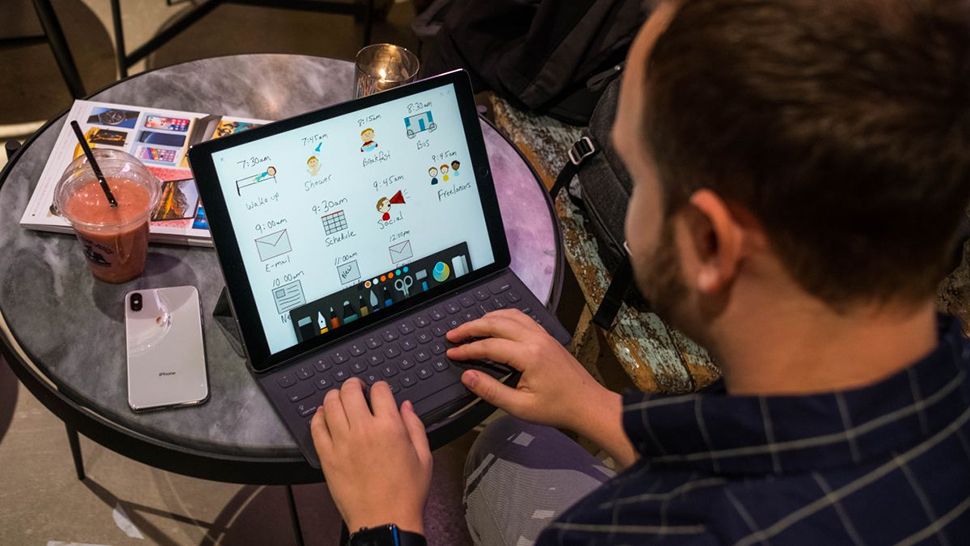 Apple launched an up-to-date iPad Pro in June 2017, which makes us think that new models need to be on their way in the near future – and we only have a hint about some of the changes that might come to the next series of tablets.
Japanese website Macotakara, which has a reasonable record in predicting Apple's moving in advance, says that the 12.9-inch and 10.5-inch iPad professionals are set to be less aggregated even when the screen size remains the same. In other words, tablets will join the iPhone X in the ditch frame almost entirely.
The smaller model will go from 250.6 x 174.1 x 6.1 millimeters to 247.5 x 178.7 x 6 mm, insider sources, while the larger model will be shaved down from 305.7 x 220.6 x 6.9 mm to 280 x 21
5 x 6.4 mm.
Turn On The Road, (Headphone) Jack
With the legs shrinking, iPad Pros will adopt Face ID, says Macotakara – something we've heard before, giving perfect sense. The website claims Face ID on iPad Pro will only work in portrait mode, but it does not make much sense at all.
The report also claims the next series of iPad. Pros will pull off the 3.5mm headphone jack so everything has to go through Lynkabel, which in turn would not be a big surprise and will keep track of what Apple has done with iPhone. If you have not purchased any AirPods yet, then the time may be.
All signs indicate that Apple is getting some new iPad Pros before the year is out, but there has not been any official word yet. They can even be unveiled together with the new iPhones, although they could also show up a month or two afterwards.
Via Apple Insider
Source link