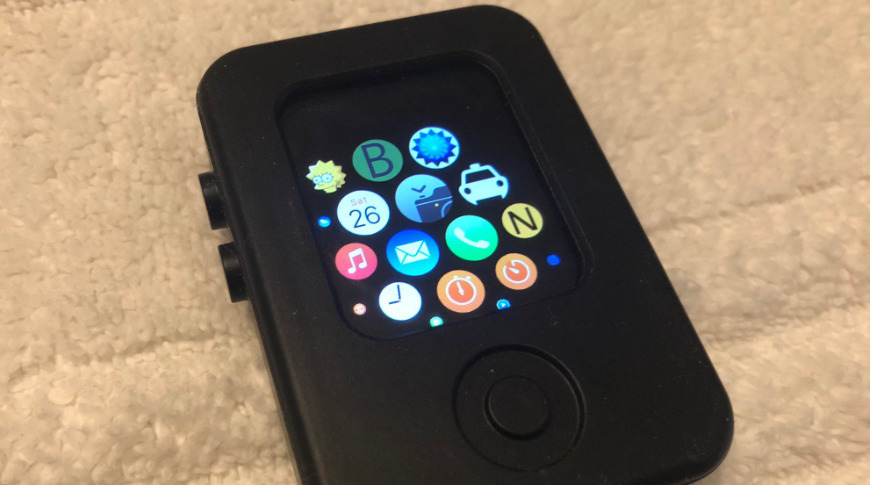 Pictures of an Apple Watch prototype in a special safety case have appeared, showing pre-watchOS development software and a "Lisa Tester" app showing what the finished springboard would look like.
Apple tends to build prototype devices and hide them in large cases to allow testers to use them without drawing unwanted eyes. The test devices are normally destroyed by Apple, but one has apparently survived and images have been shared by the prototype running internal software.
The prototype of the images lacks a Digital Crown and runs internal test software that existed pre-watchOS. 9to5Mac first reported the photos, which were shared by Twitter user @AppleDemoYT.
One image shows a warning that the device has not been approved by the FCC and is not allowed to be sold. Some of the software is similar to the final watchOS 1.0 UI, but one app that stands out is a picture of Lisa Simpson, a reference to the Apple Lisa Computer and an app used to test springboards and other features.
Leaks from Apple's internal test team are rare, as they are kept under lock, key and non-disclosure agreements. Another recent leak showed Apple's 2007 iPhone assembly line showing some of the quality assurance tests performed on the new devices.