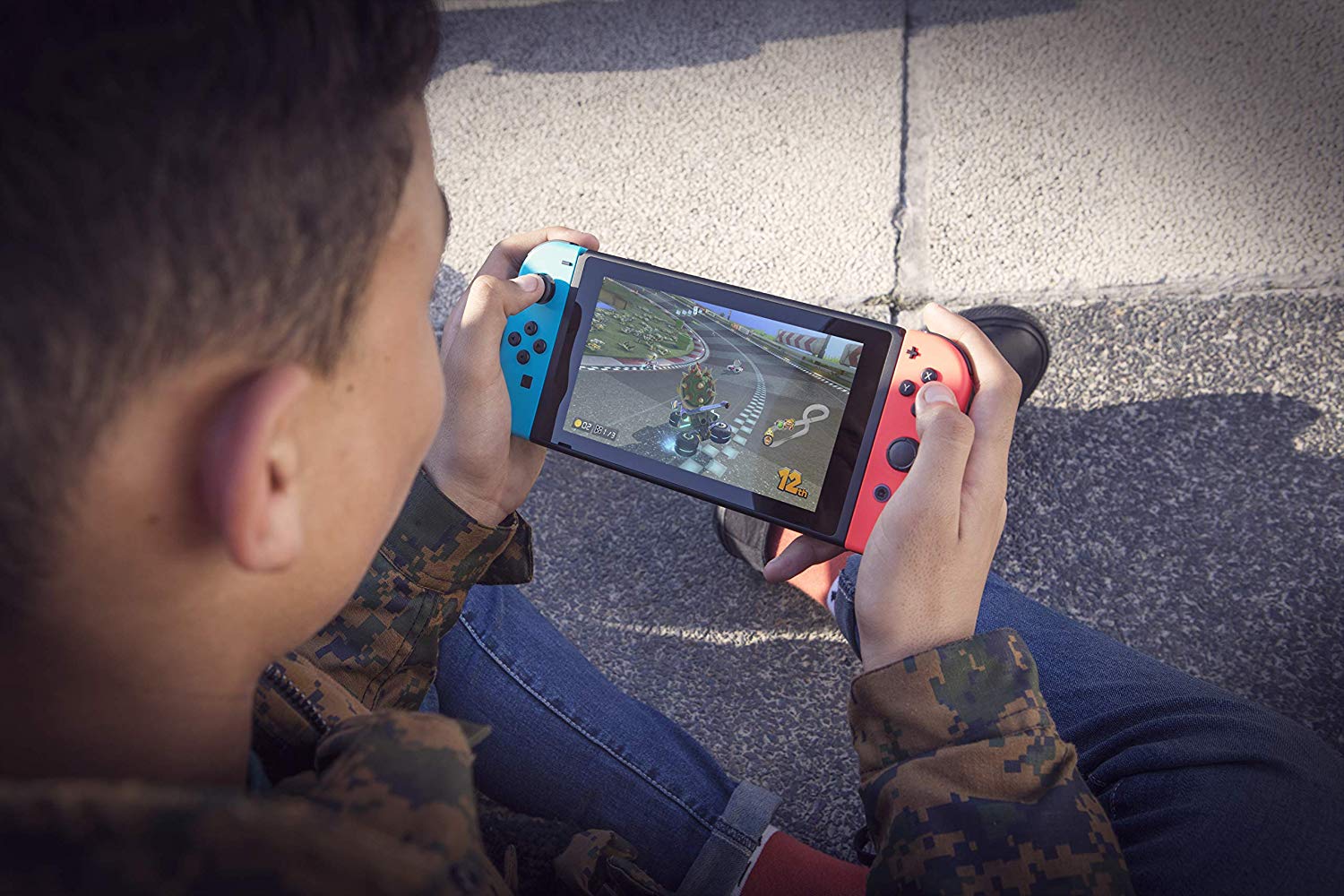 Several analysts have predicted that the Nintendo Switch will be the best-selling console in 2021.
With predictions for the year ahead in a GamesIndustry.biz article published Monday, three industry observers suggested that Nintendo's near four-year-old platform will outsell Sony's and Microsoft's latest consoles, which have been limited supplies since its launch in November 2020.
Two of the analysts, Ampere Analysis 'Piers Harding-Rolls and Kantan Games' Dr. Serkan Toto, also predict that a new Switch model will help drive strong sales for Nintendo's system this year.
"I expect the Nintendo Switch family of devices to be the best-selling consoles again in 2021
after a very strong 2020," said Harding-Rolls.
"Last year I was not convinced that there would be a new flagship model Switch in 2020, but it makes more commercial sense to release an updated version in 2021. I currently have an updated version of Switch in my forecasts for 2021."
Harding-Rolls expects Switch to sell approximately 24 million units this year and combined PS5 and Xbox Series X / S sales will reach 25 million.
Kantan Games' Toto predicts that Nintendo will launch "an enhanced 4K" Switch model during the next fiscal year, which begins in April 2021.
"Anyone who expects the switch to run out of steam by 2021 is in bitter disappointment," he said. "The Switch will also be the best-selling console this year, powered by multiple first-party games, a hardware update (see above), and the device has evolved into a mass-market lifestyle product during 2020."
The NPD group's Mat Piscatella also expects Nintendo's console to come out on top in 2021.
"Despite the launch of PlayStation 5 and Xbox Series consoles, the Nintendo Switch will end up selling the most console hardware devices in 2021," he predicted.
"I would go a step further and suggest that this be driven by content and marketing work rather than the release of a new iterative model."
Several outlets have reported that Nintendo is preparing to launch new Switch hardware in early 2021, and that it may include upgraded computing power and support for 4K graphics.
Asked about 'Switch Pro', as it was nicknamed, during a Polygon interview published last month, Nintendo of America President Doug Bowser played down reports that the company was planning an upcoming Switch revolution.
"Right now, with the momentum we have, our focus will be on the existing form factors," he said.
"First, we always look at technology," Bowser added. "And as we know, technology is constantly evolving and changing. And we always look at what will determine: How can it improve and enhance the gaming experience? And whether it's on a current platform, or whether it's on a future platform, we're always looking at it.
"However, we are also seeing right now – and we were just talking about it – that the progress on the Nintendo Switch and Nintendo Switch Lite in the fourth year is strong. And we think we are changing the path to another typical console life cycle.
And in the foreseeable future, we will continue to really lean into both of these platforms and the content that comes with them, because it is the symbiotic relationship that makes the real difference. And that's why the Nintendo Switch is so differentiated. "
Bowser also reiterated Nintendo's belief that the Switch platform is "just the center of attention" in the life cycle.
The Switch was launched in March 2017 and had sold over 68 million units as of September 2020, according to Nintendo.
Source link