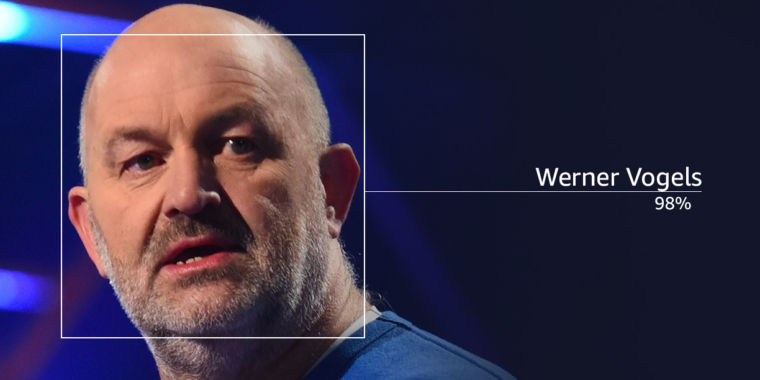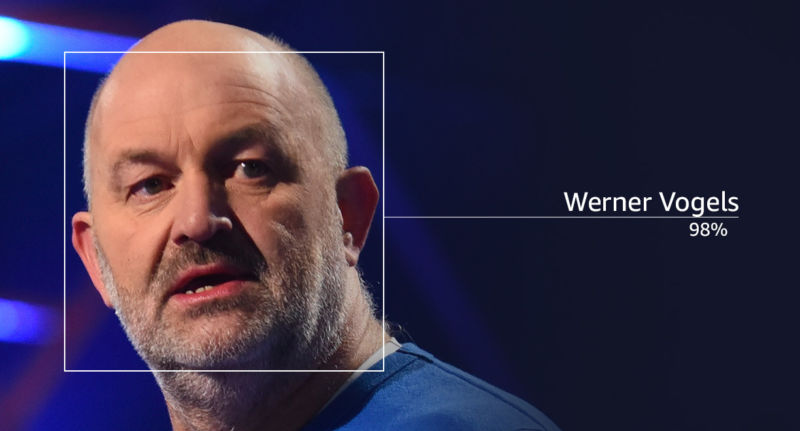 In the wake of the ongoing sharpness between the American Civil Liberties Union and Amazon, the tech giant has now reacted more fully to allegations that the Face Recognition System, Recognition, erroneously identified 28 members of the Congress arrested in an ACLU test last week.
Matt Wood, Amazon's General Manager of Deep Learning and Artificial Intelligence, wrote in a blog post last Friday that while ACLU used the default setting for an 80 percent confidence level, the company recommends a much higher setting "for use cases where precise face-to-face matches are important." [1
9659003] "We continue to recommend that customers do not use less than 99 percent confidence levels for law enforcement, and then just use the matches as an input to others that make sense for each agency," he wrote.
Wood continued to explain that Amazon tried to duplicate ACLU's test with portraits of the 535 congressmen. However, Amazon used a much larger set of faces for comparison: 850,000 over ACLU's 25,000 mughots.
"When we set the confidence limit of 99 percent (as we recommend in our documentation), our error identification rate went to zero despite the fact that we compare to a larger body of faces (30x larger than the ACLU test)," he wrote. .
"This illustrates how important it is for those who use the technology for security issues to choose appropriate levels of confidence so that they have few (if any) false positives."
The Amazon scientist said that Recognition is intended to help the police.
"While it's worried that it's used properly, we should not throw the oven because the temperature could set wrong and burn the pizza," Wood concluded. "However, it is a very reasonable idea for the government to weigh in and specify what temperature (or confidence level) it wants law enforcement agencies to meet to assist in their public safety work."
Amazon has not yet said which police authorities are considering or using the reconnaissance service, as members of Congress have recently demanded.
Also on Friday, Ron Wyden (D-Oregon), Sen Cory Booker (D-NJ) and Sen. Ed Markey (D-Mass.) Sent a letter to 39 federal law enforcement agencies asking about their use of controversial technology.
For its part, Abdullah Hasan, a spokesman for ACLU, said that the precise confidence level setting essentially lacks the forest for the trees, as the lawyer outlined in his own July 27 blog post.
"Because this argument attempts to cease the real civil rights issues occupied by Amazon actively promoting Recognition to Police Authorities, Hasan has sent to Ars." I would like to mention that per blog post Amazon and Washington County wrote together and instructed people about how to use Recognition To find people in arresting pictures, (just as ACLU did in their test), they set a confidentiality limit of 85 percent (not 95 percent and certainly not 99 percent). "
Source link