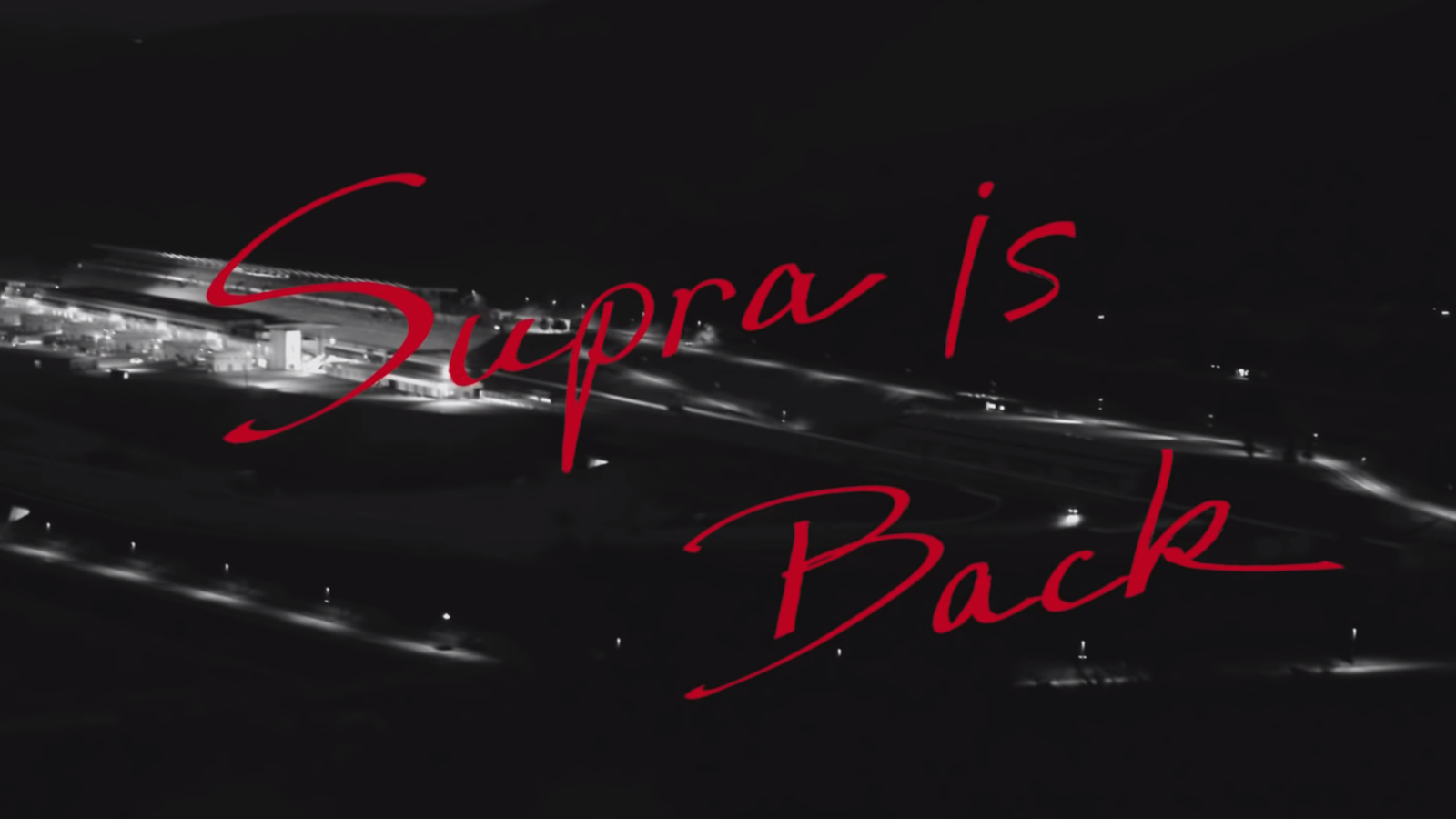 Debut of the 2019 Toyota Supra is 12 days away, but that does not mean that Toyota stops its unnecessary long and exciting battle for Supra teasers. In a new from Monday, Toyota Gazoo Racing shared a video of Supra lapping Fuji Speedway that ended with the tagline "Supra Is Back."
No shit, Toyota. We would never guess.
The Toyota Gazoo Racing video is also called "Supra Is Back Teaser", which again duh. The 12,345 teasers and camouflaged test stations before this may have suggested it, and we all learned Toyota took up a new Supra nearly a year ago. But at least rounds from Mt. Fuji in Japan sounds nice and majestic, as a single Supras headlight seems to be the only ones that light up the track.
Other than the questions why we haven't seen the new Supra yet, why Toyota insists on bothering it at a rate of what feels like three times a day, and why all this has taken so long is the only thing we have been wondering about this video about the car at Mt. Fuji is the way Supra or a race version. The race cars are also plagued by endless shadowy teasers, so they are basically the same as the production version.
(The last part was a joke. They are not the same, and this is probably a race car, thus uploading from Toyota race team.)
When the number of Toyota Supra teasers approaches the number of crossings on the US market, we are somehow also approaching the date of Supra's debut ̵
1; hopefully the real one, this time – at the Detroit Auto Show on January 14th. It's hard to believe it's the real thing, considering that the car's fifth generation has been all about bothering us for oblivion, and beyond the point of calling it a "battle" longer than we will remember. It is like a large, over-the-top gender-revealing party, except with months of teasers about what gender will be in advance.
It sounds even worse in some way.
But the disclosure date is almost here, which means that Toyota will not be able to "retreat" the new Supra much longer, and our national nightmare will probably soon be over. With how this whole thing has gone, Toyota will still find a way to court Supra after it's out.
Good New Year, yes. The future is light.
Source link