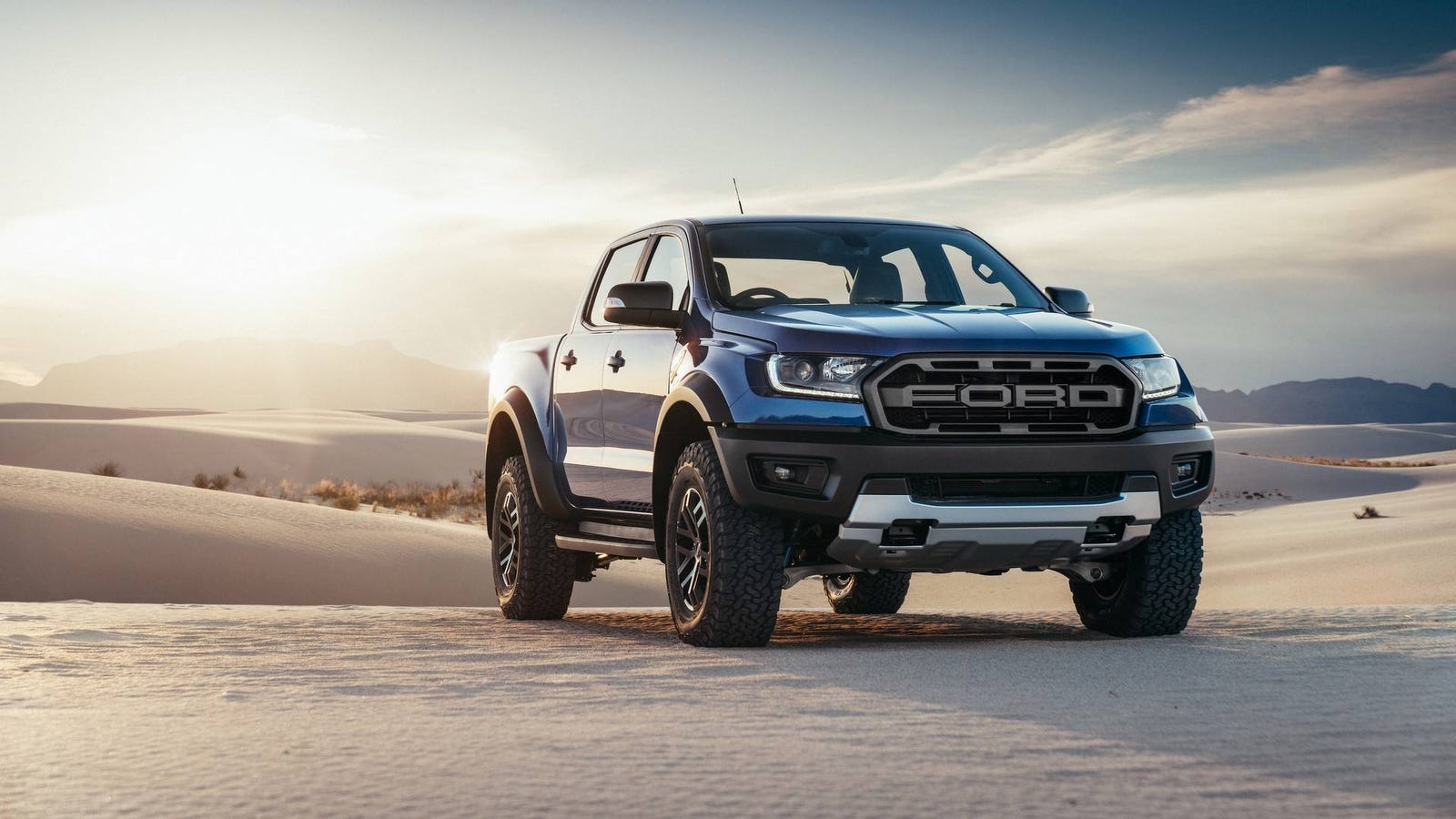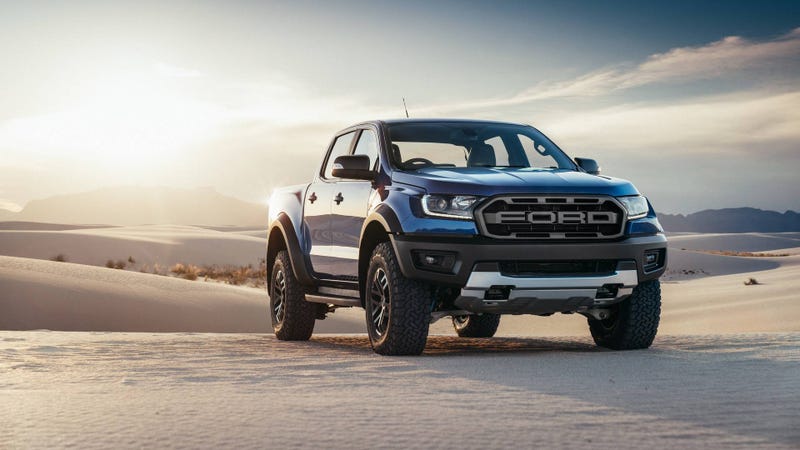 For all the Americans who were excited, excited – For Ford Ranger Raptor 2019, I have some really bad news: The truck will not come here. Sorry.
Ford currently has no plans to bring it to the United States, Autoblog reported, speaking with Hermann Salenbauch, Ford Performance Vehicle Line Director today. From the story:
Although not mentioned specifically, one of the major problems would probably be the Ranger Raptor's powerhouse, a dual-turbo 2.0-liter diesel cylinder that is not offered here. He also noted that Ranger Raptor was really developed for places where the F-150 is not available or popular, so that all regions can have a raptor. Here in America, the F-150 is obviously very popular and there is a lot of demand for the F-150 Raptor. During today's GT announcement, Ford executives noted that the F-150 Raptor only remained on the retailer averaged in 20 days.
Autoblog also believes that Ranger Raptor would be priced in the same way as the F-150 Raptor, which would prevent people from buying bigger trucks.
I'm so skeptical about this, the people. Ford currently sells trucks in unprecedented numbers and not bringing a truck that people would absolutely lose their crap does not seem like a logical move at all. Besides, just because diesel fuel is not offered here does not mean that Ford can not only let another engine into Ranger Raptor.
So Ford told Autoblog that there are no plans to bring leap-happy pickup stateside. Maybe it will change.
We have reached Ford for comment and will update if we hear back.
Source link